The 2019 ORT Montreal Ted Wise Gala for Jewish Education will take place on Sunday, December 8, 2019 at Place des Arts. There will be a cocktail dinatoire at 6 pm, followed by the show at 7:30 pm.
Honourees this year are community leaders Jonathan Goodman, Jeff Hart, Dean Mendel, and Gideon Pollack while the feature performer will be Mat Franco, the first and only magician ever to win NBC's America's Got Talent. He takes an innovative approach to magic-making that's driven by pure joy and that wins over audiences!
For close to 140 years, ORT has supported more than three million students around the world, helping to unleash the potential of young people so that they can lead fulfilling lives and have a positive impact on the world around them.
Today, ORT is active in 35 countries across five continents, providing a staggering 300,000+ students annually with the skills, knowledge and confidence to become successful members of 21st century society, economically self-sufficient and imbued with the values to support others. ORT provides a combination of high-level science and technology education with Jewish values to bridge the gap between aptitude and opportunity and to ensure Jewish continuity worldwide.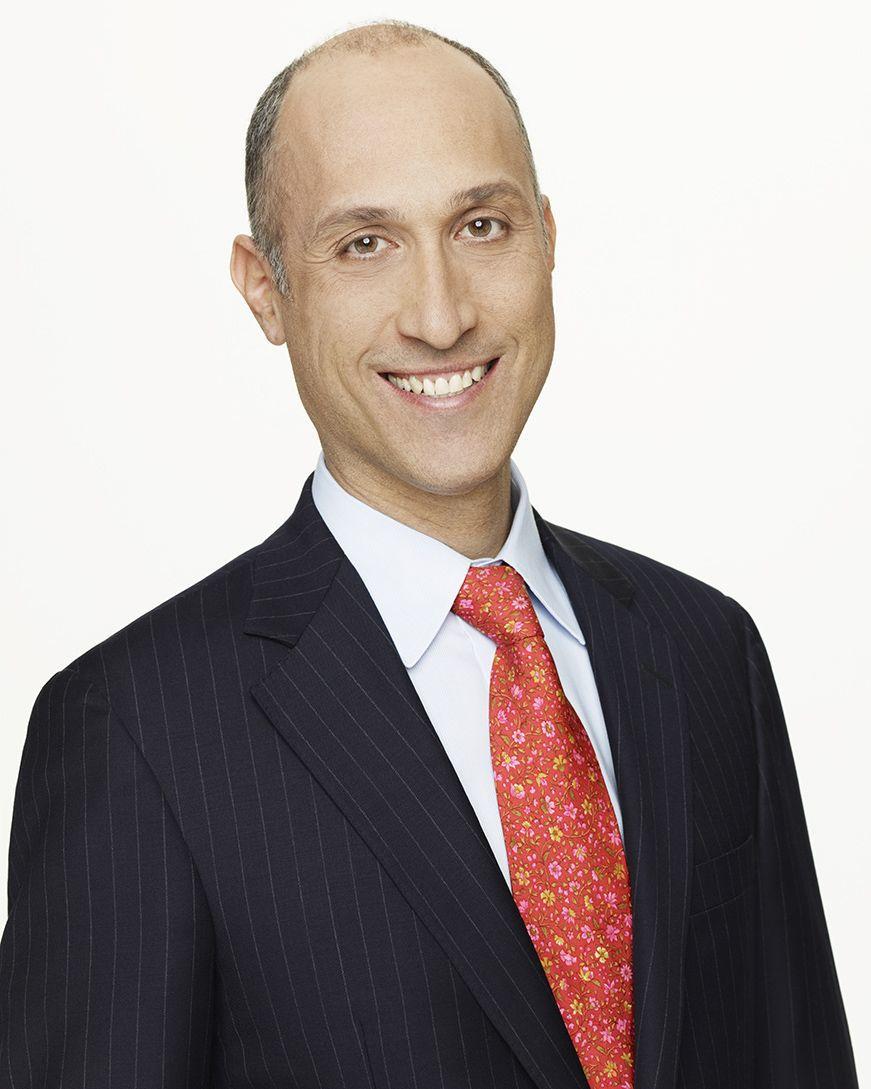 Goodman's Epiphany
In addition to supporting ORT activities across the globe, the 2019 ORT Gala will help raise urgently needed funds for the following schools and programs in Montreal: Akiva School, Azrieli Schools Talmud Torah/Herzliah, CBB Ottawa, Chabad NDG, Ecole Maimonide, Hebrew Academy, Hebrew Foundation School, JPPS-Bialik, JPPS ONE, March of the Living Montreal, Solomon Schechter Academy, and the Yaldei Developmental Centre. This  brilliant idea was realized by Goodman,
"I have been going to ORT galas for decades," Goodman explained. "ORT would sell about 600 gala tickets a year leaving 2,100 empty seats at Place des Arts' Wilfrid-Pelletier hall. ORT paid for the entertainment, hall, and security. In a given year, ORT would spend about 35 to 40 percent of revenues on this overhead. Eleven years ago, I had an epiphany. I went to ORT Montreal's executive director and made a donation in exchange for the 2,100 empty seats at their next gala. I then went to 10 plus Montreal Jewish institutions committed to Jewish education and offered them a free gala. Everything they sell, they keep. No deductions!
"We now have been filling the hall for the last 10 years decreasing the overhead from 35 to 40 percent to 13 percent thereby channeling more money towards creating Jewish grandchildren and less on paying the band. ORT has raised close to $4 million and the schools have raised over $7 million since we started this partnership."
Goodman went on to say that ORT has taken this concept of sharing gala expenses on the road. "Last year, we had our first ORT Toronto gala involving 10 Jewish education centric charities," he said. "We had it at Maple Leaf Gardens, where we recreated the Beatles 1966 performance. More importantly, we sold over 1,100 tickets and raised over $500,000."
Mat Franco
Mat Franco takes an innovative approach to magic-making that's driven by pure joy. Almost entirely self-taught, the 29-year-old Rhode Island native began staging his own shows before the age of 10 and quickly cultivated a performance style that highlighted his natural warmth and wit. Following a triumphant victory on America's Got Talent and his first-ever primetime TV special, Mat Franco's Got Magic, Franco is now headlining his own show, MAGIC REINVENTED NIGHTLY. at The LINQ Hotel & Casino in Las Vegas, an improvisation-fueled stage production offering boundless fun and a stunning sense of thrill and wonder. Named "Best Show" by Las Vegas Weekly and twice voted "Best Magic Show" in the Las Vegas Review-Journal's Best of Las Vegas Awards, MAGIC REINVENTED NIGHTLY has continued to receive rave reviews from fans and critics alike, paving the way for the renaming of the LINQ Theater to The Mat Franco Theater in summer 2017.
Growing up in Johnston, Rhode Island, Franco first became fascinated with magic at the age of four. "I basically spent my whole childhood teaching myself by taping magic shows off the TV and watching them over and over in slow motion, trying to figure out all the tricks," says Franco. At age 12—after years of sharpening his craft by practicing for his family and friends and delivering on-the-fly performances at his older brothers' wrestling matches and football games—Franco headed to Las Vegas to join in a three-day program that allowed him to study under a host of magicians previously featured on NBC's The World's Greatest Magic. Thanks to an act he developed on his own and honed through an ever-growing number of gigs at local events and parties, Franco returned to Las Vegas three years later and took the stage at the Riviera Hotel & Casino as part of the Society of American Magicians National Convention.
After finishing high school, Franco began studying business at the University of Rhode Island, balancing his coursework with a steadily flourishing career powered by word-of-mouth marketing. And in performing for his peers during his time as a student, he soon discovered that the college crowd provided a perfect audience for his humor-infused take on magic. "When I was younger I was a little more serious, partly because I was trying to emulate the magicians I saw on TV, who tended to have a dark, mysterious element to their act," he says. "But after a while I found my own voice as a performer and moved toward a style that's much more lighthearted, where I'm interacting with the audience in a laid-back way that lets those more comedic moments happen."
Over the next four years, Franco toured the country performing for colleges and universities, fast earning recognition as an in-demand act and eventually winning the 2013 Male Performer of The Year award from Campus Activities magazine. Then, in early 2014, he decided to expand his reach even further by auditioning for America's Got Talent. "People had been telling me to try out for years, and finally I just auditioned on a whim," he said. "I had no intentions of actually getting on the show—mostly it just seemed like a fun challenge to try to put together a piece of material that could work for a live audience but also engage the people watching at home." Noting that his time on America's Got Talent went a long way in fine-tuning his performance skills, Franco says he hopes his triumph over 100,000 aspirants might have a broader impact on his chosen field. "To be honest, I didn't expect to see any magician win the show," he admits. "Magic requires a different kind of attention than what's needed for something like music, and sometimes it can be a challenge to get people to connect. My hope in all this is that I've done something that will help move the art of magic forward."
Claiming his victory in mid-September 2014, Franco went on to host the America's Got Talent Live show at the Planet Hollywood Resort and Casino in Las Vegas later that month. Along with appearing on shows like Today, Live! with Kelly and Michael, and Access Hollywood Live, Franco also immediately set to work on refining brand-new material for his headlining act with MAGIC REINVENTED NIGHTLY. With the aim of taking his audience on a "shared adventure," the full-scale production allows Franco to execute his magic with a grander sense of spectacle than ever before—all while maintaining the easy intimacy that's long been central to his performances. "One of the most important things to me as a performer is really connecting with the audience, so it's like we're all just hanging out in a room together," he says. "I love to change things up as I go and let the crowd guide what we're doing. That way it keeps it fresh for me every night, and makes it so each show is special for everyone in the audience."
Jonathan Ross Goodman
Goodman was the founder, President and CEO of publicly-traded Paladin Labs Inc., which was acquired in 2014 by Endo International In. (NASDAQ:ENDP) for $3.2 billion. Under Goodman's leadership, $1.50 invested in Paladin at its founding was worth $152 nineteen years later. The same day that Paladin was sold, Goodman started a second publicly-traded specialty pharmaceutical company, Knight Therapeutics Inc. (TSE:GUD), which has now raised $685 million of equity in five rounds of financing, all at increasing valuations. Since inception in February 2014, Knight has generated $240 million of net income. For the last 21 years, Goodman has devoted 15 percent of his time on Tikkun Olam, which has included fielding the largest team in the province of Quebec for the Ride to Conquer Cancer for seven consecutive years to filling Place des Arts for the ORT galas.
Goodman is a recipient of the Globe and Mail's Top 40 Under 40 award, Federation CJA's Sam Steinberg Award for entrepreneurial excellence and Koach Award for leading campaigner, UIA Federations of Canada National Young Leadership Award of Distinction, Top 20 MBA Impact Maker by McGill since 1966, the Special Recognition Award by Brain Injury Canada, Bernard Gross Leadership Award by ORT Montreal, was appointed Honorary Chairman of the Ride to Conquer Cancer and was named Quebec Entrepreneur of the Year in the Life Sciences by the National Post and Ernst &Young. He holds a B.A. with Great Distinction from McGill University and the London School of Economics with First Class Honors. Additionally, Mr. Goodman holds an LL.B. and MBA from McGill.
"Jewish education is the key to Jewish continuity," Goodman says. "I want Jewish grandchildren. ORT operates vocational schools in Russia, Africa and South America as well as schools in Israel. Our Montreal Jewish schools need to do more with less. By working together, we fulfill that imperative."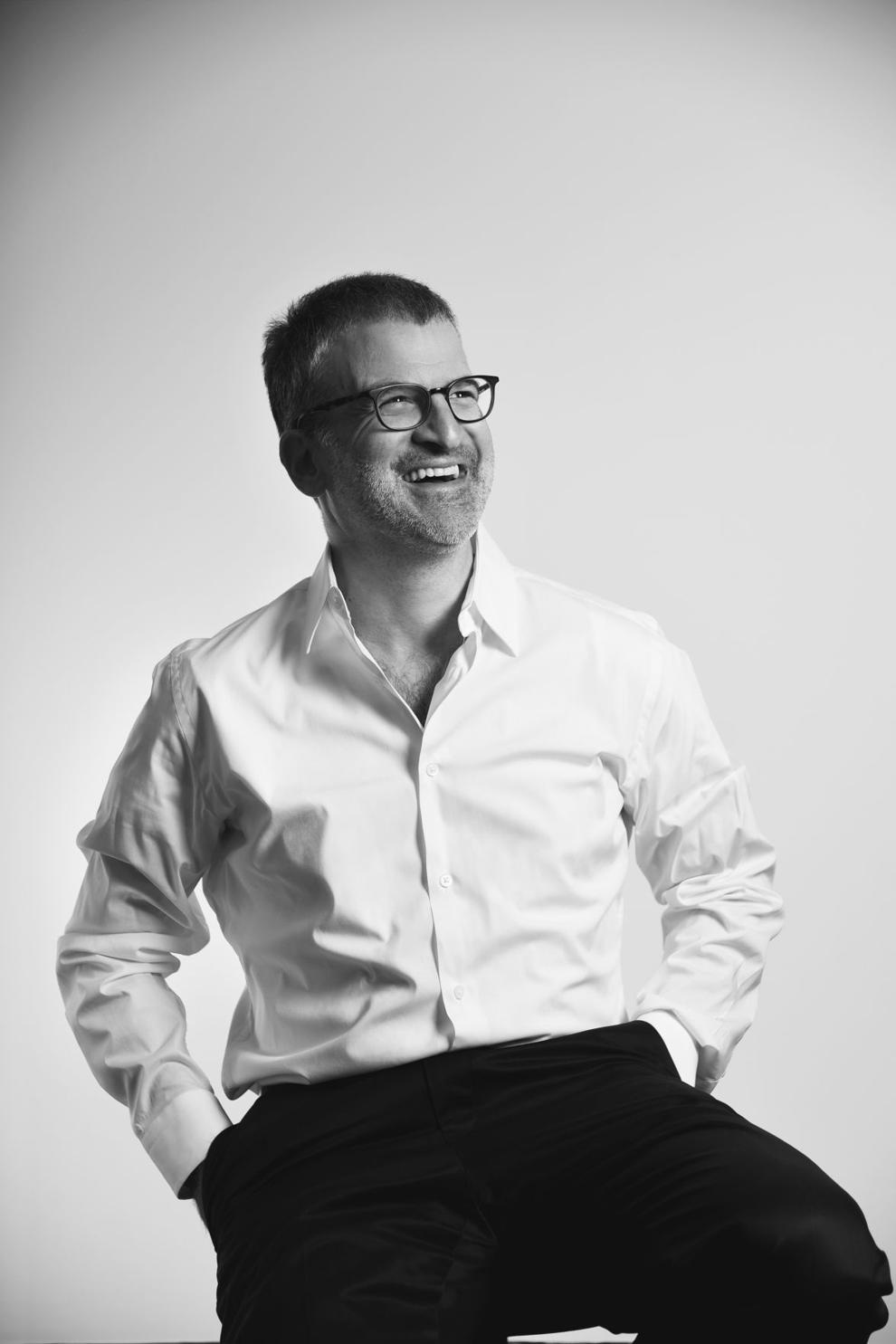 Dean Mendel
Dean Mendel is co-founder and Quebec President of Forum, a fast-growing real estate development company, specialized in neighbourhood shopping centres. After completing his MBA in Chicago at the Kellogg Graduate School of Management of Northwestern University, he returned to Montreal. He immediately immersed himself in Jewish community work with leadership roles in Federation CJA's ProMontreal, Young Adult Division and Jewish Chamber of Commerce. During the last 20 years, Mr. Mendel was a Board Member of Solomon Schechter Academy, of TBDJ - Tifereth Baily David Jerusalem Congregation, BJEC - the Bronfman Jewish Education Centre, and of JCF - the Jewish Community Foundation. Mr. Mendel co-chaired GenJ's Promise Grants and Shaping Our Future Grants, the engagement and inclusiveness lever of Federation CJA's Imagine 2020 initiative, and the taskforce on immigration from France. He served on many committees, including Federation CJA's planning and allocations committee and leadership development committee, JCF's allocations committee and JFC-UIA's real estate committee. Most recently, Mr. Mendel was Vice President of Federation CJA, and is a co-founder and officer of Kehilla Montreal and the President of Caldwell Residences. He is also an active volunteer for MADA, Ometz and the March of the Living. Mr. Mendel's Jewish communal passions are focused in four areas: developing affordable, good quality, and safe housing for vulnerable Jews; promoting engagement through a multiplicity of entry points to Jewish life and embracing diversity and inclusiveness; sparking excitement, creativity, and innovation at the grassroots of the Jewish community; and leveraging Jewish experiential education, such as the March of the Living, to deepen the connections of young people to their Jewish identity. For more than 25 years, Mr. Mendel has been very happily married to Andrea Zlotnik. They are blessed with four kids: Polly 24, Jillian 22, Max 18, and Tyler 14.
"Supporting formal and informal Jewish education – in Montreal and throughout the world – means ensuring the future vibrancy and commitment of the Jewish people," says Mendel. "In my opinion, experiential Jewish learning is particularly powerful and impactful. It's a privilege to be raising funds for ORT and for Montreal's educational institutions, in particular the March of the Living, which is transformative for our young people, our adult chaperones and our survivors. With continued financial support, educational programs such as the March of the Living will continue to strengthen Montreal's Jewish community. My connection to ORT is Jonathan Goodman, a close friend and powerful ally, whose generosity and dedication inspire me every day. It's a privilege to be given a platform to raise much needed funds for ORT and for so many of Montreal's Jewish organizations. The true honourees are the hundreds of dedicated professional and lay leaders who dedicate themselves daily to these exceptional Jewish institutions."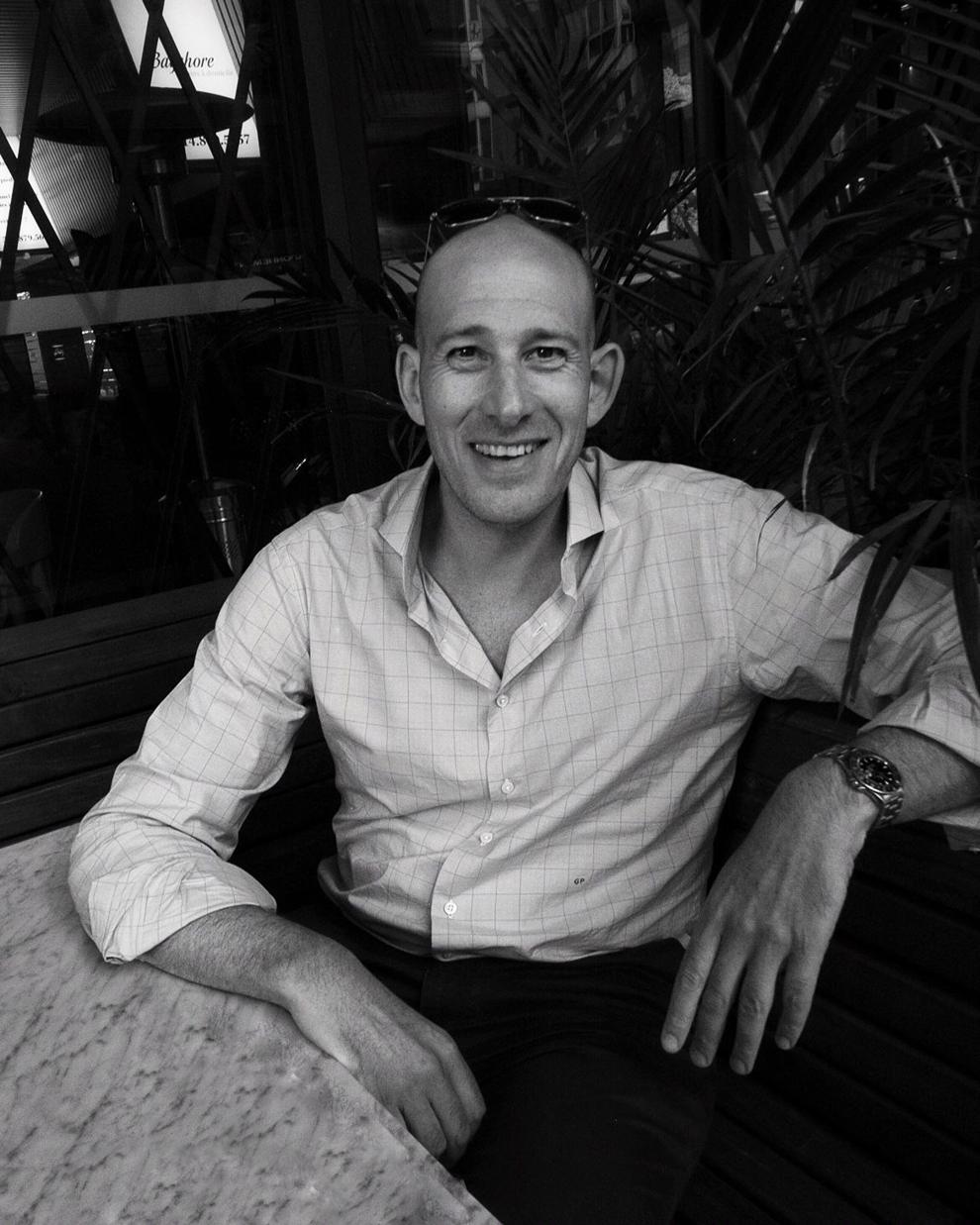 Gideon Pollack 
Gideon Pollack is a property developer and partner at Montreal-based Forum Properties, a real estate development firm focused on transforming legacy assets into high value residential and mixed-use properties. Between 2002 and 2015 Pollack served as Vice President of Business Development at Claridge Inc., the investment arm of the Stephen R. Bronfman family. Following the 2000 sale of the Seagram Company to Vivendi SA, a French conglomerate, the Bronfman family embarked on re-establishing a core operating business focused on natural and organic foods. Between 2002 and 2009 Pollack spearheaded the acquisition of thirteen specialty food businesses throughout North America that ultimately lead to the establishment of six unique consumer packaged goods platforms.
While at Claridge, Pollack also lead the re-establishment of Claridge's real estate business after a fifteen-year hiatus since the sale of Cadillac Fairview. Through a series of joint ventures, Pollack established three unique areas of focus that ultimately culminated in the creation of the Claridge Real Estate platform, which today operates in partnership with la Caisse de dépôt et placement du Quebec. Pollack began his career in the Equity Research department of Lehman Brothers Holdings in New York City where he covered a universe of natural resource stocks before starting a short-lived medical software business focused on creating self-service tools for medical practice management. This experience in healthcare has served as an important training ground for Pollack's current role on the board of Equinoxe Lifecare Solutions, a private healthcare business with online virtual clinic services offered across Canada. Pollack graduated from McGill University with a BA in economic history and studied international business and trade at the American University in Washington, DC. In 2009 Pollack was selected by the Wexner Foundation, the philanthropic arm of L Brands founder Les Wexner, to take part in the Wexner Heritage Program, a two-year Jewish leadership development program. Today Pollack serves as Vice President of Akiva School and is active in various other community organizations in Montreal. Pollack is married to Lisa Modell, a psychotherapist who hails from Arlington, Virginia and together they have three children: Nessa, Zev and Abe.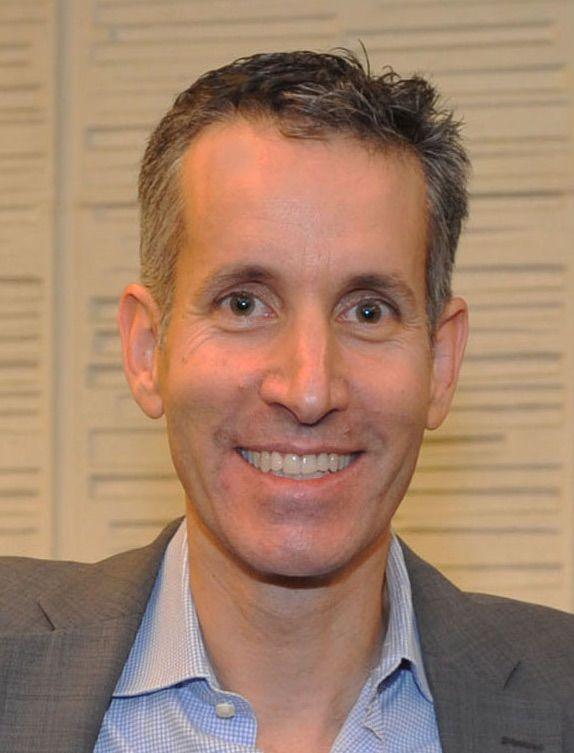 Jeff Hart
Hart graduated Summa Cum Laude from the Wharton School of Business in 1990. At age 16, Hart  was featured on the front page of The Montreal Gazette business section for a video insurance business he had founded. After university, he worked for IBM where he received their Pride Award for Outstanding Performance. Hart worked at Hartco (TSX : HCI) from 1992 to 2007, a period where their sales grew for $200 million to over $750 million. Hart  was Executive Vice President of Hartco from 1999 to 2007. While at Hartco he managed and helped automate their distribution centre, implementing the industry's first radio frequency inventory management system and the first near-time inventory ordering systems. Hart started Hartco's training and HR departments, their corporate sales call centre, and launched and grew a retail distribution business from zero to over $200 million in seven years. Hart co-founded Victoria Park in 2008 and is currently its managing partner. Victoria Park's original Westmount location integrated a world-class Medispa, Health Club and Spa, and award-winning gourmet restaurants Park and Lavanderia.
Victoria Park Medispa was selected as Top Medispa in Canada in 2016, the same year it started its expansion with its second location in Pointe-Claire, Quebec. It has since grown to seven locations in the Greater Montreal Area, one in Gatineau, and several more planned across the country in 2020 and beyond. Jeff works with many non-profit organizations including ORT, Federation CJA and the David Suzuki Foundation which he helped launch in Quebec. Hart is an Ironman Finisher and also created a series of charity poker events in Montreal with his Victoria Park Partner, Jeffrey Baikowitz, which raised $500,000 for Montreal-area hospitals.
"Dean Mendel is a blessing to our community," said Goodman. "From leading Kehilla's low cost housing initiative to accepting every community ask with grace and gratitude. Jeffrey Hart and Gideon Pollack have also demonstrated a passionate commitment to Tikun Olam – to repairing our broken world. Most importantly, these three are dear friends who supported me lovingly during my long road to recovery after my cycling accident in 2014. These guys epitomize friendship and menschkeit."
Gala Committee
The Gala Committee is composed of Gary Alexander, Jill Chandler, Hymie Fichtenbaum, Larry Fisher, Stella Gelerman, Mayer Ghoddoussi, Jonathan Goodman, Jeff Hart, Jacob Kincler, Barry Kotler, Marilyn Krelenbaum, Martin Lucht, Debra Margles, Dean Mendel, Barry Pascal, Brian Pinchuk, Gideon Pollack, Arthur Silber, Dr. Marvin Steinberg, Francine Wiseman and Dr. Lorne Wiseman. Valerie Abitbol is the executive director and Carolyn Joffe the administrative assistant.
For ticket and sponsorship information log on to www.ortmontreal.org/gala2019, email info@ortmontreal.org or call 514-481-2787.