Nancy Wood has decided to take a break as of July 1 as the late night anchor at CBC Montreal TV News. If, by summer's end she likes her move to the digital team (while still filling in occasionally for supper anchor Debra Arbec), then she will make that permanent. Weekend anchor Sean Henry will fill her shoes.
I am always glad to check in with some of my former classmates from Concordia University Journalism School, such as Wood.
"I may or may not come back to TV," Wood says, "We'll see how it goes!"
Wood started at the CBC on January 31, 1994 as a writer broadcaster on Daybreak, doing the press review. She had previously been a senior writer in the Maclean's Magazine Ottawa bureau for the preceding three and a half years. Before that she was a political reporter for the Toronto Star and the Montreal Gazette.
Wood actually started at The Gazette in April of 1985 as a summer student, right out of Concordia. After doing late night for the past eight years, Wood was looking for a change. "I'm not much of a night owl, so the late hours have tired me out a bit," she confesses. "But the biggest reason for switching is that it's clear more and more people are getting their news from our website and our app. Resources seem to be shifting to our online platforms. Some of the most interesting projects are happening there. Since I started as a print reporter, and I've always loved writing, rewriting and editing, I think I'll enjoy that role with our web team. However, this is just an experiment. If it doesn't work out for any reason, I'll be back anchoring, likely in the fall."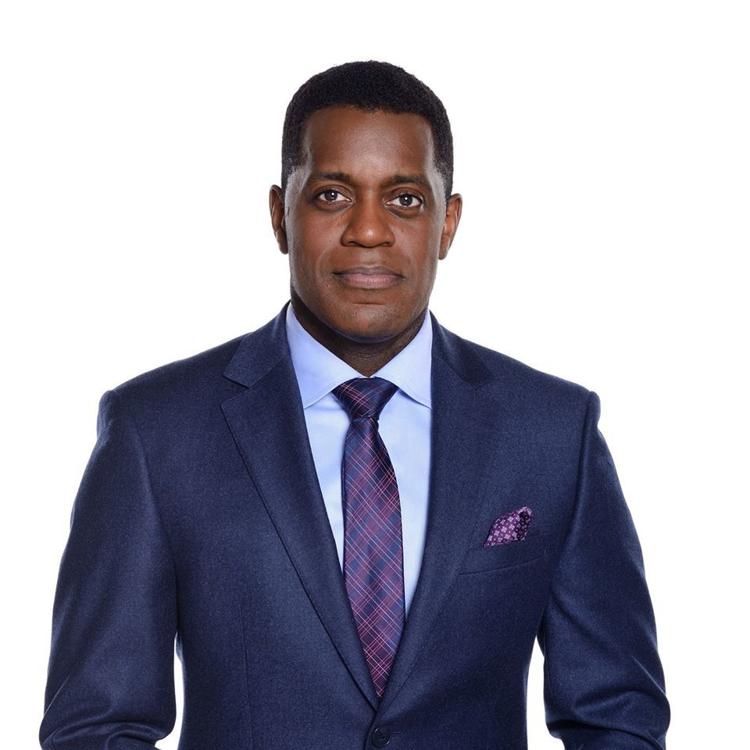 As for Henry, he has filled in for Wood before. "It's nice to do it for a longer stretch and get more experience anchoring," he said. "Every once in a while, I still get on set early just to look around, sit there and take it all in. I knew as a teenager I wanted to be a journalist, but I never imagined that I would be the face or the voice of a newscast. So,  while I continue to grow and move up, I still have these 'wow' moments. Of course it will be nice to have weekends off too! "
Henry has been with CBC for 15 years. He started off in Windsor in 2005 and landed here in 2012. Not one to rest on his laurels, he completed a law certificate in 2016 from the Université de Montréal "for the fun of it." In addition, he completed an introductory meteorology course online through Algonquin College this past winter. Last December he earned his black belt in jiu jitsu from Gracie Barra Montreal!
Good luck to two impressive journalists