Five Greater Montreal area culinary lovers got to be part of Canada's first all-cheese cookbook, featuring favorite recipes.
Tre Stelle, a Canadian producer, marketer, and distributor of whole-milk cheeses, has decided to mark its 60th anniversary as Canada's cheese with a free commemorative cookbook released on National Cheese Day featuring 60 recipes made with the ultimate comfort food
I have gone through and downloaded it myself and the book is quite impressive. Home cooks and professional chefs from coast-to-coast shared their treasured family recipes in the book, entitled Say Cheese! 60 Years of Canadians Cooking with Cheese.
"In these challenging times, Canadians are cooking at home more than ever," said Eric Elmhirst, President and CEO of Arla Foods. "We want to support this community of sharing by giving all Canadians free access to this very special cookbook featuring recipes made with the ultimate comfort food: cheese!"
Tre Stelle received nearly 3,000 recipe submissions from across Canada, ultimately selecting 60 for inclusion in the book. From appetizers to side dishes, main courses and desserts, the recipes are all made with easy-to-source ingredients and are as diverse as the contributors themselves. From Parmesan Brussels Sprouts, Palestinian Whipped Feta and Nana's Chicken Parmesan to Moroccan Halloumi Vegetables, Gochujang Mozzarella Rame, and Berry-Streaked Ricotta Cake and more, each recipe is accompanied by the cook's personal story alongside stunning food photography. There are even expert tips included from professional chefs throughout.
Say Cheese! can be downloaded in English and French for free here. For those who prefer a limited edition print copy, these can be purchased online for $39.95, plus taxes and shipping, with all profits being donated to support frontline workers across Canada in the fight against COVID-19.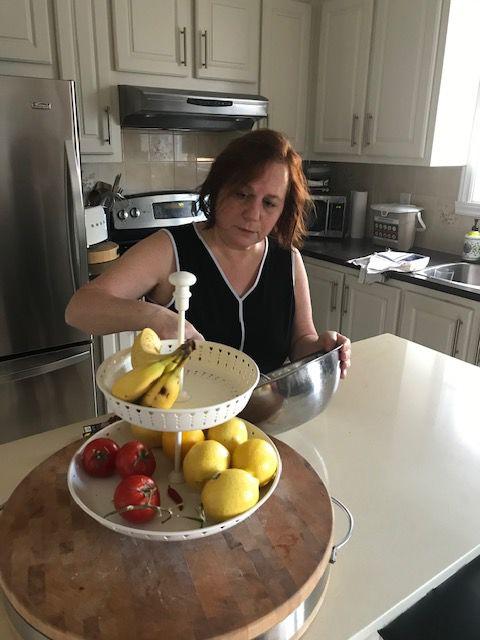 Emilia Solitiero of Pierrefonds shared her  Berry Streaked Ricotta Bundt Cake. In Italian it is called,"Torta di ricotta con frutti di bosco." She told me she is grateful that her recipe was chosen. "My husband has worked for Tre Stelle for 37 years and this recipe has been in my family since I was a child," she explains. "It is a simple cake and was always served when guests would visit. Growing up in an Italian home, it was a mother's way of expressing her love to the family, by cooking for them. I learned to cook as soon as I was able to read and write. My mother would say if we can read and write, we can definitely learn to cook. I have my own family now, and I enjoy and love to cook for family and friends."
Emilia said that she has indeed cooked more than ever since the lockdown. In fact the situation has pushed her to create recipes and bake more.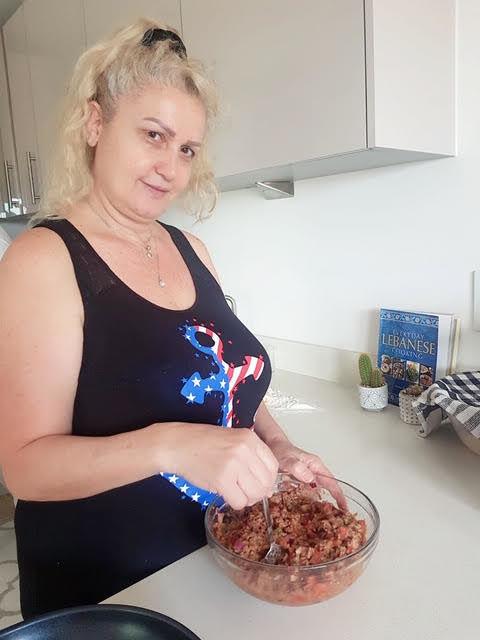 Ghada Harmoush of East End Pointe Aux Trembles notes that she is of Lebanese origin and the Kwik K'nafeh recipe represents an important part of her culinary heritage. "Being part of this cookbook brings me a lot of joy because I put my whole heart in the meals I prepare and it means a lot to me to be able to share them with other people," she says, " I have a big family who enjoy my cooking and it would be just wonderful if this recipe could spread some warmth within other families too.
"I started cooking in my early twenties and I soon discovered that it was one of my favourite hobbies. I cook principally to feed my family, but I really enjoy it, so in that sense, it is both a job and a hobby. During the lockdown  I have spent almost the same amount of time cooking as I did before, although I did try a lot of new recipes."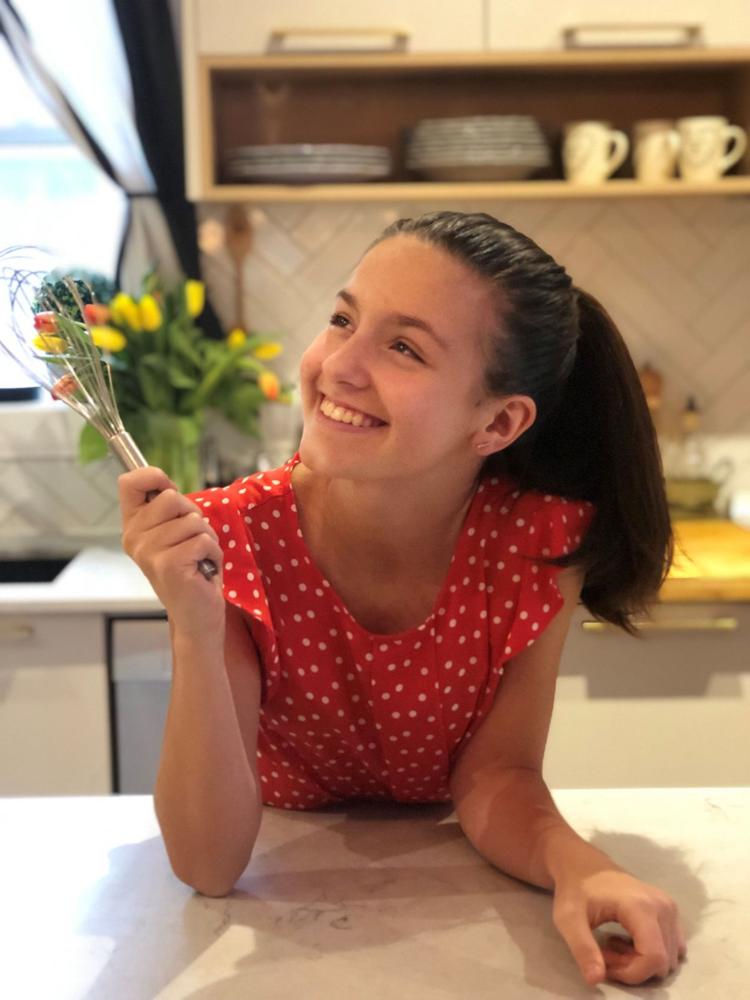 Fifteen year old Ines Gauthier from Ville Émard contributed her recipe for smoked salmon rösti with a Tre Stelle ricotta crème. "To be part of this cookbook is really nice.," she said. "I first started cooking when I was two years old at my grandma's. For me, cooking was always a hobby. My parents never forced me to do it as a job."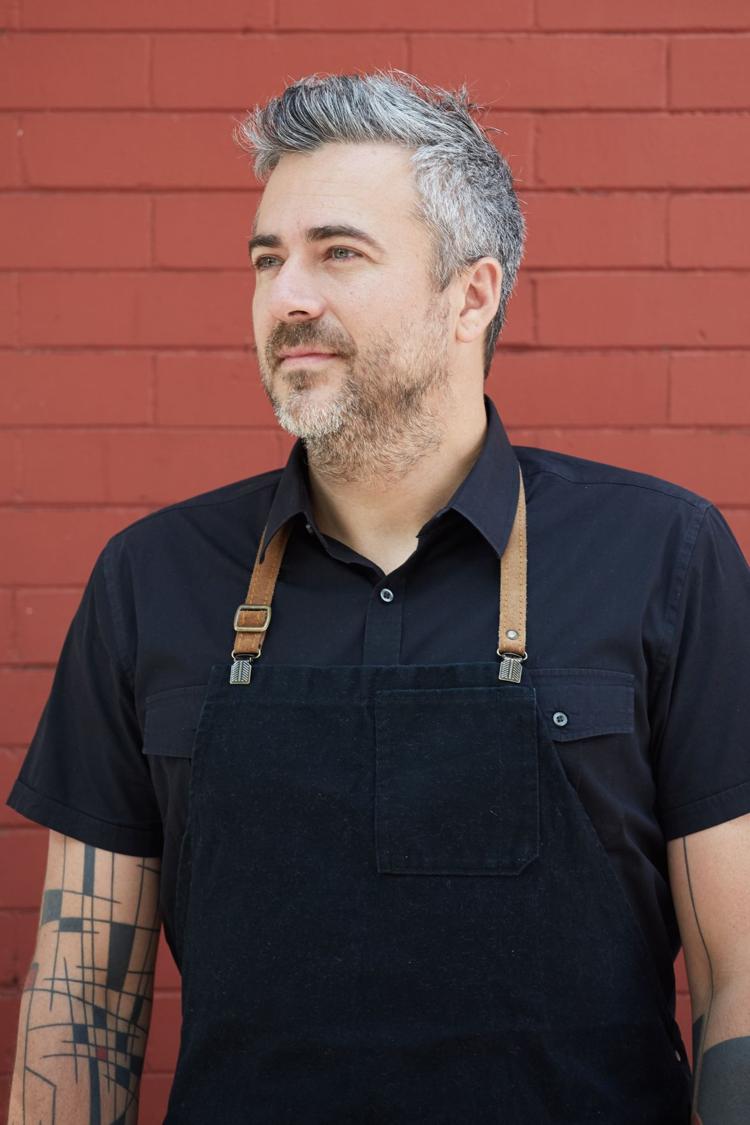 Chef Martin Juneau, who owns the restaurant Pastaga, contributed a recipe of roasted carrots glazed in carrot reduction, with feta cheese and dill. "Its a lot of fun to share some ideas, techniques and recipes with people who are interested," he said.
Juneau said he started cooking as a professional in 1998. " I have owned restaurants for the past 15 years," he notes.
As for the lockdown, Juneau said he has cooked like crazy. " And I have also gained a few pounds in that period of time!" he laughs.
Jocelyn Sanscartier of Repentigny shaed her Orzo Summer Salad. It is a cold salad for hot summer nights. "This side dish has all the flavour of the season and reminds me of dinners shared outdoors with family and friends," she says.