It looks like Oscar Yazedjian and Alex La Prova have another winner on their hands, with the debut of Laval Comiccon at Place Sports Experts, which runs October 5 and 6. I arrived early and there was already a sizeable lineup at the front door. There was VIP entry at 10 am and an hour later thousands poured in for general admission.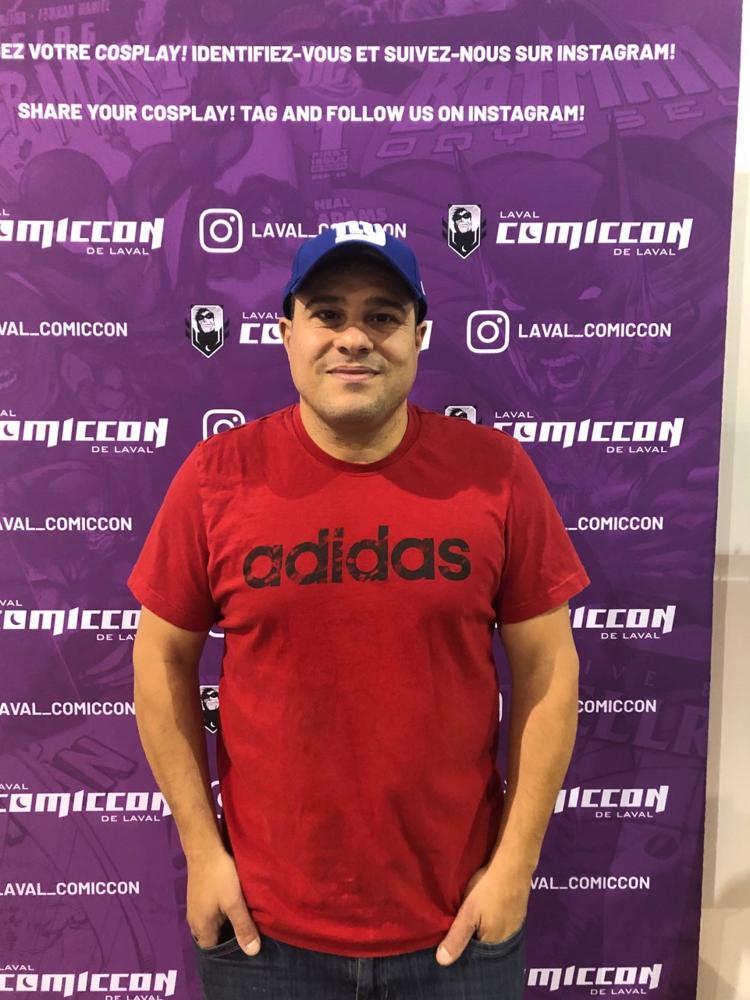 Yazedjian and La Prova have already proven their talents as co-founders of major Comiccon events in Montreal, Quebec City and Ottawa. Yazedjian and his wife Elizabeth Jutras, who oversees communications (expertly joined by master media guru Leeja Murphy), have lived in Laval for a number of years with their young son. So creating a standalone, albeit smaller scale, event  here just made sense.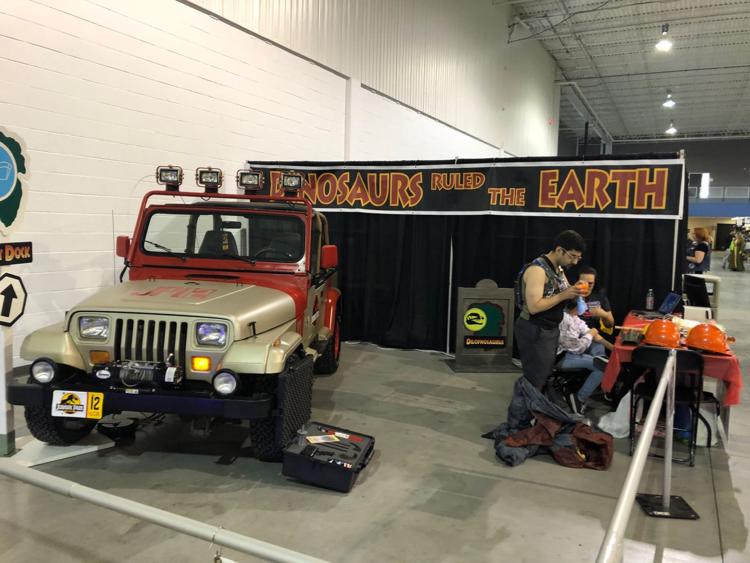 "When Comiccon began in downtown Montreal, it was a very small event and it grew over the years into a major summer destination, attracting over 60,000 visitors from the city and beyond", said Oscar. "We are very excited to make the event accessible to whole a new audience in the North Shore and to see how big it can get. We love producing Comiccon, but it's the fans who make it come alive."
Oscar told me he had been thinking of a scaled down version of Comiccon in Laval for at least the past five years. "There are a lot of people to draw from here," he said. "And it is great for the kids who might not get to the Montreal edition."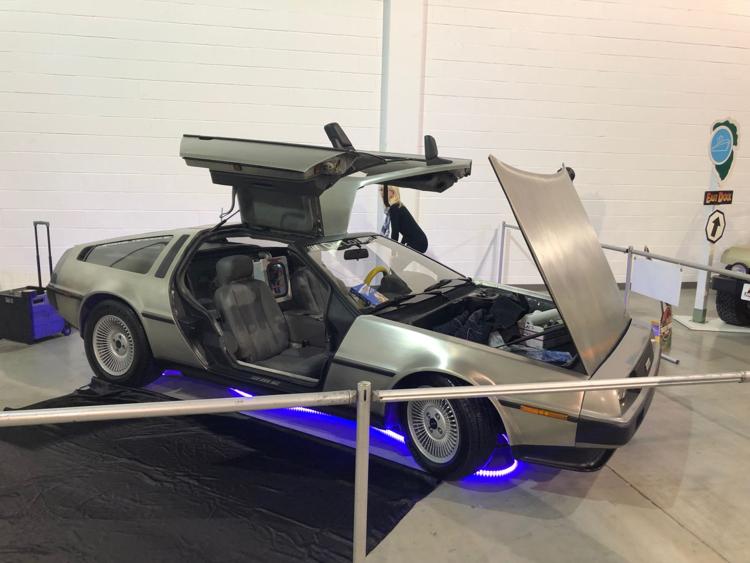 Oscar is also the co-owner of two thriving comic book stores in Montreal. Will he open one in Laval? "Not for now," he smiled. "I am pretty busy."
Laval Comiccon features over 200 exhibitors and specialized retailers displaying a wonderland of collectibles and memorabilia, from coveted comic books to local and French BDs, rare toys, movies, and fantastic apparel. True to Comiccon tradition, fans got a chance to mingle with entertainment celebrities, obtain autographs and pose for unforgettable pictures. The presence of special guest Daniel Logan, a New-Zealand-born actor renowned for his role as young Boba Fett in the 2002 film Star Wars: Episode II – Attack of the Clones, will infuse the celebration with a dose of magic from a galaxy far, far away.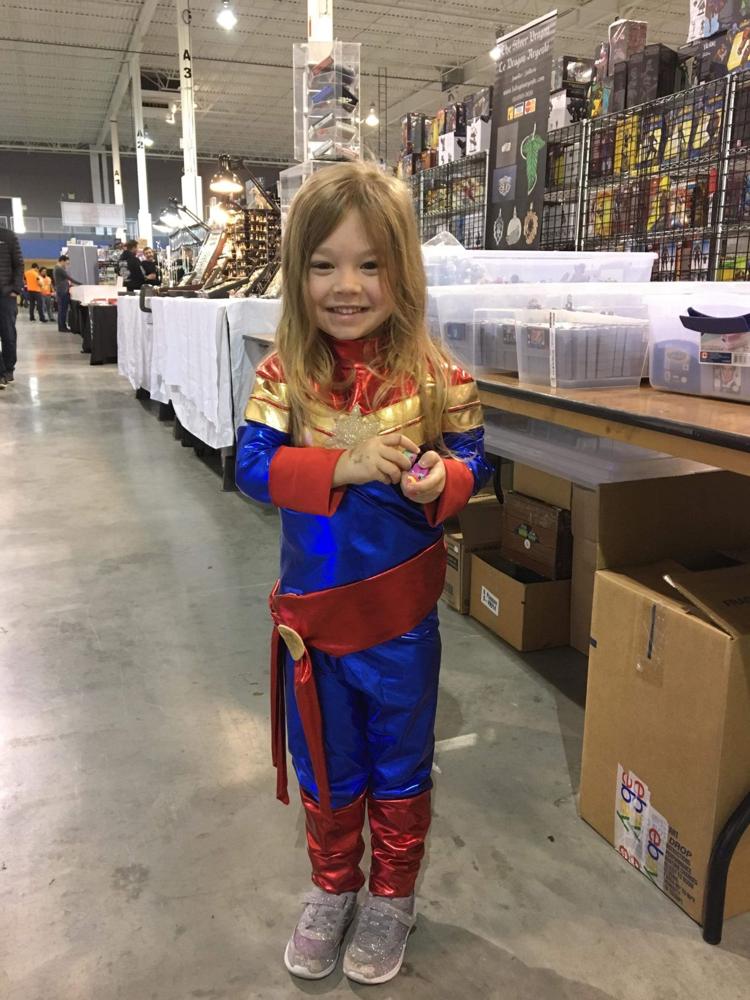 By bringing the event to Place Sports Experts, a gorgeous venue conveniently located within a short drive from practically anywhere in Laval, Comiccon is welcoming numerous new visitors to experience its madness for the first time. As tradition demands, the gathering attracts of fans of all ages dressed in the costumes of their favorite heroes and fantasy characters. Some take part in Comiccon's extravagant costume contest, while most enjoy the moment posing for pictures and interacting with fellow attendees. Legendary comic book artists engage with the public, displayed their skills, and discuss their contributions to some of the most iconic characters of all-time. The Family Zone was already jam-packed with inventive activities, table games and surprise guests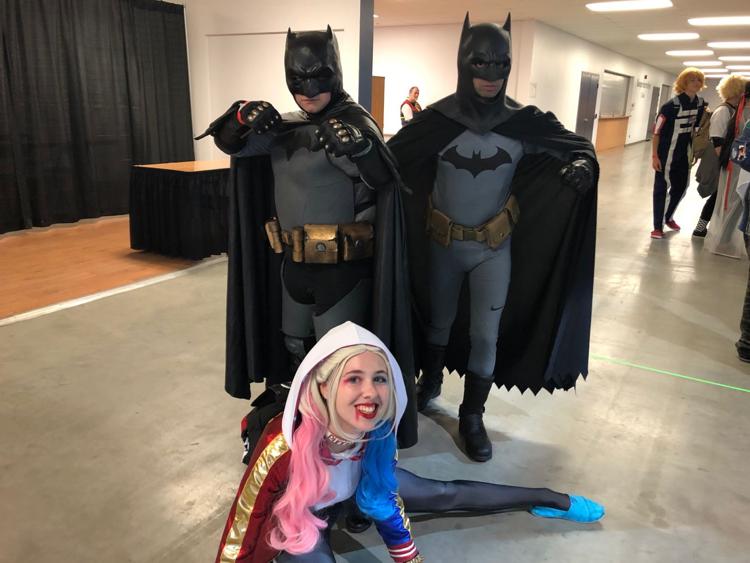 "This is truly a dream come true", said La Prova. "After Montreal Comiccon, we have staged our events in Quebec City and Ottawa, and had been preparing for a long time to bring the show to Laval, one of Canada's largest and most dynamic cities, where many of our most devoted fans and their families reside."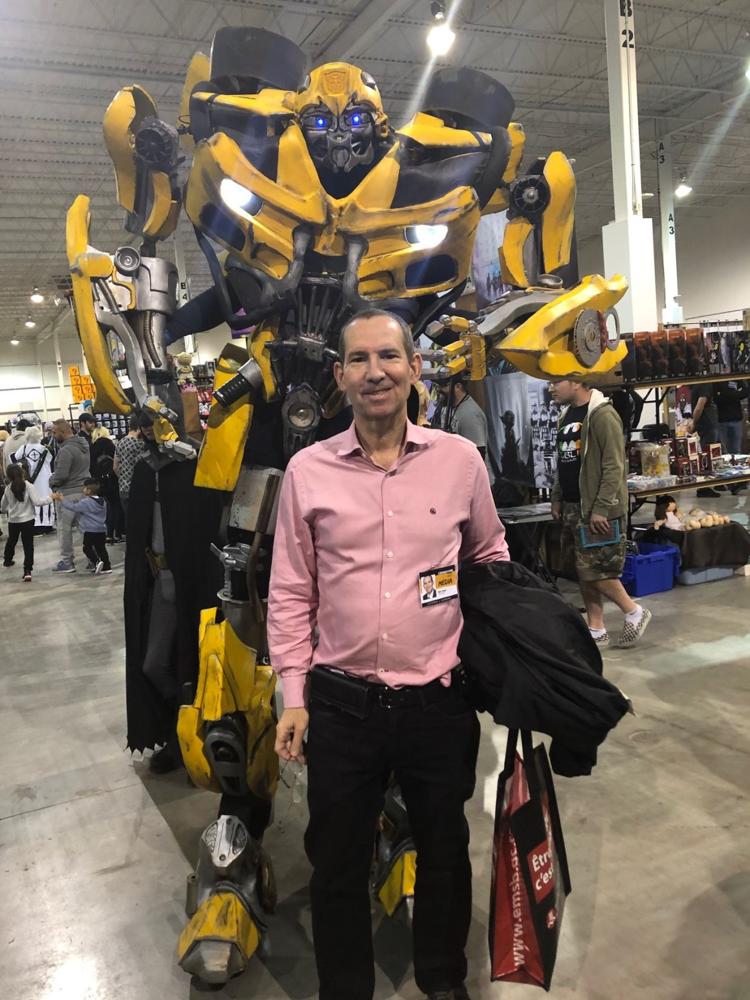 The STL (Société de transport de Laval) is the title partner by offering a free shuttle service to all visitors who wish to use public transportation. This shuttle service will run between Montmorency terminal to Place Sports Experts all weekend long, on Saturday until 7 p.m. and on Sunday from 10 a.m. to 5 p.m. Furthermore, the STL will be giving away a free monthly pass to one lucky winner among those who come dressed up to Comiccon. To enter, visitors will have to take their picture at the designated area.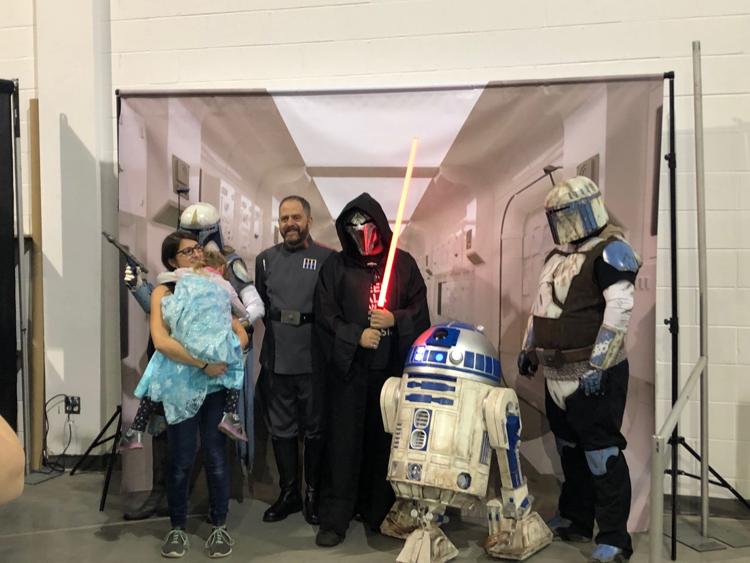 What I enjoyed most was the people watching. Many attendees really went the extra mile with their costumes. Three year old Isabella Fabrizi was with her dad Marc-Claudio and dressed up as Captain Marvel. She was having such a great time! I got a photo with the gigantic Bumblee, he of the motion picture. RTD2 from Star Wars whizzed by. There were the familiar Jurassic Park and Back to the Future displays and a whole lot more. It is a fun atmosphere to say the least and Place Sports Experts has a gigantic parking lot!
Laval Comiccon takes place on October 5 and 6 at Place Sports Experts, located at 4855 avenue Louis-B. Mayer, Laval (Québec) H7P 6C8. Admission is free for children 12 and under. Parking is also free.  Info: www.lavalcomiccon.com.