How surreal is it to see the Montreal Canadiens in the Stanley Cup finals against the Tampa Bay Lightning?
After games in Tampa on Monday and Wednesday, the Habs will return to the Bell Centre for contests Friday and the following Monday. Even though I am happily double vaccinated, I decided to play it safe where large gatherings are concerned and watch the games on TV. Nonetheless, with daily COVID numbers still very low,  I believe the City of Montreal and the Quebec government need to work together to allow more fans inside the arena and the less outside.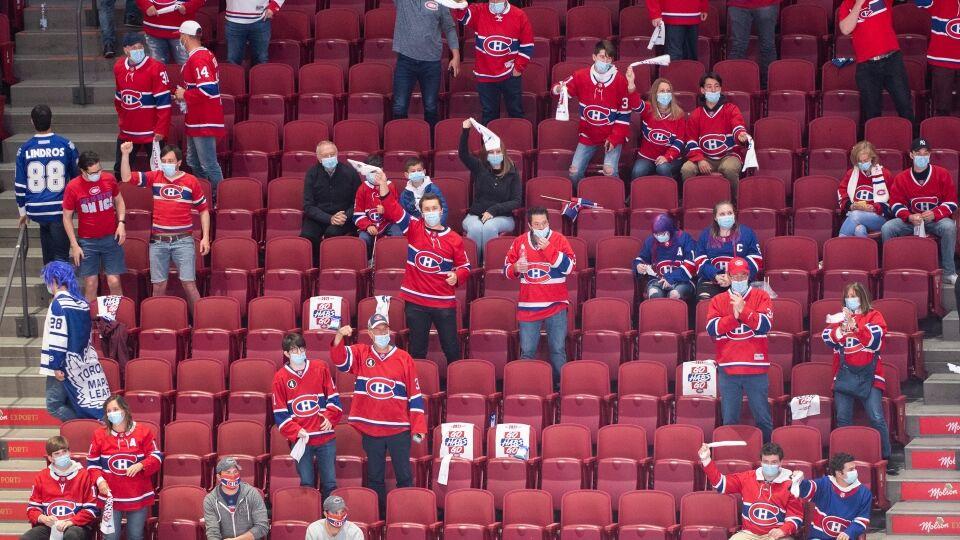 Right now only 3,500 fans are permitted in the 21,000 Bell Centre. They are loud and thanks to special effects, PA announcer Michel Lacroix and organist Diane Bibeau, it looks and sounds very much like a packed house. I do not see any reason why they cannot bring the number up to 10,500, in which case social distancing will be possible. They are all wearing masks.
Then again, what is the point regulating crowd sizes indoors when countless thousands are bunched together  outside the rink like sardines watching the games on a big screen? There are no masks and clearly nobody from the same bubbles. After the semi-final series ending victory over Las Vegas, it was brutes from this group who got violent, were arrested and destroyed police cars.
So please, increase capacity to half the size of the Bell Centre where some kind of control mechanisms can be enacted and do something to limit the mob outside. It looks good on TV, but you can be certain many in that crowd are not double vaccinated. Do we need this gathering to light a spark with the Delta variant? This is on you Mayor Valerie Plante!
Premier Legault only lifted the curfew recently. We still can't go to weddings or large scale concerts. The Jazz Festival was cancelled for the second year in a row.  If gatherings like that continue to be permitted, then what is the difference  if there were a stage and music being played?
If the Impact or the Alouettes played here tomorrow, they'd only be allowed 3,500 fans - and they play outdoors. Can they now invite unlimited spectators?
What we are seeing outside the Bell Centre is one big Osheaga concert. It is totally contradictory to Health Minister Christian Dubé's slow rollout in an attempt to return to normalcy.l
We are not the United States, where some cities and states are acting like COVID never happened. If you look closely at the numbers in spots like New York and Florida, COVID cases are still climbing. But thanks to the antics of former President Donald Trump, even the current administration seems afraid to clamp down. Israel declared that it had reached herd immunity. Life went completely back to normal. Now, numbers are up again and masks rules returned.
Please let's not allow the outside of the Bell Centre to become a super spreader!