In May of 2016 at the age of 24, Côte Saint-Luc native Erik Heft was diagnosed with cancer of the tongue. It was a shocking and frightening time for he and his family as they turned their hopes towards the Head and Neck Oncology Department of the Jewish General Hospital.
"One day I noticed a weird lump on my tongue," Erik told me. "It looked like I had bit it, but frankly I would have remembered that kind of thing. I waited it out a week and then went to see my dentist. He referred me to an oral surgeon and that is when the cancer diagnosis came back."
The team at the JGH worked very fast. Surgery took place in July. They removed one-third of his tongue and took a chunk of muscle from his wrist to make up for the piece of tongue that was removed. He then needed a skin graft from his leg to go to the wrist area.
"I resected the tumor and did the neck dissection and my colleague Dr. Alex Mlynarek performed the microvascular tongue reconstruction," Dr. Michael P. Hier, Department Chief ofOtolaryngology -Head and Neck Surgery shared with me. "The incredible insight and commitment that Erik  has shown by the efforts that he has made to give back, is exemplary and remarkable, particularly for a very young man. He should serve as an example to his generation."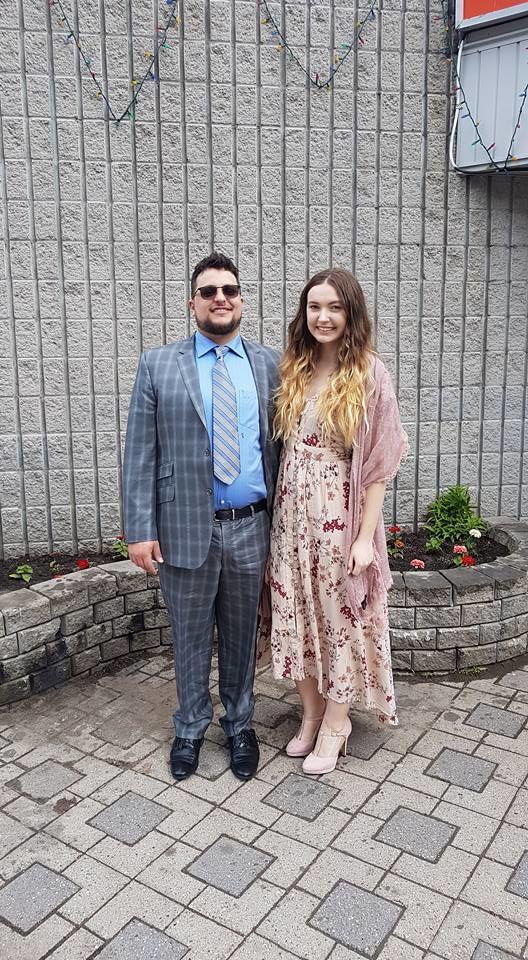 At the time he had just started dating his girlfriend Morgan. "It was so early in our relationship she could have gone the other way," he said. "But she really stuck by me, even sleeping on a chair in the hospital one night."
Two and a half years later Erik has made a complete recovery. From the beginning of his ordeal he felt confident to be in the hands of the Head and Neck Oncology Department. It drove him to want to give back and the end result was his creation of the Tongue in Cheek Fundraising Co-Ed Draft Ball Hockey Tournament. The first two editions raised close to $15,000 and the 2018 edition will take place on Saturday, December 1 at Le Rinque in TMR.
"The reason for the tournament is very personal to our family," said Erik's mom Marjorie Kirsch, who came up with the catchy name. "The care he received at the hospital was exceptional and this is his way of giving back. It also serves the purpose of raising awareness of oral cancer and to be sure to question when something doesn't look quite right."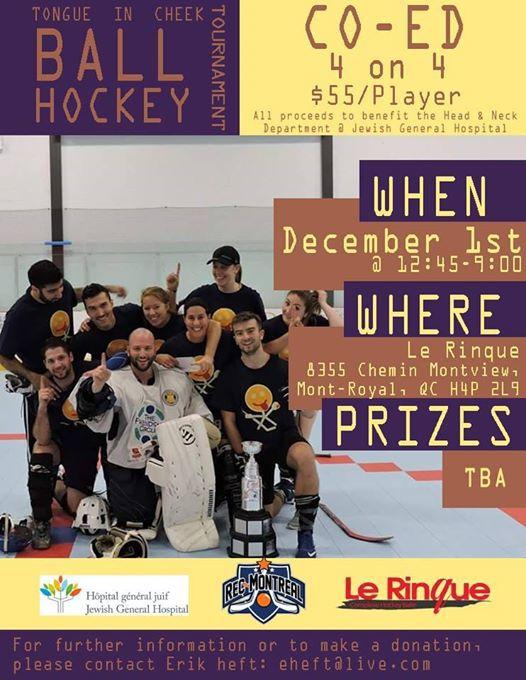 Added Erik: "Because of the department's second-to-none care, I was able to make a fast and full recovery. While my own will to get better was at play, the fact of the matter is the level of treatment that I received while in their care is undoubtedly the main reason why I was able to recover as quickly as I did. Ultimately, I want to play my part in assuring that others receive the same level of incredible treatment that I received."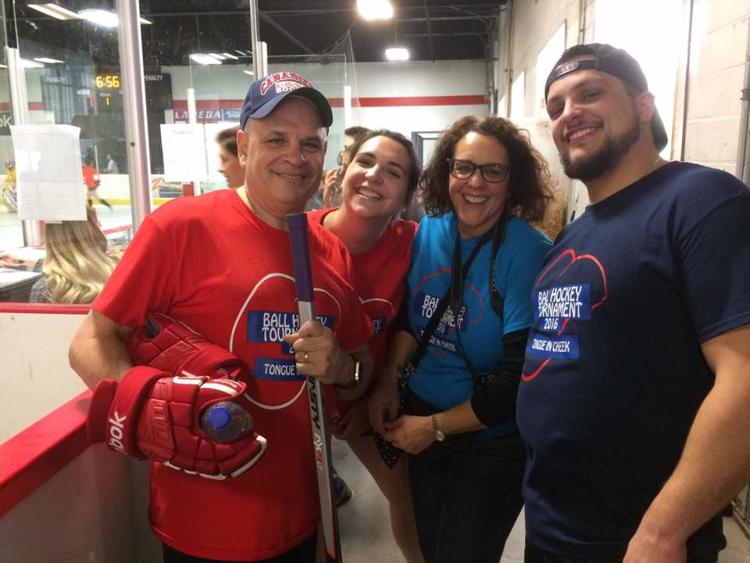 Erik notes that hospitals depend largely on donations in order to fund what they need to treat their patients. This can include anything from crucial research to purchasing expensive equipment/medication. "The money we have raised thus far is much higher than I could have expected when I first decided to organize the tournament," he said.
For the tournament, there are expected to be eight teams of four players each. Participants pay $55. Games start at 12:30 pm and continue until the early evening. Le Rinque is located at 8355 Chemin Montview.
For more information Erik can be reached at eheft@live.com. Online donations can be made at https://jghfoundation.org/en/donations/products?id=1501.
Erik would like go back to his former schools, Solomon Schechter Academy and St. George's High School, to share his story with students.