Amanda Kline has officially be named the new weekend anchor for CTV Montreal. Since Annie DeMelt left the station in January to become part of the MUHC's Communications Department, Kline has been doing most of those newscasts and was clearly a very good fit. She starts on May 2.
Kline joined the station as a freelance reporter in 2016. It was not long before she gained permanent status, showing steady skills as well by covering the National Assembly in Quebec City, learning the role of a video journalist and even handling the assignment desk. I have had the great pleasure of working with her,  wearing my school board hat.
Before joining CTV, Kline was a reporter/producer at CJAD 800 and part of the team that won the RTDNA for breaking news coverage of the shootings on Parliament Hill in 2015. Prior to that, she was a breaking news producer at CTV News Channel in Toronto. She holds a BA in Communication Studies from Concordia University and a Master's in Journalism from Ryerson University in Toronto. (She also was part of the team at CTV Montreal that won the RTDNA award for long-term coverage of asylum seekers crossing the border irregularly via Roxham Road in 2017.)
DeMelt had succeeded Tarah Schwartz in December 2018 when she left the business for a career in communications as well.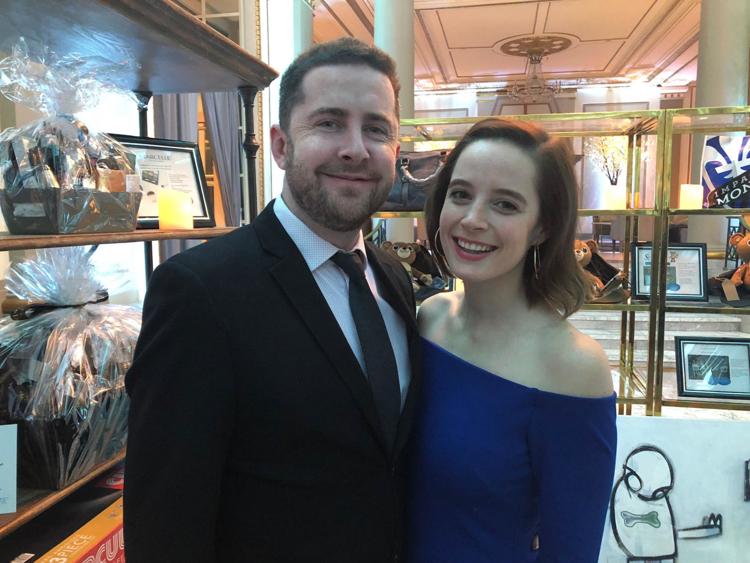 Kline's boyfriend is TSN 690 morning show co-host Conor McKenna and if you listen to him banter with Shaun Starr you will get to know what the couple did  or had for dinner the day before.
CTV Montreal, like all of our media, has been doing a fantastic job covering the COVID-19 pandemic. I am a big fan of the early 5 pm news. Given the fact I work from home at the moment it is wonderful to be able to prepare supper and get all of the headlines.