The true power and importance of certain things only become apparent when we are deprived of them. Many people really missed dance and dance performances, the magic of encountering exciting choreography and appreciative audiences!
Agora de la danse has launched its spring program. Agora's Artistic and Executive Director Francine Bernier had suggested to creators to explore the idea of solos for the upcoming season.
I was particularly intrigued by On the matter of flowers (La question des fleurs), choreographed by Christophe Garcia, Ismaël Mouaraki, Andrea Peña and Dominique Porte. There are shows May 4 -8 at the Agora on Bleury Street near Ste. Catherine with very limited capacity.
Daphnée Laurendeau and Danny Morissette, a couple in life and onstage, meet the challenge of giving physical form to the imaginations and visions of four creative minds that are quite different yet complementary. They appropriate and embody the raw, rigorous and visceral creative energy of Peña, the sensitive, intimate and effervescent style of Garcia, the physical, organic and urban intensity of Mouaraki, and the poetic signature of Porte. The music by Laurier Rajotte creates a powerful through line, a sort of sound dramaturgy for this ode to a love of dance in a piece that explores intimacy, human contact and touch, taboo subjects in these troubled and troubling times.
Clearly, COVID-19 measures are a lot easier to accommodate when the couple on stage live in the same bubble. Laurendeau and Morisette began dancing as friends five years ago. Two years later they became a romantic couple and they have not looked back since.
"We are so fortunate to get an opportunity to dance together in such a show," said Laurendeau. "The response has been good. We can only allow about 38 people into the theatre per show right now. So it is a very intimate presentation that lasts about an hour. We also filmed a special version that will webcast after our live shows are over for those who could not get tickets."
The Agora team has been hard at work reviewing all the health and public safety documentation at our disposal in order to ensure that we welcome employees, artists and audiences into a safe, secure environment.
"In addition to masks and other measures, rest assured that we will take good care of you," says Artistic Director Francine Bernier. "My team and I will be there every night to see to it."
Agora de la danse will also be presenting Le vide sur le vif, an exhibit of black-and-white photos by Lucie Bazzo in the Café-Bar of the Wilder Building. The pandemic and the resulting confinement turned our lives upside down and disrupted life in the city. During this very rare situation, Montreal slowed down, leaving streets, avenues and iconic public spaces, usually vibrant with activity and effervescence, empty of life. Lucie Bazzo created a portfolio of snapshots and scenes taken on her cell phone during solitary walks along deserted streets. A privileged witness to this sudden solitude, she captured its lighting and architectural lines. There is something surreal about photographing the city while standing safely in the middle of the street, as disconcerting as the deserted shops, bars and restaurants. Between the strange, incredible force emanating from this absence of life and a readily imaged distress conveyed by these photos, Lucie Bazzo aims to share snapshots of small moments captured during exceptional times. Check out the exhibition, with text commentary by writer Lise Vaillancourt.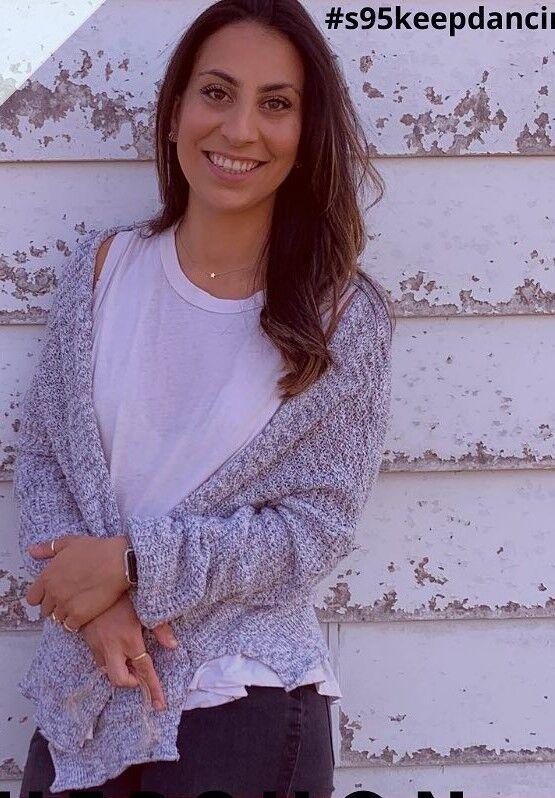 Just a footnote to this story. In recent weeks I have been communicating with dance studio owners like Talia Hershon of Studio 95 Dance Complex on the West Island. If dancers can perform before live audiences, why can't dance studios like Talia's resume operating with all of the proper COVID-19 protocols in place?   They are trying to make a go of it with outdoor and virtual programming, but it is not quite the same.
"We've been out of the studio for over a year with the exception of one month," says  Talia. "We stay strong, we power through, we go online."
International Dance Day is May 2 and Studio 95 Dance Complex will host free dance classes in person and online.