Rob Ford served as mayor of Toronto for four years, gaining international notoriety after a video surfaced in May 2013 that showed him using crack cocaine. He was re-elected a year later as a city councillor while suffering from an aggressive form of cancer, which took his life in 2016.
Ford was constantly mired in controversy during his term at the helm, but he also had a loyal following. It was only a matter of time before a film was released and Côte Saint-Luc native Randy Manis has done just that with Run This Town, inspired by the Ford story. Produced by Manis films and directed by Ricky Tollman, this is a fast-paced well-acted picture with an outstanding cast. It was shot in only 21 days in recognizable Toronto spots. It will make its Montreal premiere beginning Friday, March 13 at the Cineplex Forum Cinemas. Ultimately, Manis said the film will be on Bell Media channels in Canada and Showtime in the US.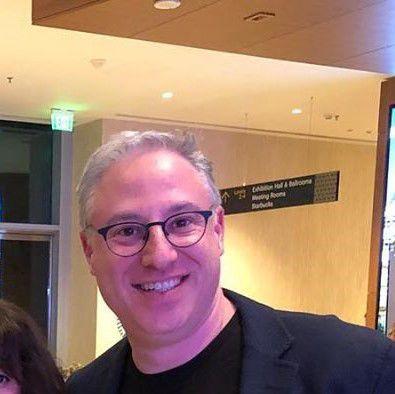 The storyline revolves around a young journalist and a young political aide who become entangled in a larger-than-life political scandal as they struggle to navigate adult life. Ben Platt, the Tony Award winning Broadway star of Dear Evan Hansen and currently making waves on the Netflix hit The Politician, portrays rookie reporter Sam for the fictitious The Record newspaper, chasing the story about the mayor smoking crack.
"With respect to Ben specifically, his agent arranged for us to get tickets to his show on Broadway," Manis told The Suburban. "We were blown away by his performance and met with him the next day. He understood immediately what we were going for. He is one of the most talented people alive and he's only just getting started."
Ford advisor Kamal is played by Mena Massoud, the star of the motion picture Aladdin. An unrecognizable Damian Lewis, who played Nicholas Brody on two seasons of Homeland, is the larger than life Ford.
Ontario Premier Doug Ford will not appreciate the way his late brother is portrayed in this movie. In it we see Rob Ford drunk and sexually harassing his press advisor Ashley, played by Nina Dobrey. "When the Rob Ford scandal boiled over, Ford went on live television and named a woman in the police report attaching her name to vulgar statement," Tollman said.
Added Dobrev, who starred in The Vampire Diaries: "It was entertainment. Late shows and morning shows would discuss it as comedy - look at the crazy things this guy is doing! But nobody realized how bad it was and what it could mean personally for the woman he made a joke of."
Scott Speedman, plays David, Bram's hard nosed editor who tries to help  as he fights to break the big story. Platt's Bram is such a likeable character you will find yourself cheering for him to succeed. While this film is merely a creative look at a true story, the hard work of spinning what political advisors must do for troublesome bosses is accurately portrayed. It makes one wonder what US President Donald Trump's team must go through on a daily basis.
There are other Montrealers associated with the film as investors, including Jack Dym, Benjie Cherniak, Ami Drazin, Michael Eliesen, Ryan Etinson, Chris Kape, Eric Levy, Robbie Manis, Jeff Schwartz and Lee Shulkin.
For more details log on to www.RunThisTownMovie.com.