While many have found themselves with a lot of time to kill over the last few weeks, there seems to be two different schools of thought as to how all this time should be spent. There are those who have taken solace in the huge amount of premium TV and movies available though various streaming platforms and others who have been determined to be as productive as possible.
Local actor Michael Mando is definitely in the latter of the two camps and he's likely putting your productivity to shame. In the midst of promoting Season 5 of the hit AMC drama Better Call Saul, Mando returned to Montreal to begin recording songs he had been working on for a debut EP.
"I've been working on music since I was very young," he says. "I love music and I've written hundreds of songs and thousands of poems but I've never released anything because it was personal and something I did for myself that I really never shared with anybody."
That changed last year when Mando once again found himself in Albuquerque, New Mexico in the middle of shooting episodes of the Breaking Bad prequel.
"It was a really intense year for me because I found out my father had liver cancer," he says. "And it was just so surreal to go and play a character who saving his father's life while my own father was dealing with Stage 4 terminal cancer. It was so hard for me and the only thing that made me feel comfortable while I was lost in Albuquerque was diving into music.
"I had rented an apartment downtown and on Fridays and Saturdays we'd head out around 11 p.m. and see street musicians. I'd just put a hat and glasses on so no one would recognise me and buy them pizza. I'd just sing with them in the street and put on a show for people I'd never met, and it was really the first time I ever sang in front of anybody. It started feeling really cathartic and I wanted to do it more and more. Life is short. You gotta lead with your heart."
In Montreal, Mando met with some of Celine Dion's regular team of musicians and technicians and they expressed an interest in recording together in studio.
"It was just such a great opportunity," says Mando. "I started my acting career in Montreal and I thought this would be a really good place to start my music with all-Canadian musicians who happen to be some of the best in the world."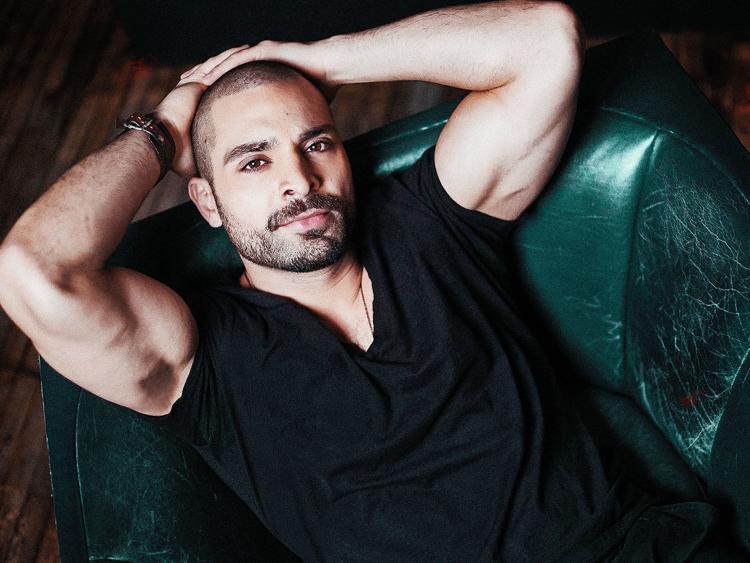 And suddenly, everything changed. Ready to head into the studio one morning, Mando got a phone call and was told that, because he had travelled from another country and been on a plane, he would not be able to come into the studio and instead would need to go into quarantine.
"At first it was devastating because I was in the middle of production and I hadn't recorded anything yet. But then I bought all this equipment and turned one small room in my apartment into a recording studio. And I learned to use Pro Tools and Logic myself and worked at a distance with this team. It slowed down the release date for all my songs but I've actually learned how to work with these programs over the last few weeks and I learned to record and produce myself with the help of Pierre Messier, who is a wonderful musician."
Following his crash course in record producing, Mando has released his debut single, The Wild One, which can be listened to now. "I never thought in a million years I would be doing this."
It's honestly hard trying to imagine that Mando won't be successful in this new venture. He's come a long way from smaller acting roles to the point where he's now vying for the lead role in future projects and he seemingly has the tendency to make the absolute most out of every opportunity.
"I feel like there's been a very identifiable ascension throughout my career," he says. "I can point to something in my life and say 'that was step one.' It was very incremental. It didn't happen over night. It's always kept me grounded. Even my participation in Better Call Saul… I was a regular from the start but my character had an ascension in terms of his participation and screen time."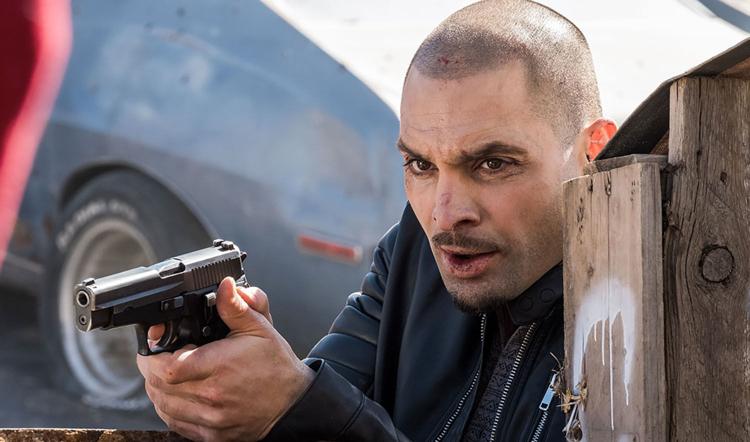 Like Breaking Bad, Better Call Saul has been an amazing slow-burn TV experience. With one season left to air after season five wraps up this Monday, it's safe to say that Mando's Nacho Varga will be remembered as a fully-rounded and great addition to this much-beloved extended franchise.
"Season five is really great," he says. "It's my favourite season by far. Nothing compares to it. Everything before that feels like it didn't count.
"I've always felt like Breaking Bad was this amazing building with great architecture and then, with Better Call Saul, they decided to build the building next to it and the fans were initially upset because they thought it would ruin the first building. But when you back up and look at it, you realise it's really one major building with all these hallways, common rooms and themes. It's really turned into a universe, like Star Wars – a world you can lose yourself in."
Listen to Michael Mando's single here: https://www.youtube.com/watch?v=WU9OMRuXy38
The season 5 finale of Better Call Saul airs Monday, Apr. 20 at 9 p.m. on AMC. Seasons 1-4 are available on Netflix.