Sisyphus, his 30-day performance marathon, continues until Oct. 27 at the Olympic Stadium
***
Multidisciplinary creator Victor Pilon is presently more than halfway through the first marathon, solo performance of his career with Sisyphus, which began on September 28 and continues until Wednesday, Oct. 27.
For 30 days, six days a week, seven hours a day, Pilon, as Sisyphus, will move the equivalent of 300 tons of sand by repeatedly building and deconstructing his mountain with a simple shovel — an act described as a "physical, emotional, and mental performance in which authenticity, absurdity, and reality will intersect."
"Throughout the performance close connections happen with the people around me," stated Pilon. "Each member of the audience gives me energy to continue my quest. And, when I give the shovel to a member of the audience, an emotional bond is created when for a few moments, the person becomes Sisyphus."
While studying Visual Arts at the University of Ottawa, Pilon discovered the story of Sisyphus, a king from Greek mythology who was punished by the gods for cheating death twice. He was forced to roll an immense boulder up a hill only for it to roll down every time it neared the top, repeating this action for eternity. Today, laborious and futile efforts are commonly described as Sisyphean.
The character of Sisyphus marked Pilon so much at the time that he wrote thoughts about the story in a journal. Some forty years later, following a personal tragedy, Pilon uncovered those notes then read the philosophical work by Albert Camus, The Myth of Sisyphus, which inspired Pilon to embody the character and take on the marathon performance. For Camus, the awareness of absurdity can liberate man, free him from an illusory hope and make him understand the value of enjoying the present moment.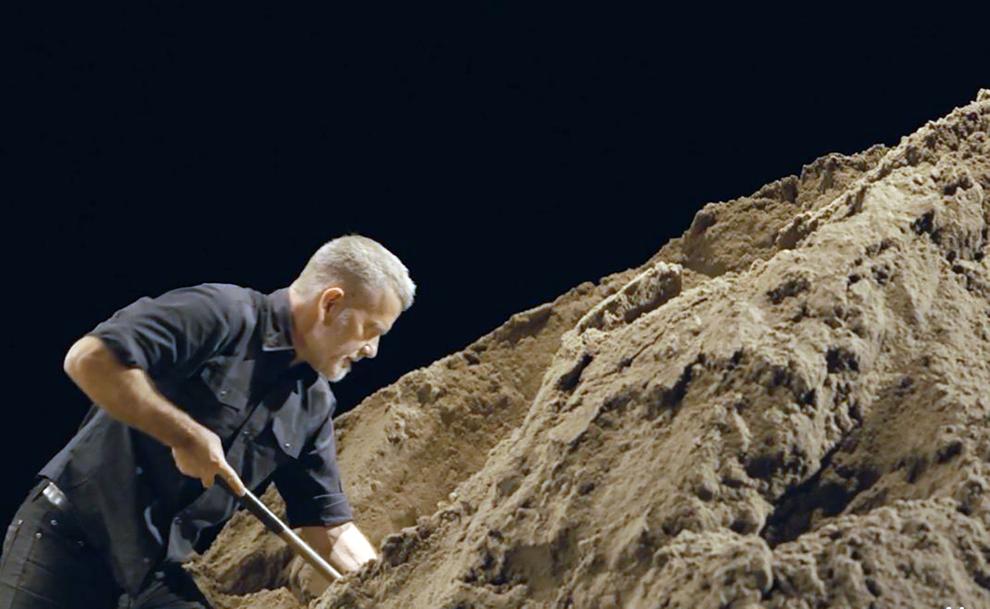 "The death of a loved one led me to this project," said Pilon is a statement. "We all have to mourn the fact that life is absurd in order to be able to arrive at a form of freedom, even happiness. As in the popular expression work, work, work, day after day, Sisyphus pushes his boulder to the top of a mountain, from where it always ends up coming down. This project is an effort to understand the eternal restart, to grasp the absurdity of existence, a desire for clarity, a quest for the why that dwells in all of us."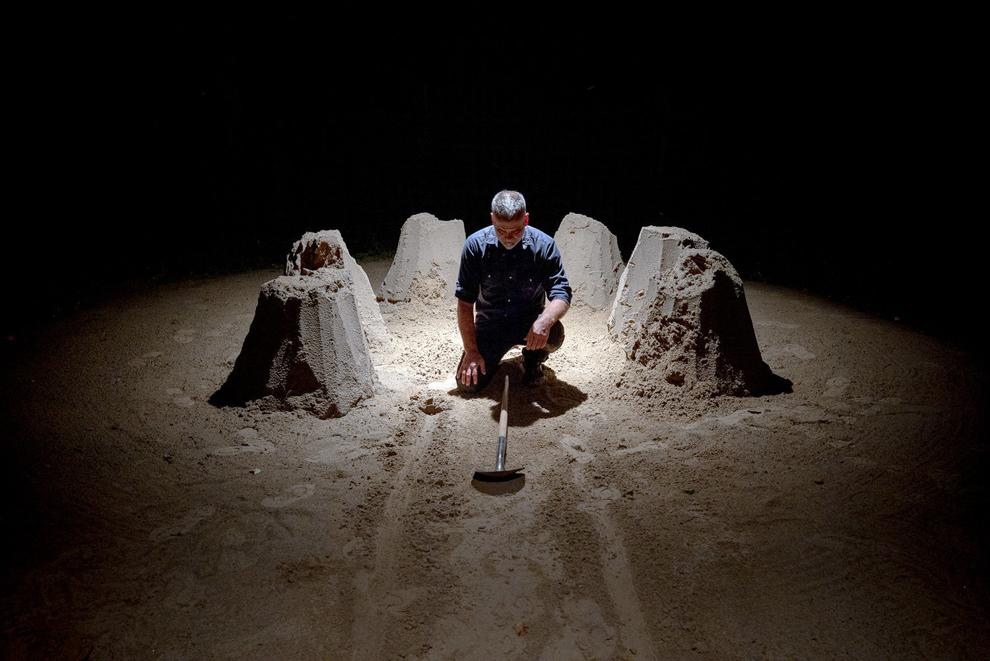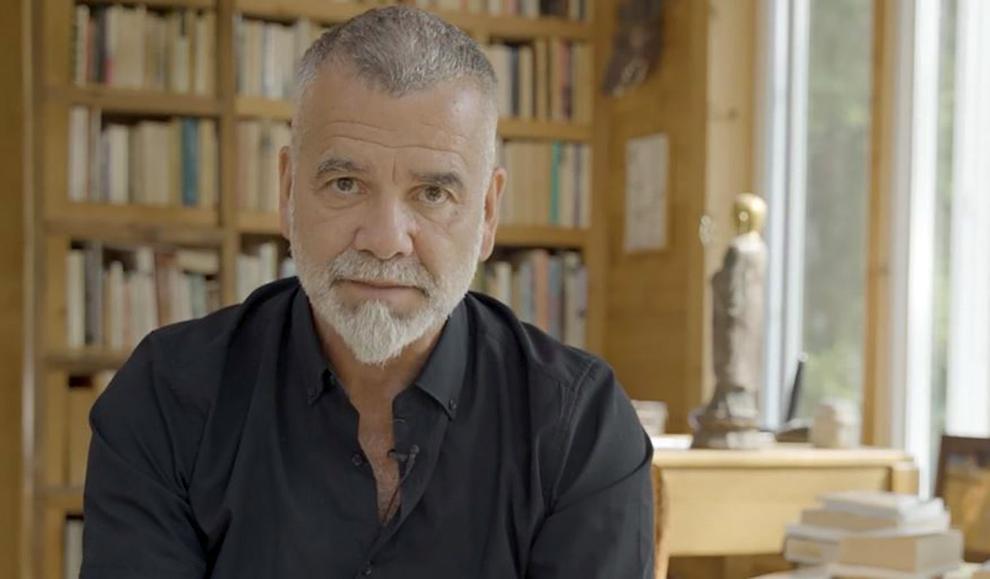 The performance is produced by Lemieux Pilon 4D Art — a multidisciplinary company with more than 40 original productions to its credit — with the support of the Olympic Park and the Montreal Museum of Fine Arts.
Sisyphus take place in the East Hall of the Montreal Olympic Stadium, 4545 Pierre-De Coubertin Avenue. Free admission. Vaccination passport required. For more information visit https://4dart.com/en/creation/2021/victor-pilon-sisyphus-myth-performance/