World Alzheimer's Month is the international campaign by Alzheimer's Disease International every September to raise awareness and challenge the stigma that surrounds dementia.
World Alzheimer's Day is on September 21. Along with Alzheimer's, many themes in The Smallest Objective reflect the current climate. The literary memoir examines lives lived; it's about staying connected to loved ones, as author Sharon Kirsch (a Montreal-raised Toronto resident) is feeling heartache and anxiety being separated from her mother with dementia who is living in a care home in another city. From The Globe and Mail's André Picard: "No group has been harder hit by the coronavirus pandemic than people living with dementia. They account for a staggering two-thirds of the nearly 9,000 COVID-19 deaths in Canada."
The Smallest Objective is a story about the decline of a parent, and of the author's reflection on this passage in life; as the narrator struggles with her mother's failing memory, unexpected secrets come into focus and a layered legacy of willed forgetfulness is uncovered.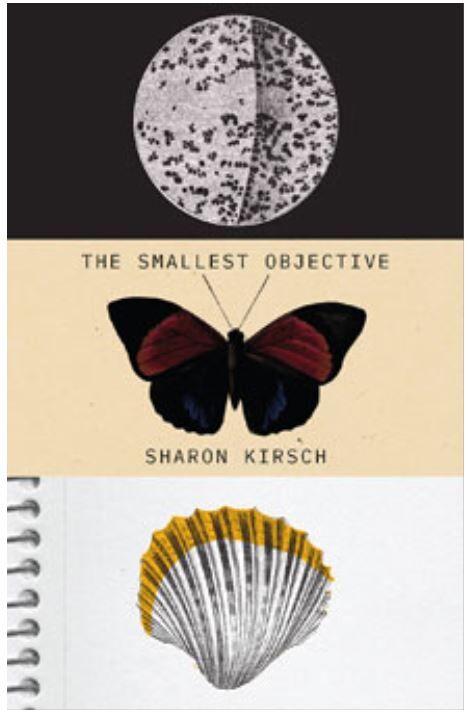 The emotional and physical impetus for Kirsch's newest book stems from a sequence of loss, and recovery. Here it is anguish for her mother's waning independence, and the act of reclaiming family stories. "My mother's struggle with dementia and my own related feelings of helplessness and grief were the motivation for writing The Smallest Objective. When it proved necessary to transfer my mother from her home of 50 years to assisted-living, my strongest desire became to instil in her a sense of comfort and security. This meant concealing my own turbulent emotions surrounding her memory loss and the letting go of the family home," said Kirsch.
The author's experiences were instead channelled through her writing. "I composed, too, with the awareness that dementia is pervasive and my mother and I were not alone in our journey—in the hope that others supporting a loved one through the dementia experience or having already done so might find some comfort or a sense of community in my memoir," she added.
It became Kirsch's responsibility to sort out the accumulation of family mementos. Most immediately pressing is the solution to an old family mystery: what is her father supposed to have concealed beneath her parents' bedroom floor? She undertakes an excavation for buried treasure aided by a team of archeologists. The book includes black-and-white photographs of the objects that spoke to Kirsch, disclosing her past.
This first-person creative narrative produces unsettling discoveries about several personalities as revealed by the things that survive them—a microscope and lantern slides, a postcard from Mexico, a worn recipe book, a nugget of fool's gold, an envelope of yellowing newspaper clippings, and the obituary of a renowned black sheep in the family. In the end, after much packing and unpacking, the search yields both less and more than Kirsch ever imagined, as well as the extent to which this unique family was punctured and shaped by the muffled anti-Semitism of the time.
New Star Books Publisher Rolf Maurer was riveted by Kirsch's hinted secrets and depth of discovery, "This is a book about the Kirsch family as well as the darker and more tragic aspects of people's existence. As with any great memoir, the real gold is in the stories that the narrator encounters in settling her own account," he said.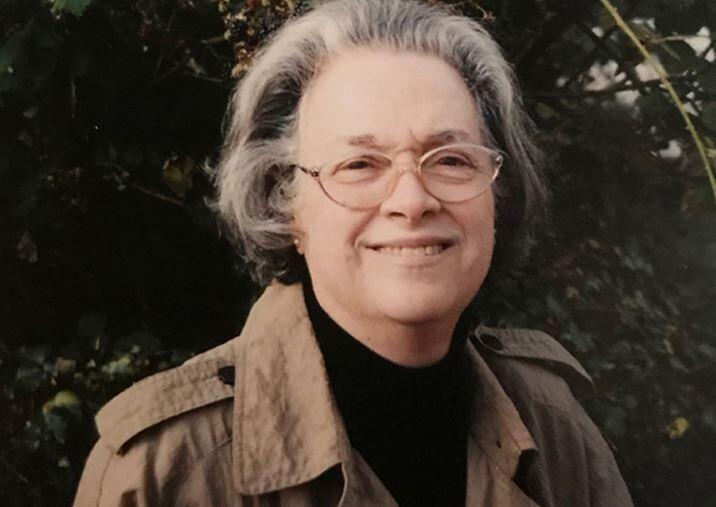 In The Smallest Objective (the title refers to the lens of a microscope that allows for the highest degree of magnification), we learn the story of Kirsch's grandfather, Simon Kirsch, an idealistic young plant scientist versed in the fossil record who turns later in life to iconic property development; of Jockey Fleming, the Runyonesque uncle manqué well-known by gossip columnists who hid his origins to play the role of one of the era's great colourful characters; and of Kirsch's independent aunt, who came of age in the lead-up to Expo 67 but was unable to fulfill her promise, tearing a jagged hole into the author's mother's life.
The Smallest Objective is a beautiful and melancholy memoir about the hidden recesses of a family (some at the fringes of the law), and the treasures that the past can bring in the face of a difficult present. This is an ideal time to read a book and be transported; reflecting on parents, extended family and wild eccentrics who were only talked about in a whisper…
The Smallest Objective by Sharon Kirsch
Published by New Star Books ISBN: 9781554201556 | 272 pages |$21
The Smallest Objective in bookstores, and as an eBook at Amazon & Kobo among others
Book launch including dynamic readings and an insightful Q & A at a future date
— The Smallest Objective
— New Star Books
— JK
— AB