The McCord Museum launched on April 8 a photography project to document the daily lives of Montrealers during the pandemic, said a statement released on that day. The project consists of two parts, one participatory with the citizen initiative "Framing Everyday Life: Stories of Confinement," the other professional with a photography assignment giving carte blanche to photographer Michel Huneault.
"Around the world, we're going through an ordeal that will leave its mark on history forever, an unprecedented time that must be documented," said Suzanne Sauvage, President and CEO of the McCord Museum. "As Montreal's social history museum and museum of photography, we've given Michel Huneault a new mission to bear witness to this historic moment. Equally important to us are the accounts of Montrealers as they go through this period of isolation and questioning. This is why we're inviting the public to share their stories of the COVID-19 period with us through photography."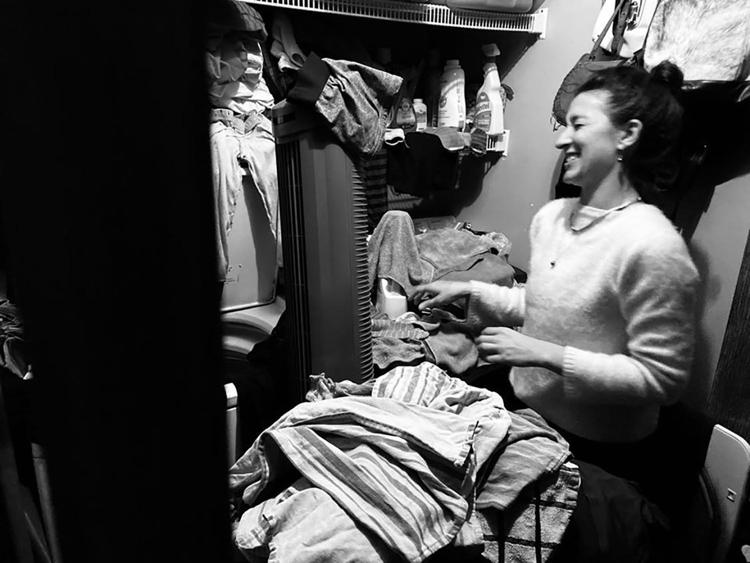 Framing Everyday Life: Stories of Confinement, a collaborative photography project
Confinement changes our relationship with the space in which we live from day to day, whether we live alone, in a couple, with roommates or in a family. Each of us develops strategies to get through the crisis by creating inner worlds. What happens to our relationship with the outside world and each other in this situation?
Citizens are invited to answer this question by sharing, with the Museum and its community, their personal view of this disruption in daily life through photographs. The photos must be taken inside their homes (makeshift offices, play areas) or outside, near or from their homes (a door ajar to the outdoors), always observing the COVID-19 rules.
These photographs can be shared directly on the McCord's Facebook page, or in Instagram or Twitter, in public mode, with the hashtag #FramingEverydayLife. Each photo must have a title and indicate in which Montreal borough it was taken. The photographs will then be accessible in the photo gallery on the Museum's website at https://www.musee-mccord.qc.ca/en/activities-menu/collaborative-photography-project/.
The photographic mission
As part of this citizen project, the McCord Museum commissioned renowned photographer Michel Huneault to document the pandemic and its individual and collective effects in various Montreal neighbourhoods. Always at a minimum distance of two metres from his subjects, he has carte blanche to capture what he observes across the city from his unique perspective.
Huneault is best known for his intimate humanist photography as well as his work on the Lac-Mégantic tragedy in 2015, which won him the Dorothea Lange-Paul Taylor Prize.
This documentary series will eventually be shared with the public and will enrich the Museum's photographic collection.
— McCord Museum
— AB