On February 11, 1990, Nelson Mandela, the renowned leader of the movement to end South African apartheid, was released from prison after serving 27 years of his life sentence. A mere four months later, on June 19, a beaming Mandela stood on a stage behind Montreal's City Hall, flanked by children, a choir, Mayor Jean Doré and municipal officials to thank the more than 16,000 people that gathered before him for their years of support. Montreal was one of the first cities in the world to have actively campaigned against apartheid.
Mandela then insisted on visiting Little Burgundy's Union United Church, one of the oldest black congregations in Canada, which had been at the forefront of the fight.
On Monday, Nov. 16, The Round Table on Black History Month, and the Union United Church unveiled a mural that pays tribute to Mandela's 1990 visit. Entitled "Long Walk to Freedom" after Mandela's autobiography, the artwork that covers Union United's wall on the corner of Atwater Ave. and Delisle St. was created by visual artists Franco Égalité and Kevin Ledo and produced in collaboration with MU, a charitable organization devoted to creating works of art in public spaces, like murals, that are anchored in local communities.
"Thirty years ago Mandela did the long walk to Montreal, and a long walk to freedom from his jail cell to being president of the Republic of South Africa. So it's in that spirit that we came up with the idea of doing a mural," said Michael P. Farkas, Chairman of the Board of Directors of the Round Table on Black History Month during an interview with The Suburban.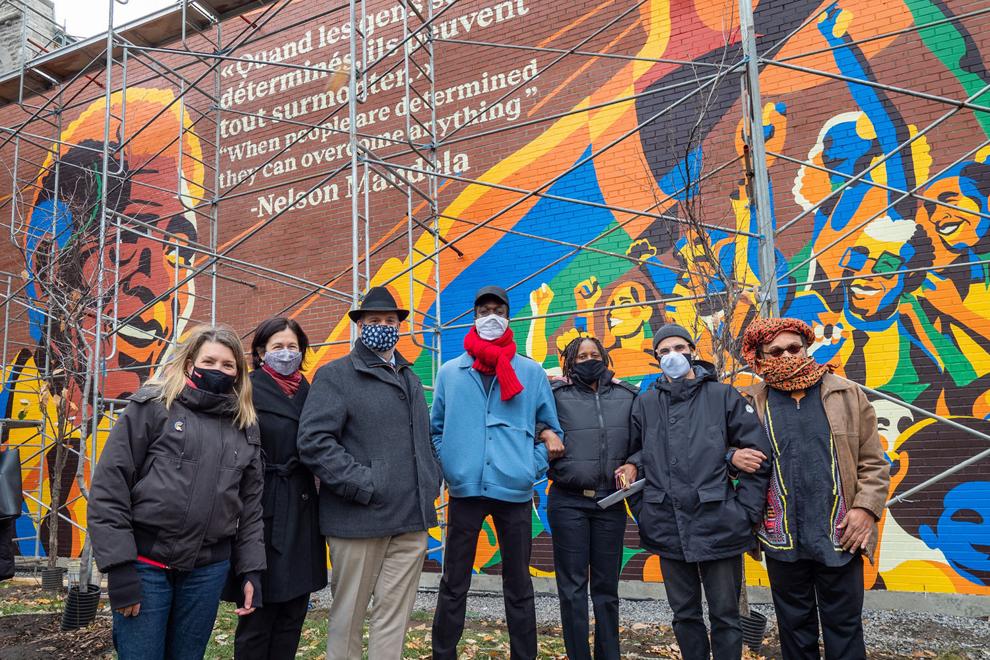 While the planning for the mural began almost a year ago, the timing of its unveiling is appropriate in the wake of George Floyd's death on May 25 at the hands of Minneapolis police and during a year when systemic racism as well as the Black Lives Matter movement gained worldwide attention.
Mandela's wall joins a group of Little Burgundy murals devoted to noted members of Montreal's Black community, including the 2011 tribute to Montreal pianist Oscar Peterson (St. Jacques and des Seigneurs), the 2014 mural honouring local jazz great Oliver Jones (Lionel Groulx and George-Vanier), and the 2018 homage to Oscar Peterson's older sister and his first piano teacher, Daisy Peterson Sweeney (St. Jacques and St. Martin) created by Ledo.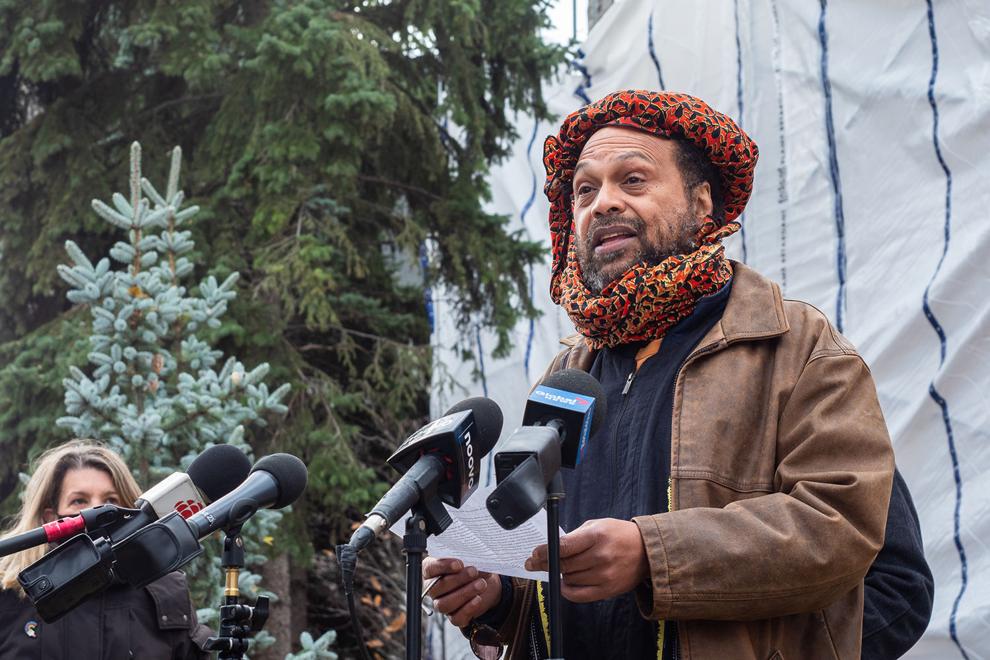 "So this is just part of the same movement of being able to put out something visual that can be really cool and make everyone feel good," said Farkas. "But it also teaches you. There is an educational aspect to it. It can be appreciated by the eye but it also brings knowledge because people who didn't know will now know that Nelson Mandela was here and he was at that church. So that's pretty impressive for Montreal in terms of the city's legacy and I bet that a lot of people will make a detour just to go see the mural."
For more photos, see the story at www.thesuburban.com