April is National Poetry Month, and according to the League of Canadian Poets, this year's theme is resilience. And if anyone knows about resilience, it's Greg Santos.
Santos, who is married with two children and lives in NDG, released his book Ghost Face in fall of 2020, and it was published by Montreal press DC Books. It's his third book in this DC Books' collection, but he's published other smaller collections. Previously published titles include Blackbirds (2018), Rabbit Punch! (2014), and The Emperor's Sofa (2010).
"Ghost Face is a poetic memoir and touches on my background which is of Cambodian descent," he explained. "I was adopted as an infant. My parents are Canadian, but they were Portuguese and Spanish immigrants themselves, so growing up I very much identified with being Canadian, Portuguese and Spanish, but I didn't know much about my Asian heritage."
Santos said he used his writing to explore this other part of where he came from in Cambodia. Ghost Face uses playful self-reflection to explore his lost life in Cambodia as well as show appreciation to his adoptive parents here. He also said he wanted to write this book of poetry in hopes that his children, who are 10 and 7, would connect with the poems as well. "After becoming a parent, writing about that part of my life was something I wanted to do, and I wanted to share those stories with my kids," Santos said.
The 80-page book was slated to come out earlier than fall, however the pandemic moved in and delayed things for the writer.
"The book was supposed to come out in the spring of last year and truthfully, I didn't know if it would come out at all," Santos admitted. "But in the fall it was released and I even went on a virtual tour. It was definitely different but, even though the pandemic happened, I was able to do readings in places that I never would have had a chance to do in person."
For example, Santos made "appearances" at places everywhere from a bookstore in Atlanta to one in St. John, New Brunswick. "It's definitely the silver lining to these online events. Being a writer and teacher has been strange virtually, but when it comes to books, it's something people can pick up during the pandemic and they can still take part in readings."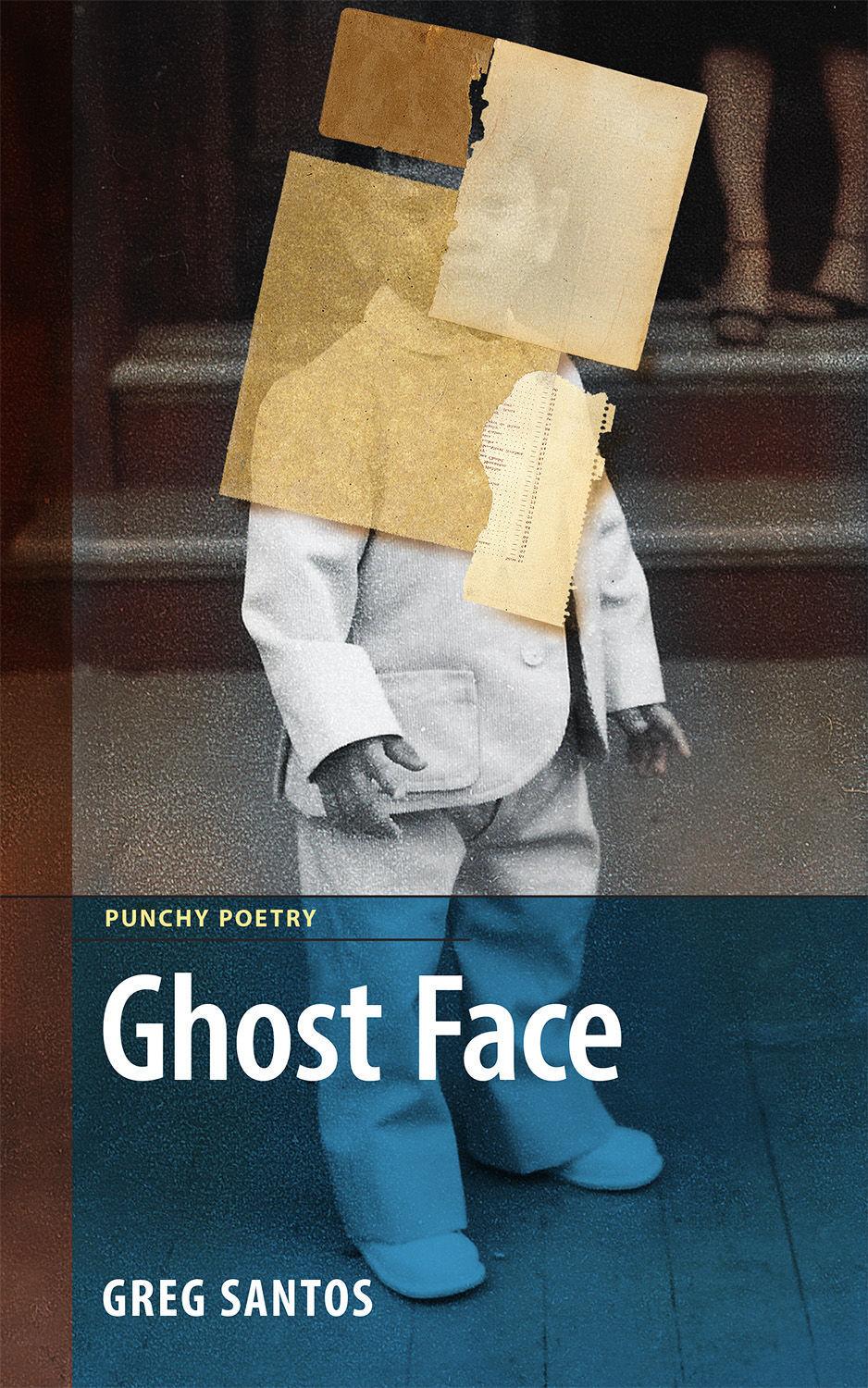 Poetry and writing have always played a big role in is life. He began writing songs and playing guitar as a teenager, which sparked a passion for poetry. That led to publishing a number of poetry books over the last several years. He also teaches writing. "I teach at-risk communities through the Quebec Writers' Federation as well as give poetry workshops," he explained.
He is the editor-in-chief of the QWF online literary journal La Carte Blanche, and he was one of the guests who appeared on the first episode of Montreal MAtv's Writers Unbound television series too. "I'm living a life poetically. Being a poet, you're always looking around at the world around you in a different way. I'm often like an antenna taking in everything around me."
Ghost Face is published by DC Books. Available at bookstores as well as www.alllitup.ca, a website that helps support Canadian independent bookstores and publishers.