This Week's Print Editions
Highly touted Montreal Canadiens rookie Cole Caufield became the first player in NHL history to score a game-winning OT goal in back-to-back games for his first two career goals. Some already see the diminutive offensive prospect as a future team saviour.
Matt Starr, Director of Athletics JPPS-Bialik, has a banner to hang thanks to the superb season that the Bulldogs' chess squad had in the GMAA virtual chess league that recently wrapped up. "I think Alex (coach Levkovsky) and the players know how proud I am," Mat Starr said. "It's been four …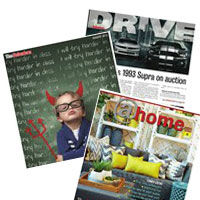 Read our latest special section!
The latest issues of @Homes, Drive, Back To School, and more! To get the latest, just Click here!