This Week's Print Editions
After another hot start to a season where many fans began dreaming of possible run for the coveted Stanley Cup, the wheels fell off — yet again.
The Laval Rocket rebounded from a pair of losses to the visiting Manitoba Moose and closed out the month of February with a two wins on Friday night and Saturday afternoon to split their four game set 2-2. Manitoba opened with a 3-2 overtime victory on Monday and followed up with a4-2 win We…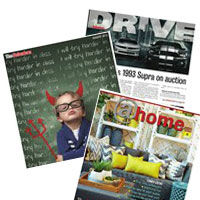 Read our latest special section!
The latest issues of @Homes, Drive, Back To School, and more! To get the latest, just Click here!