This Week's Print Editions
"COVID fatigued" rioters smashed storefront windows, set fires in garbage cans, and ransacked businesses in Old Montreal during a large protest that took place in violation of the 8 p.m. curfew on Sunday evening.
For many people, the gym is not just a facility to work out. It is a lifestyle, a community of likeminded individuals with the same goals, a place to relieve stress and anxiety after a long day at the office, a place to find and cultivate your happiness, and of course, a license to eat a wel…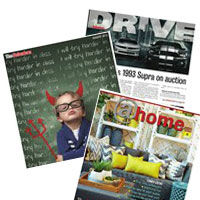 Read our latest special section!
The latest issues of @Homes, Drive, Back To School, and more! To get the latest, just Click here!