This Week's Print Editions
By the early looks of it, 2021 might not be that rosy after all. Quebec is already under a COVID curfew, the vaccine rollout is a disaster, all hell is breaking out south of the border… Need I go on?
Get the rally cries and nominations ready because Kraft Heinz Canada, in partnership with the National Hockey League (NHL) and the National Hockey League Players' Association (NHLPA), has opened nominations for Kraft Hockeyville 2021.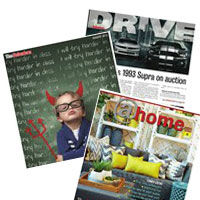 Read our latest special section!
The latest issues of @Homes, Drive, Back To School, and more! To get the latest, just Click here!