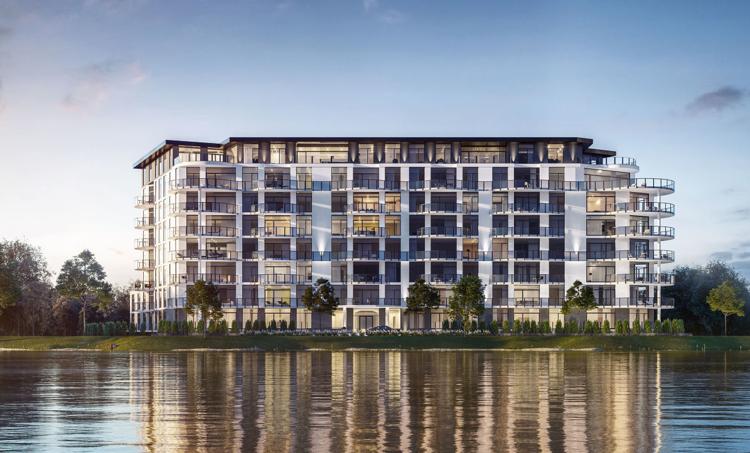 There hasn't been a residential waterfront project in the West Island in decades… until now. 36Lakeshore is making a grand entrance on the condo scene, offering not only incredible views of Lac-St-Louis, but a design with open-concept architecture that truly takes advantage and showcases the stunning surroundings of this impressive building.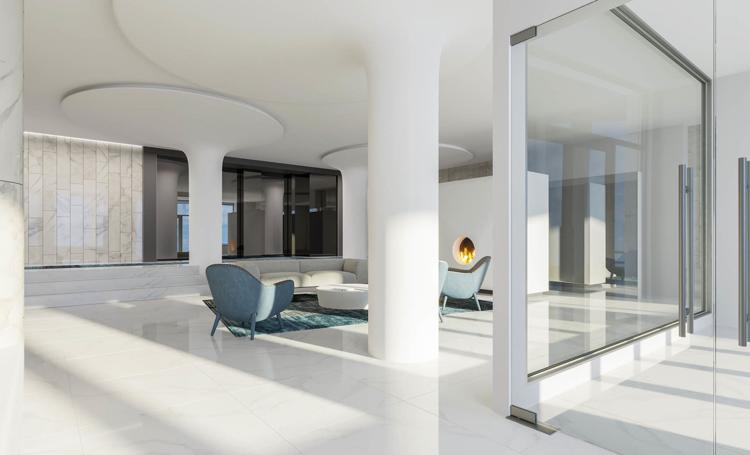 "We are the first condos on the water in a very long time," said the project's sales director Lee Anne Caron. "The exterior and overall style of the project has a very sun-soaked, holiday look, with calming pale colours, seamless glass balconies and amazing views. It is not like anything else that has been built in the West Island."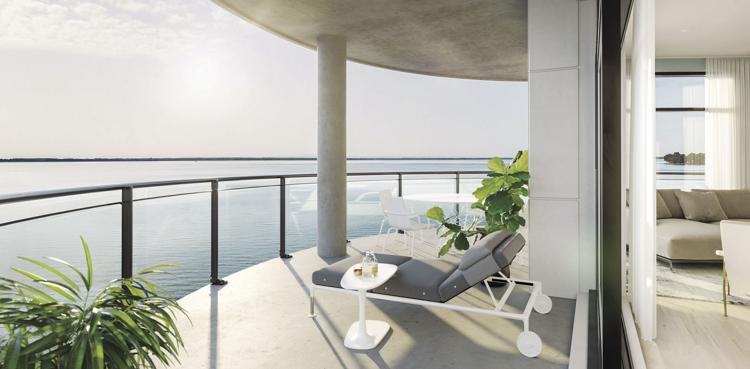 The 65-unit, eight-storey building is situated on Lakeshore Boulevard in Pointe-Claire, making it super accessible to a variety of public transportation options — a 7-minute walk to Valois train station, located right near Highway 20, and less than a 10-minute drive to Montréal–Pierre Elliott Trudeau International Airport. 36Lakeshore will also offer beautiful, well-thought-out landscaping and outdoor gardens where residents can sit and enjoy the view along the waterfront.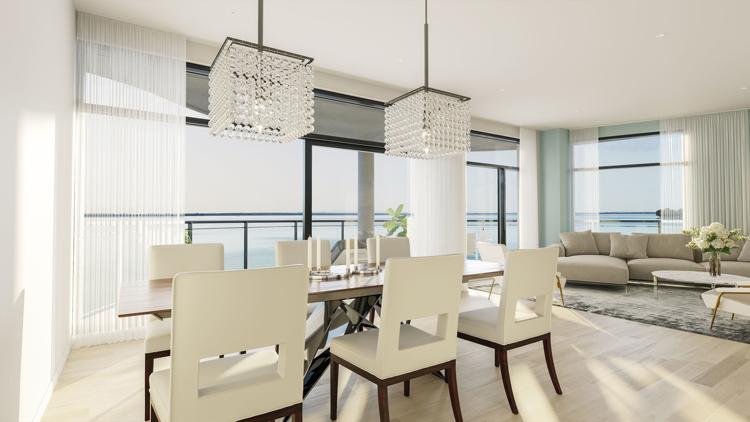 In addition to all it's exterior beauty, 36Lakeshore's indoor amenities make this condo project truly stand out. Residents here can enjoy a long list of additional spaces and services, from the indoor pool to the complete professional gym, a welcoming community room, as well as convenient indoor parking. Visitors will be impressed by the grand entrance upon entering 36Lakeshore, which is outfitted with a stunning fireplace and lots of natural light.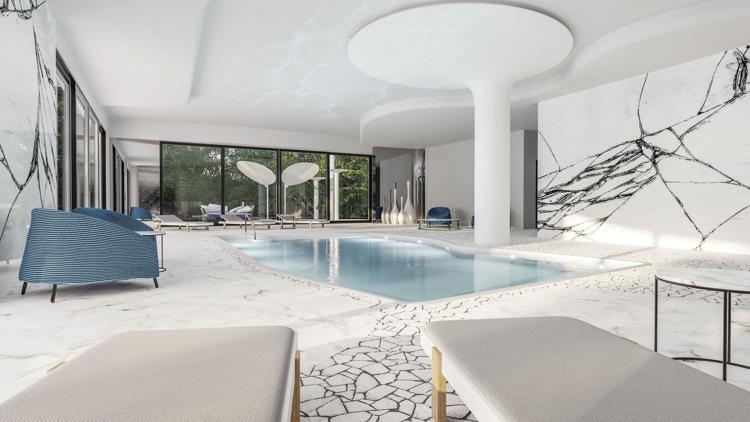 "We are 80 per cent sold and still have some well-positioned units remaining, including penthouses on the corner of the building as well as units that face the front."
Almost all of their current buyers are from the West Island, Caron explained. "These are residents who have been in their homes for many years. They are getting ready to downsize from living in a house and they are moving into our condos."
The builder and promoter of 36Lakeshore is E. Khoury Construction, a company that has been building in Montreal for over 30 years. "They have done everything from detached luxury homes and condos to industrial and commercial work," Caron said, applauding their long-standing and professional reputation. "E. Khoury has a solid presence here in the city, and it is a family business people have grown to trust."
If you'd like more information on 36Lakeshore, or to schedule a time to see their units, call 514-736-8878 or visit www.36lakeshore.ca