There's immense power in paint: not only can it completely transform the look of a space, but it can also infuse it with instant ambiance, serenity, or impact. It is paramount to choose a colour that lends a certain feel and is also safe for you and the environment (you don't want to choose a paint that leaves a major carbon footprint). So, for almost three decades, clients have turned to Micca Paint.
Since 1985, Micca Paint has been a go-to paint destination, with more than 300 products lining their shelves and displays at their 12 locations — eight Montreal stores as well as four more across Quebec and as far as Ottawa/Gatineau. Be sure to check out their store in NDG on St. Jacques, which has been a trusted, reliable business within the community since 1999. Micca Paint also has another 20 companies who are distributors of their line, which is water-based and proudly Quebec-made since 1985. 
While 80 per cent of their paints are purchased for residential and commercial use, 10 per cent is for light industrial coating and another 10 per cent for OEM — paint that is made for specific industries and is sold directly to manufacturers for use on everything from brake pads to tires. 
"We are a family-owned business through and through, and most of the network of our  stores are related to the owners, such as myself," says one of the owners and the Director of Operations, Patrick Rodrigue. 
There are 30 employees who work at the Laval-based head office alone.
One of the unique things about Micca Paint is that their paints are extremely safe. The products not only abide by the strict regulations put forth by the government, but they surpass them in terms of VOCs (Volatile Organic Compounds).
"For example, if they require 200 grams per liter of VOCs, our paints are always way under that," Rodrigue said. "Our paint lines are all very environmentally friendly with low VOCs."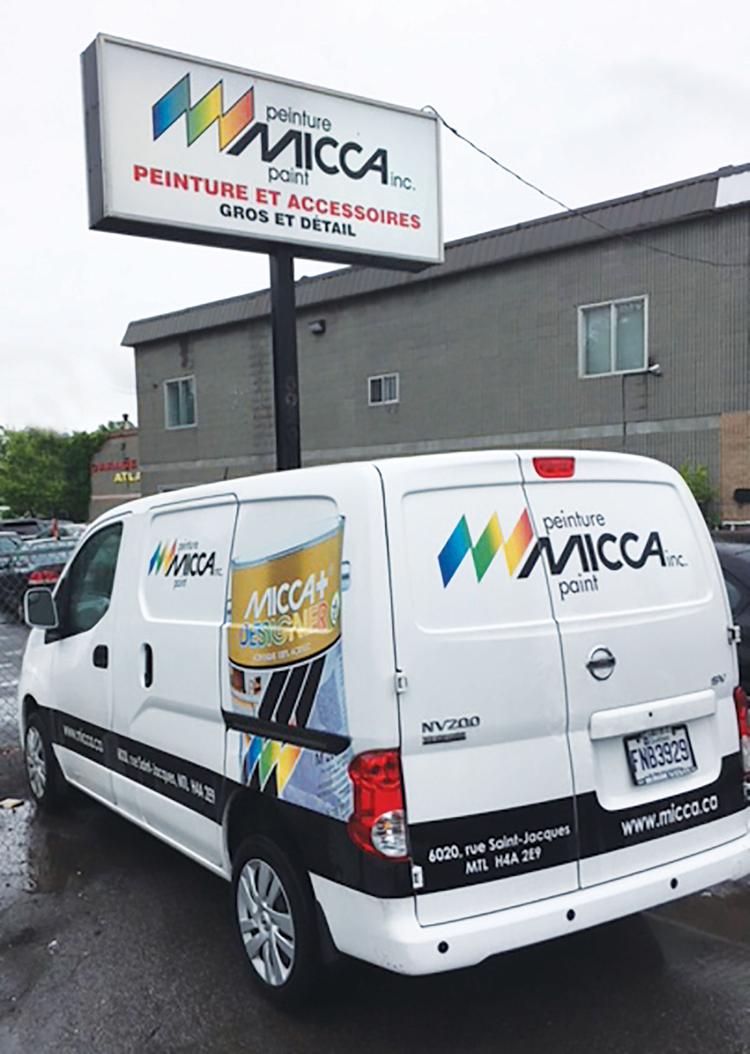 When you walk into a Micca store, you realize it's a convenient one-stop paint shop, in that you can purchase everything that you need for your painting project, from pans and tape to rollers, brushes, and a wide range of specialty items. Their staff is knowledgeable and friendly, and can help you navigate the paint selection process with ease. The company is also very active on social media. Look for them on Facebook, Instagram and Pinterest for décor tips, how-tos and some inspiration, too.
For more information on Micca Paint, including store locations, visit www.micca.ca