A family-owned and operated Canadian company, Organika has been helping people live healthier lives since 1990. Their products are sold locally at Les Marchés TAU health food stores but nationally and globally as well. Organika's vision is to be a natural health guide for consumers, continuously educating and empowering them to make the best choices for their good health and well-being. Forever creating and innovating, Organika has grown from humble beginnings to new heights, with a diverse line of products catering to popular diets and featuring novel ingredients.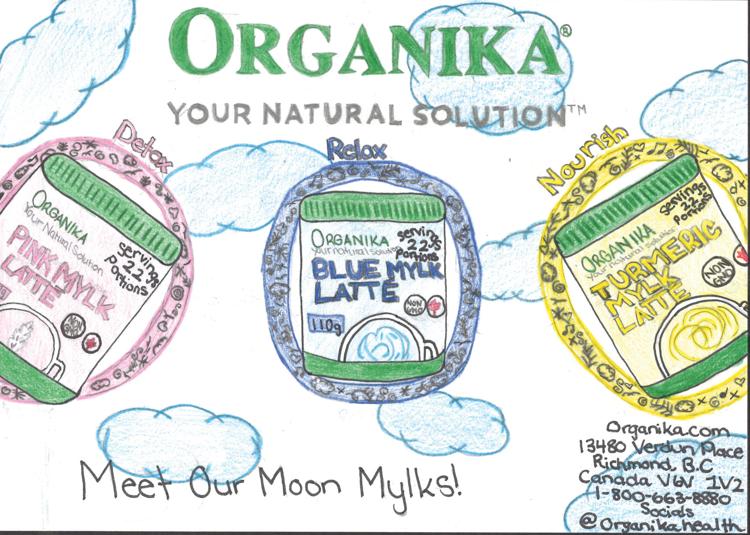 Enhancing life
Among its most popular products, Organika boasts its Enhanced Collagen, the #1 selling collagen powder in Canada. Enhanced Collagen supports the growth and recovery of lean muscle mass in the body while helping with weight management. It also makes building stronger hair, skin, nails, and joints simpler than ever, as it can be easily mixed into coffee, smoothies, baking or cooking.
A focus on innovation
Organika invests many resources into the research and development of new products, allowing for more innovation, creativity and most importantly, easily accessible solutions to the health concerns of consumers.
As a result, Organika is the first Canadian company to launch a Plant-based Collagen Booster using Ginseng and Carrot Peptides, and continues to explore alternative and unfamiliar ingredients, giving consumers more options for healthy living. Other recent ingredient discoveries include Butterfly Pea Flower and Pink Pitaya. First used in Organika's Mylk Lattes, Butterfly Pea Flower and Pink Pitaya are natural ingredients proven to support relaxation and stress release, help lower blood pressure and are high in antioxidants.
Your guide to better health
Not only does Organika rely on innovation and creativity for product development, they encourage consumers to experiment with products in the comfort of their own homes, while sharing their recipes, experiences and new discoveries with their friends and followers on social media. 
For recipes, health tips, and more, check out Organika's social channels, @organikahealth on Facebook and Instagram, or their website www.organika.com. Find an extensive selection of Organika products at any one of TAU's stores, or visit www.marchestau.com