Brothers Jimmy and George Kosmas  along with their partner and childhood friend Peter Tolias decided to open their second Table 51 Restaurant and Bar location in the West End. Following nearly a decade of great success at Carrefour Laval, they determined that the former Restaurant Portovino at Rue des Jockeys was the perfect choice.
"We had a lot of clients from the West End of the city who came to our Laval restaurant regularly," said Jimmy. "Many of them urged us to open a second location closer to them."
The spanking new restaurant can seat 250 people. A seasonal terrace is coming for the spring. The interior design pays homage to the former Blue Bonnets Raceway next door, with large photographs on the wall from the starting gate near the entrance to another showing a horse being walked to the stables. One wall contains a map of the area dating back to 1885. There is an attractive looking bar and six large screen televisions. "We did a total makeover," says Jimmy.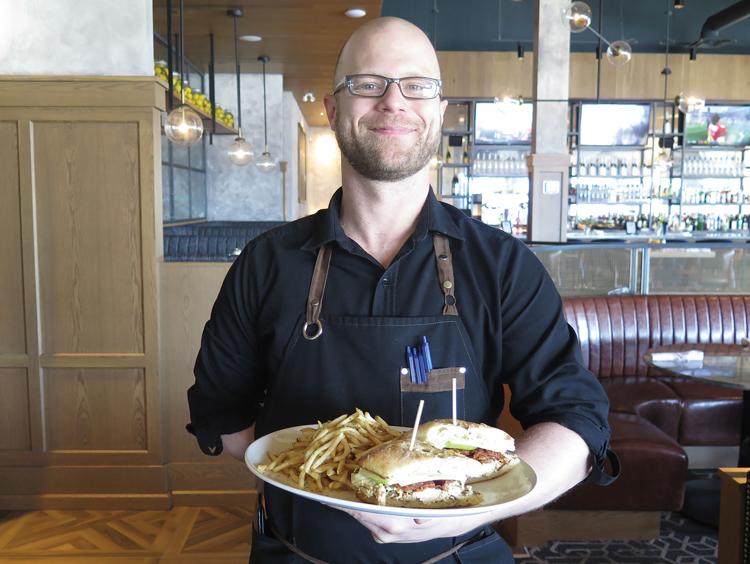 Jimmy describes the Table 51 menu as casual chic North American comfort food.
"It was nine years ago that we were approached to bring a new concept to Carrefour Laval featuring creative plates," he said. "George and I had owned a franchise restaurant in Anjou for 18 years. We were ready for this challenge and we decided to make food fun again. Each table in our previous restaurant was numbered. Table 51 was the table number I sat in everyday for 18 years making future plans - naturally Table 51 was the perfect name for our new creation, says Jimmy. We came up with a menu where everything was created from scratch. The only things we have frozen are the shrimp and the ice cream."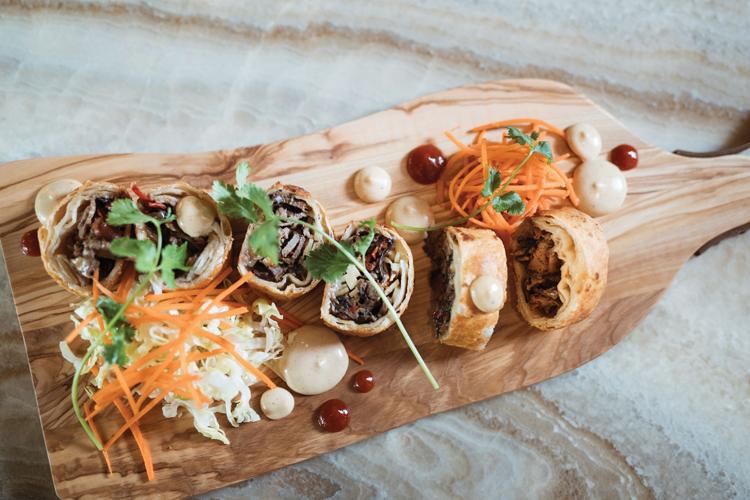 Jimmy says that the new location was an instant success. Nick Strilakos, a veteran in the business, was hired as general manager. Oliver Turgeon is the executive chef and servers like Jean Lapointe, who started in Laval on day one, has brought experience and personality to the new place. Jimmy is especially proud of the menu. Items consist of a different twist on traditional favourites. 
The Club 51, which we tried for instance, is to die for with roasted chicken, smokehouse bacon, tomato confit, green apples, Gruyère and basil mayo served on soft ciabatta bread.
For starters there are items such as signature French-cut jumbo chicken wings, double wrapped lobster tacos, braised beef poutine, salads and soups. The raw bar features beef carpaccio, tuna poke and salmon tartare. There are beef and veggie burgers, a Rubenesque sandwich, a Gucci burger (a ground filet mignon patty), oven roasted chicken, fish of the day, Maryland crab cake, signature braised beef, steak, filet mignon and pasta.
There are plenty of sides, including the very popular kale slaw. And save room for dessert, with the likes of decadent cakes, brownies and an oversized party sundae. Most popular among these dessert choices are the deep fried Oreos - many of the patrons claim this is the reason for their visit. A full bar menu offers five items for $12 and Happy Hour at Table 51 is from 4 to 8 p.m. There are regular lunch specials as well. "We have a passion for great food and great service" added
Jimmy. 
Table 51 Restaurant and Bar is located at 5475 Rue des Jockeys, off Decarie Blvd. It opens at 11 a.m, closing at 10 p.m. Sunday to Tuesday, 11 p.m. Wednesday and Thursday, and midnight Friday and Saturday. For more information call 514-316-5152 or log on to