Part of this issue's them of shop local is also to eat local. Our local restaurants are an important part of our local economy and culture. For my money, the little city by the water that I have called home for the last 20 plus years, has some of the best places not just in the West Island but in the island as a whole. You don't have to go downtown to eat well and have a great time.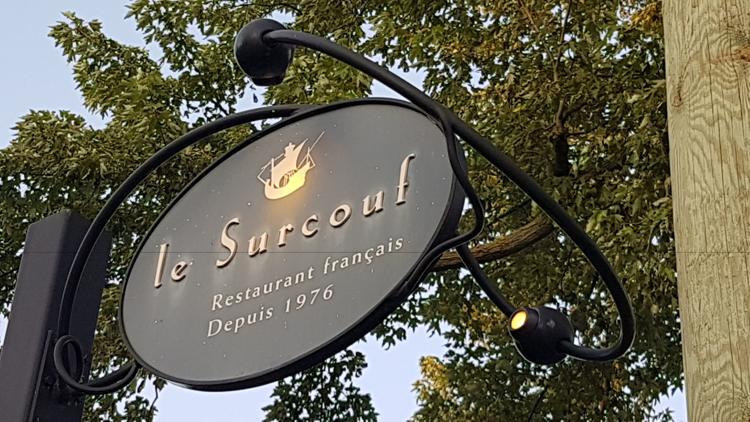 The following places are by no means a comprehensive nor exhaustive list of all of the restaurants, services and activities in Sainte Anne-de-Bellevue as that would take an entire issue of its own. They are simply places I have been to in the past few years or so and are just some of the great establishments and businesses that make our corner of the world so very special.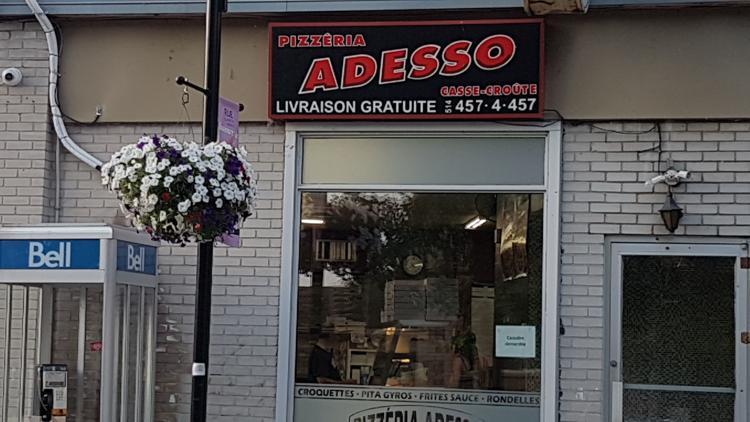 If we start in the eastern part of main street and if some good fast food or pizza is on the menu, stop by Pizza Adesso. A favourite for students and locals alike as they have the best pickup deal on a pie I have ever seen.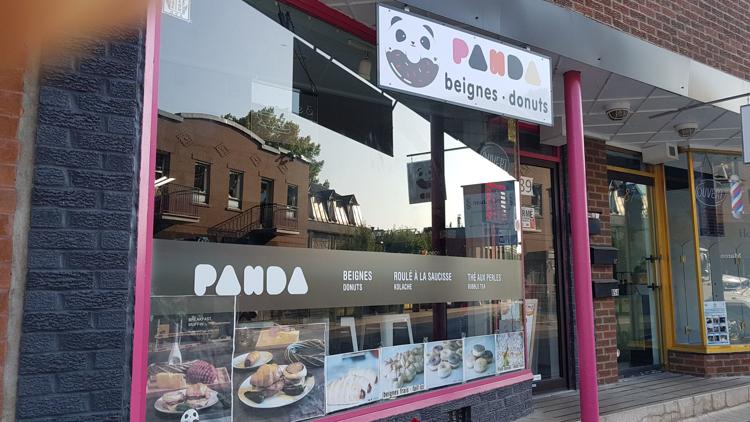 The portions are solid, flavourful and there is something about that sauce. Not fancy but just good. There's something about knowing you are going to have great pizza ready in about 20 minutes that is great when you're feeling a little hungry and the place is often jumping. Adesso feels like that really good secret place that everyone knows about.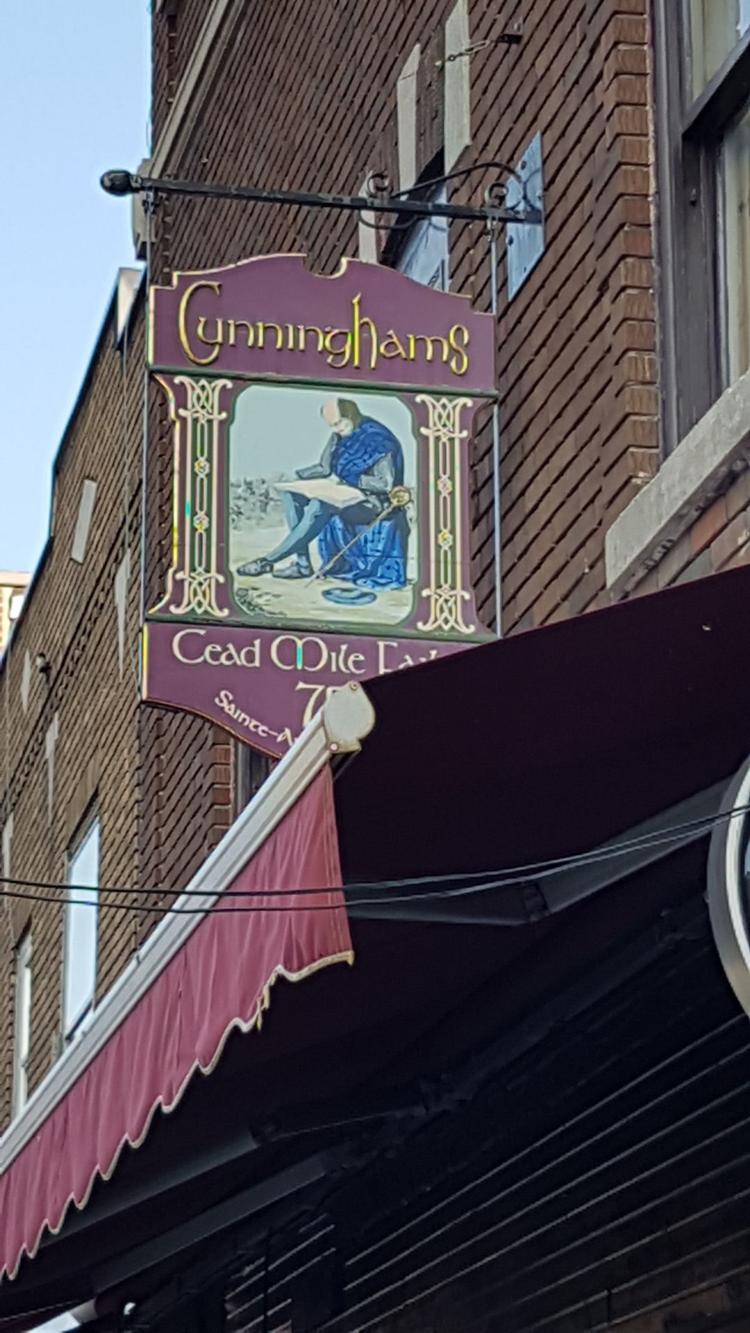 You can often see people walking back with their large or extra large pie and the last time I did it a few weeks back, my neighbour saw me and said "Adesso? Yeah, that is the best deal in town."
Their subs are also tasty but if you need a slice or a whole pie, they are the place. You can find them at 39 Sainte Anne Street and the number is 514.457.4457. They are open every day from 11 a.m.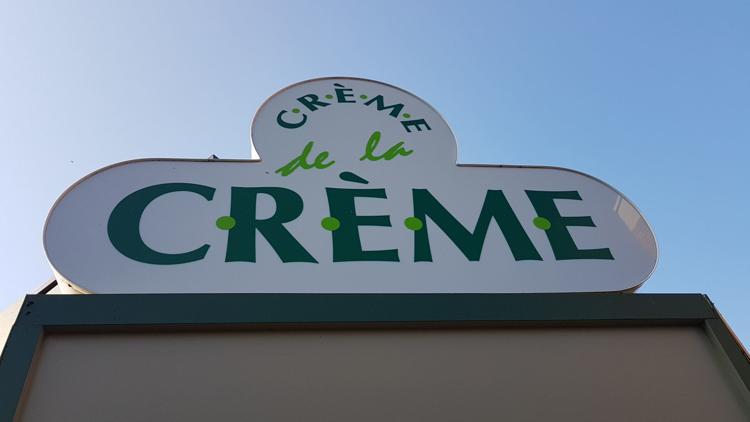 On the same side of the street but a little ways west, you will the very classy and sophisticated Le Surcouf. The French cuisine is absolutely first rate and dining there is the very opposite of a fast food meal. Nothing is rushed and everything done with taste.
The decor is warm and welcoming as is the lighting scheme. The staff are very professional and have forgotten more about fine dining then I'll ever know.
Is an ideal place for a special meal with your loved one or to celebrate a birthday or milestone as well as just a casual date night. We have done both over the years and it is most pleasant to share the experience with out of town guests who have never had the pleasure. The restaurant has been open for more than 40 years which says it all.
Their menu has a great Table d'hôte option but it is their specials that can really surprise and delight. Last time I was there the special was smoked salmon pasta that I had not had, surprise, since I was in Marseilles, the hometown of the owner . As I write this, I remember just how good it was and cannot way to have it there again for my next visit.
Le Surcouf is located at 51 Sainte Anne Street and the number is 514.457.6699.
I would recommend making reservations and allow for about two hours to take it all in. They are closed Mondays and open for lunch and dinner weekdays and dinners weekends
It has been fifteen years and it is as popular as the first week it opened. Cunningham's Pub was the kind of place that as soon as it was around, it became part of the main street like it had been there for ever. It is a great place for us aging rockers who never stop per se but instead of moshing, tend to now stand in the back.
You can hear the band or the sound system fine and still have a conversation with your friends without having to shout.
It has a great welcoming ambiance and you have never tried their wings, put this down and go try them. No worries, we'll wait. Why are they so good is because of attention to the little things. Co-owner Jim Beauchamp toured many pubs around the island, Ontario and in the US to get the right chicken wings and their success speaks for themselves. Every Tuesday is two for one on wings and it could be the dead of winter and real cold outside but folks will line up for these wings as they are truly that good.
There are other classic pub fares dishes available and check out their specials that are always evolving and changing as the pub never sits on its laurels but tries other dishes from time to time which add more flavourful choices.
Besides being a great place to eat and see live music on the weekends, Cunningham's has a history of giving back to the community through a number of charity events and projects that date back to their inception.
You'll find them at 75 Sainte Anne Street and they can be reached at 514.457.0080. they open at 11 a.m. till midnight but open later on Fridays and Saturdays.
If you are looking for a place for homemade sandwiches and desserts than Cafe Twigs would be a sure stop for you. Like Cunningham's, as soon as the place opened, locals flocked there, finding a pleasant atmosphere, awesome owners and just great food and service. They also have some cool specialty items on sale.
For drinks, they make a great Chai Tea and on cold days, they have white hot chocolate which is a trip. It has a great, chilled out vibe that kind of encompasses the city's feel. Bring a friend or two or come alone to an inviting cafe that never fails to please. They are a few steps down from the pub at 85 Sainte Anne Street and can be reached at 514.457.1161. They are open 9 a.m. every day but closed on Tuesdays.
Being Canadian, liking donuts is a given and a newer addition to main street is Panda Donuts at 89 Sainte Anne Street. In the mornings you can sometimes smell them baking and it is a nice odour on a crisp, fall day.
The donuts are made fresh daily and on busy days, they sell out early which is likely enough said on their taste. As they are freshly made, they are meant for sharing and some have fruit filled options which are decadent and simply delicious.
They also serve Bubble Tea and sandwiches and while they are closed Mondays, they open at 9 a.m. till 6 p.m. and 10 on Sundays. They can be reached at 438.722.8855.
A good place for breakfast can be found a little more west heading towards the locks and that is Au Bout de L'Isle aka Chez Lidia and Oscar on129 Sainte Anne Street.
Solid breakfast staples can be found along with my favourite, the lox and bagel combo which for me, is tough to beat. They also have a homemade morning potato dish that is both original and tasty.
Everything is homemade and they serve all three meals as well as having a full on ice cream service centre. The owners are super people and hard workers as they are open every day from 7 a.m. to 9 p.m. the number is 514.457.9372.
Across the street on the boardwalk site is the one of the smallest establishments on the strip but becomes a go to for tourists seeking all things ice cream and that is the Creme de la Glace. It is a small operation but must sell its weigh in ice cream and then some every summer season as it has been around since 1985 and the line ups never stop. It is located at 152 Sainte Anne Street and if the weather is nice, then you will find smiling staff serving cones, floats and even sundaes to a waiting and appreciative crowd. They open at noon till 10 p.m. seven days a week through the summer months.