Located as it is in and around the city's downtown core, Montreal's 'Ville Marie – Sud-Ouest – Ile Des Soeurs' is a local riding that could easily be considered as a template for the social, political and economic diversification that defines the politics of our time. While thousands of men and women work out billion dollar deals in the high-rise office towers in the city's downtown core, 15 of the most vulnerable (read poor) people in the nation have already died in the tiny mid-city park that's only a short walk away from the 'core'.

According to Elections Canada, ten candidates want to represent what has to be one of the most complicated ridings in the nation. Listed in alphabetical order, education specialist Nadia Bourque is the BQ (Bloc Québecois) candidate for the riding that includes a massive residential district in Montreal's thriving Sud-Ouest borough. However, as only 9% of the district's population voted for the BQ during the last election, Yves-François Blanchet's hard-line separatist party must convince at least another 22,000 people to vote for Bourque if she's to find her seat in the nation's Parliament. While Canada's Green Party is presently riding a massive wave of public support throughout the nation, it probably won't help young Liana Cusmano – a writer as well as a poet — get the 24,000 votes she needs to take the Liberal incumbent's place in the House of Commons. As a well-known Conservative with extensive experience in both federal and provincial politics, Michael Forian has been working the riding for months to get ready for the October election.
With only a few more days to go before the election, it remains to be seen if party leader Andrew Scheer and the Conservative Party's business-friendly platform will be enough to convince another 20,000 people to place their 'X' beside Forian's name so that he can join the other Tory winners in the House of Commons. As a popular Projet Montréal councillor in Montreal's Sud-Ouest, Sophie Thiébaut is the New Democratic Party's candidate who will need to add some 13,000 more votes to the NDP's 2015 total if she wants to represent the inner city riding in Canada's federal Parliament. While Jean Langlais represents Maxime Bernier's People's Party of Canada, former city councillor Louise O'Sullivan is an independent candidate as is Marc Patenaude. As a member of the Rhinoceros Party, Tommy Gaudet must convince almost 26,000 people to vote for him if they want him to represent both his party and their interests in the Canadian Parliament.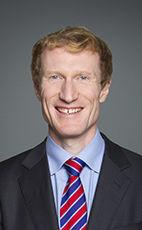 As one of Prime Minister Trudeau's oldest friends, Liberal incumbent Marc Miller was both a former army infantry commander as well as a Montreal lawyer before he decided to join the Trudeau Liberals in time for the 2015 election. Following his election victory (25,679 votes), he became a parliamentary secretary for two important departments (Infrastructure and Communities, followed by Indian Affairs) after which he is now expected to take his place in a Liberal cabinet if Prime Minister Trudeau wins the next election.