We all had a favourite toy store as a child. Remember wandering up and down the aisles and aisles of packaged magic, with hypnotizing displays and almost anything a kid could want? The sad thing is, you'd be hard-pressed to find as many toy stores today. In fact, there are probably only a dozen or so in all of Montreal.
Why? Well, the expansion of big-box department stores didn't help. These retail giants have been increasingly expanding and therefore have remained extremely competitive, allowing them to offer great sales and deals on major brands (things like "price matching" forced large companies to remain accountable for their pricing and therefore subject to adhering to lower price tags). And, while the brick and mortar stores were occupying a huge share of the public's toy purchases, so, too, were online outlets like Amazon. For several years, toy stores were seeing a major decline, and many locally-owned entities were forced to close.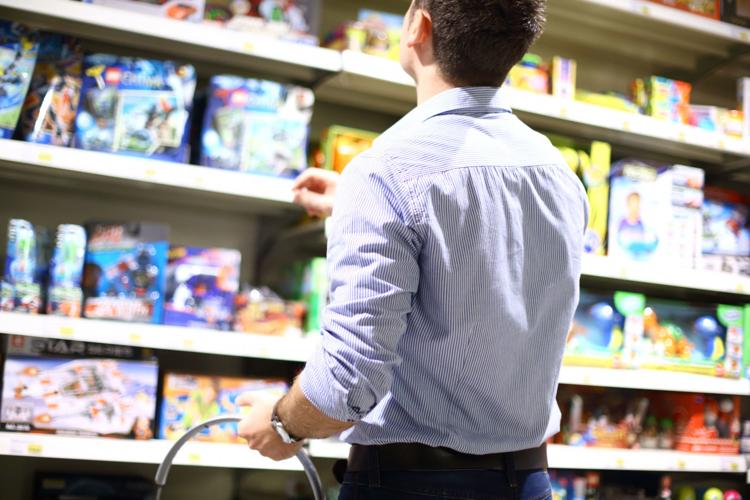 While these individual toy shops couldn't be quite as competitive as the big-box stores, there was one advantage they always had over their gargantuan counterparts: the experience. They can give clients a turnkey solution to their toy-shopping needs from start to finish. Toy stores are owned and employed by veritable experts in the field, meaning they can provide great recommendations as well as first-hand reviews of all their products. They have their finger on the pulse of what's new in the industry, and many toy-specific storefronts will boast exclusive lines on international brands, meaning you'll find things there that you won't find anywhere else.
"Big box stores might offer price, but not the experience and expertise," said Fred Golt, also known as FreddieG in the toy world – he is the owner of Golteez Toys in Quartier Cavendish. "The thing that sets toy stores apart is the service – it's individualized. I was in [a big-box store] yesterday and there was literally nobody around. I was buying a part for my car and the girl I finally found just shrugged when I asked her about the product. That's the upkick with mom-and-pop shops – you might spend one dollar more, but in the end it's worth it."
We decided to scour the island of Montreal and the West Island for toy stores we all know and love. These are strictly toy stores, so we've omitted the comic book and novelty-type shops.
Bagnoles & Bobinette
235 Saint-Paul St. W.
Their philosophy is all about going back to basics. Simple, well-made products line the shelves of this Old Montreal destination, from wood puzzles and building sets to exploration toys, items for newborns, and so much more. They've really tried to move away from the tech-savvy stuff and instead focus on uncomplicated, effective, fun toys kids of all ages will love.
Oink Oink
1343 Greene Ave.
Nestled along Greene Avenue in Westmount, Oink Oink's bright and colourful window has been a staple amongst the high-end shops and restaurants for years. With two floors of delightful toys, games and cool trend-specific novelties, it's a great place to buy a child a gift or spoil your own little one. Don't forget to check out their cozy little library in the back of the store!
Golteez Toys
5800 Cavendish Blvd.
Their slogan is "more than just a toy store," and they don't disappoint. This west-end gem boasts all the latest and greatest, plus they truly make it a one-stop shop by offering extended services such as gift wrapping. Explore their expansive baby department, which includes clothing, swaddle blankets, hooded towels, and more.
Imaginami
1260 Rue Notre Dame
Located in Lachine, Imaginami is a dream come true. They specialize in designing friendly characters and soft items like dolls and stuffed animals for both fun and comfort. Their designs are not only filled with colours but many details that will inspire a child's imagination. Imaginami products are limited edition, as each season has its own collection, so their toys are extra special.
Tour de Jeux/Divertioz
This is your favourite mall toy store, and there are three Tour de Jeux/Divertioz locations across the island at Complexe Desjardins and Eaton Centre, as well as in the West Island at Fairview Pointe-Claire. Games are really their specialty, with a wide range of Canadian-made as well as international titles, but they also carry various toys. Find family and advanced-level games, miniature games, role-playing games, and an assortment of puzzles. Their chess set collections are also very impressive.