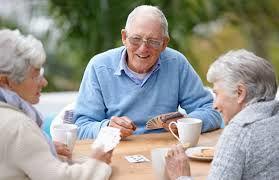 West Island Citizen Advocacy (WICA) will be hosting the Seniors Empowerment Conference on the first day of spring. The day long event will be divided into two main topics: healthcare services and fraud.
The conference's main objective is "to allow seniors to be more proactive and to provide information and resources to empower seniors to be their own advocates and to not be at the mercy of the system," WICA Executive Director Marla Newhook holds The Suburban.
"The conference is there to give them the tools at their fingertips and then to teach the seniors how to use them," said Newhook.
WICA has been part of a pilot project for the last three years through the provincial ministry of families entitled Seniors Liaison that helped service seniors from various cultural and ethnic communities for seniors who need care as their adult children have moved away and they never gained proficiency in either official language of the province.
The conference's goal is to bring clarity to such health issues such as gaining access to home care services, getting health services while living alone as well as tips on transitioning from home to a residence. "We want to teach them that they have the power to stand up for their rights and their health care needs," said Newhook.
For the portion focusing on fraud, there will be a technology expert on hand as well as representatives from the SPVM. Some practical tips will be offered as well as recognizing common cons like the Grandparent Scam where a predator calls a senior, generally seeking out those with some cognitive deficiencies, and claim to be sons, daughters or nephews needing money for a prescient need.
Newhook mentioned a call WICA recently received from a daughter regarding her mother who had a call from unscrupulous sources claiming to be from her bank, seeking sensitive bank and personal information.
"We want to teach them directives like your bank is not going to call you on the phone for that kind of information," said Newhook.
WICA's Senior Empowerment Conference is taking place on Thursday, March 21st from 10 a.m. to 3:30 p.m. with lunch served. To register for the free event, contact Mirella Castrechini at 514.694.5850. The conference is taking place at the Pierrefonds Cultural Center.