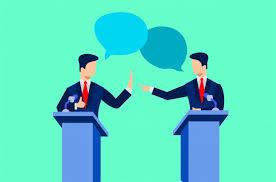 There will be two opportunities for West Island voters to get a chance to hear from the federal candidates coming up in early October with Meet The Candidates events being organized by the Montreal Lakeshore University Women's Club (MLUWC) and the Table de Quartier Sud de l'Ouest-de-l'Île (TQSOI).
The first event is taking place on Monday, October 7th starting at 6:30 p.m. with a meet and greet followed by the political discourse slated for 7 p.m.
"I am proud to be moderating this great event, having presence from every party truly represents every West Islander," said co-moderator Daniel Khoury. "We will be talking about the burning issues so register quickly as places are limited."
The event is taking place at Karnak Shriners, 3350 Sources Boulevard in DDO and while the event is obviously free of charge, interested participants are being asked to register as space is limited. Registration can be done online via https://bit.ly/2lsujUR.
The candidates present will be Lac St. Louis incumbent Francis Scarpaleggia, Pierrefonds-Dollard Conservative candidate Mariam Ishak, Lac St. Louis NDP hopeful Dana Chevalier, Green Party Vaudreuil-Soulanges candidate Cameron Stiff as well as the PPC Party Lac St. Louis candidate Gary Charles.
There will be a range of topics covered including the economy and the recent West Island flooding. West Island Blog founder Rhonda Massad will be moderating along with Khoury.
The next evening, TQSOI is hosting an event from 7 to 9 p.m. at Beaconsfield's Beaurepaire United Church and will again feature candidates from the Lac St. Louis riding where there will be a presentation from the candidates followed by a question and answer section.
"The objective is to put citizens in direct contact with their candidates so as to better inform their voting choices," explained Alena Ziuleva, Executive Director of TQSOI.
"It is part of the TQSOI's non-partisan initiative to communicate information about candidates to electors, as well as to provide candidates with information about the needs and priorities of citizens," Ziuleva noted.