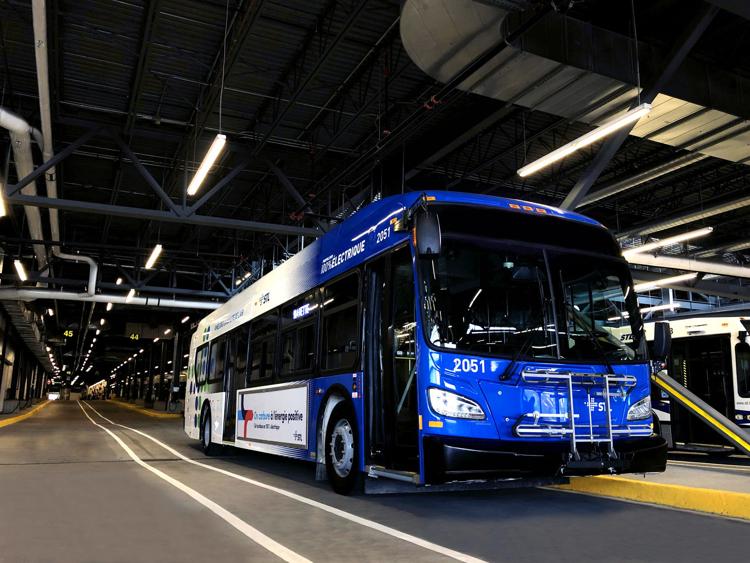 The Société de transport de Laval (STL) is gradually resuming new measures to increase activities with a plan to protect its users and employees in accordance with the recommendations from the CNESST and provincial public health agency.
As the economy gradually reopens, ridership levels are expected to increase in coming weeks, which will further complicate practicing social distancing when using public transit. As of last week, regular bus service during the week has increased to 80 percent of usual service. Although ridership numbers are still well below pre-pandemic levels, increased bus service minimizes overcrowding and fosters social distancing in keeping with the availability of resources.
"We are asking users, businesses and employees to embrace a spirit of solidarity and collective responsibility for the common good," says STL director general Guy Picard. "We must all adapt to this new reality, which we will have to contend with for many months to come. Adhering to the directives and recommendations requires changing how we do things so we may continue providing this essential service."
In addition to maintaining a two-metre protective buffer zone behind the driver, the STL is developing a solution with a physical barrier as a way of further isolating drivers from users.
As per public health recommendations, the STL is strongly urging users to wear face coverings, and along with exo, and regional transit agencies will start distributing reusable face coverings to users. As a reminder, posters are installed on buses and in bus terminals.
Since the pandemic began, the STL has adapted its cleaning procedures and upped its cleaning frequency across its operations, i.e. vehicles, terminals, offices and garage. These exceptional measures will remain in effect for as long as the situation warrants it.
In addition to increasing cleaning operations in the three Laval terminals, the STL has also made benches in waiting areas off limits and will station sanitizer dispensers in waiting areas for users and employee rest areas.
Paratransit service partners Chartrand inc. and Taxi Co-op Laval are employing specific precautionary measures to protect employees and users, including wearing of mask and goggles or visor by drivers; sanitizers for users before boarding; cleaning of minibuses and taxis between trips; thorough disinfection of minibuses daily; limit of 2 users per minibus / 1 per taxi (backseat only); and some taxis outfitted with plexiglass barrier separating the front and back of the vehicle.
Certain extra measures are also being evaluated, such as posting the number of riders on buses, to help users plan their commutes.
Businesses are also encouraged to continue opting for tele-work arrangements and rescheduling shifts to avoid overcrowding buses during peak hours. Similarly, the STL is asking users to avoid commuting during peak hours when possible. Laval residents are also being encouraged to avail themselves of mobility alternatives at their disposal: biking, electric BIXIs, carpooling with people living together, etc.