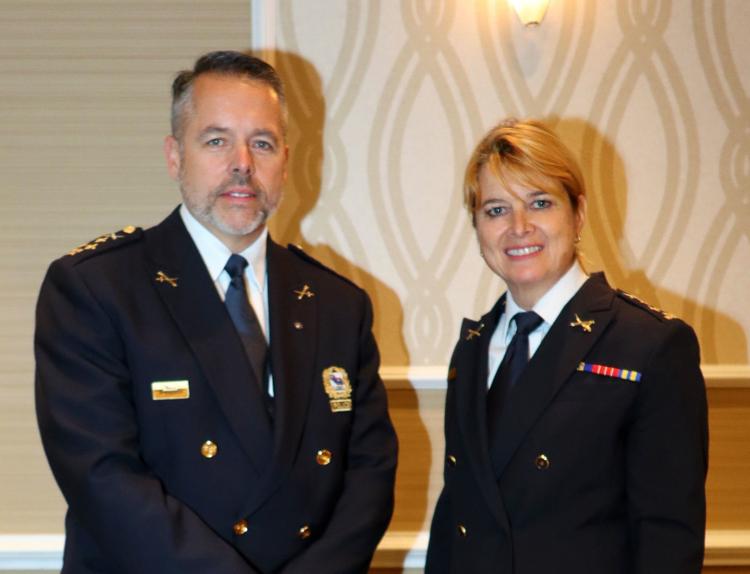 Self-driving vehicles and legal marijuana will soon pose big challenges to highway safety and law enforcement, warned Association of Quebec Police Chiefs (AQCP) president Helen Dion.
"We will have to adapt," she told The Suburban, June 1, at the close of four-days of deliberation in Laval last week attended by some 250 senior stakeholders, including 31 of the province's municipal and native police chiefs, federal and provincial law police forces as well as Canadian National and Canadian Pacific rail police and the Quebec government auto insurance agency (SAAQ).
Detection to lag laws
Police chiefs have already begun train their staff to enforce norms in draft legislation that hasn't yet been passed and could change before it becomes law. They also lack detection equipment to test for the psychoactive ingredient in cannabis: tetrahydrocannabinol (THC).
"We don't yet have an means like alcohol detectors right now that can detect [impairment] other than human observation. Ultimately, we can conduct urine tests, but that entails a very significant investment of time and resources and takes police officers off the road who could otherwise be conducting other prevention activities."
Crashes set to spike
"It's a profound transformation of our operational procedures," underscored Laval Police chief Pierre Brochet, who hosted this year's confab in Laval. "We have a lot on our plate and it's coming very soon. Studies elsewhere report an increase in collisions following legalization or decriminalization."
"Our colleagues like in Colorado went through that experience several years ago," Dion agreed. "There are already drug-impaired drivers here. But once it's legalized and minimum THC standards set, we need to be in a position to detect it. Our priority is to equip our police officers with the tools."
Quebec's zero-tolerance policy ought to help, she added, though it remains to be seen how that norm will stand up in cases such as second-hand smoke, once the coming laws goes before the courts.
"Whenever there's a new law, we can expect some court challenges," she said.
Computer-controlled cars
Likewise, Ottawa has yet to enact laws to guide police who will have to intervene in cases like ones which could entail loss of life caused by self-driving cars.
"Who will be responsible?" Dion asked. "There's still no legal framework for enforcement. Canada has to legislate and the provincial highway code will also have to be looked at."
"How do you hold someone responsible when it is a machine, a computer, that's driving the vehicle?" Brochet added. "It's an unusual occurrence, but it nonetheless represents a revolution."
"Highway safety is the number one public safety concern for 80 percent of Quebecers, including here in Laval," he concluded, "ahead of organized crime, theft and so forth. It has improved dramatically during the past four decades, with road deaths dropping from about 1,700 to 350 during that period. Still, one death is one too many. All police forces in Quebec and the SAAQ are working to reduce that number even further."