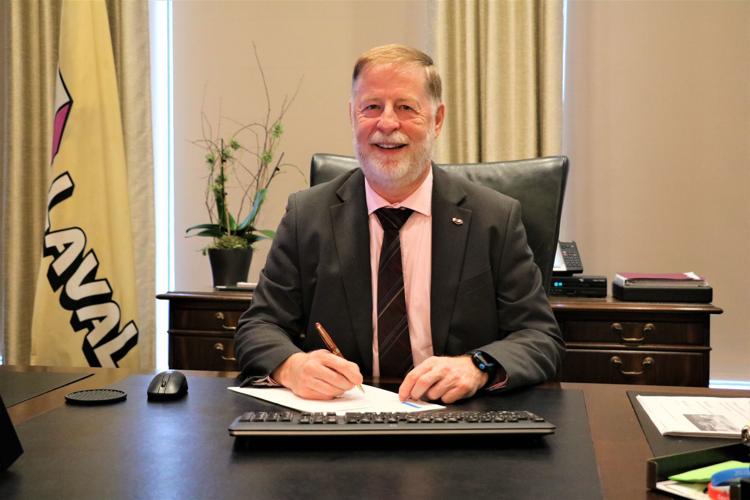 With this issue The Suburban Laval Edition returns with a renewed and rejuvenated format. In that spirit we thought it appropriate to look back on the record of Mayor Marc Demers, who has come to define the post-Vaillancourt era in Quebec's third — largest city. It's own renewal.
Perhaps Demers most important accomplishment has been to restore public trust in the city's governance. Not merely through promises but through the realization of concrete policies.
Indeed, it is not too much of a stretch to state that precisely because of his successes, the political infighting of earlier this year petered out and is mostly forgotten. One explanation may very well be that the chicanery was driven by egos not by issues.
Coming out of the Vaillancourt revelations and trusteeship, Lavallois were understandably looking for the slightest evidence of improprieties in the civic administration. Through six years in office there has not even been a hint of that with this Mayor. First elected in 2013 and re-elected in 2017, he has built an even stronger political formation at City Hall.
Mayor Demers has pursued with singular determination the successful creation of a vibrant downtown core. He has helped realize one with all the infrastructure, diversity of commerce and leisure, and all the necessary development to make vibrant urban spaces a reality. A reality that is also in proximity to improved transit as well as commercial, cultural and institutional destinations.
All this required expenditures. The Demers administration's fiscal probity — in the midst of expansion — still managed to give Laval a higher credit rating than Montreal's. And he has used that credit for importance support of biotech companies making Laval a crucial hub for them.
The Demers administration also helped residents get to know their city better. And it became a city that has become more accessible. This administration has introduced interactive maps, tours, and weekly look backs at Sainte-Rose and other districts storied early days photos and texts.
Wherever you stand on transit issues — whether you're a motorist, cyclist, pedestrian, commuter of any kind — the advent of payment technology on buses, syncronisation of traffic lights, electrification of the bus fleet, free shuttles, bike lanes, the arrival of Bixi, subsidies for electric vehicles, free transport for seniors, discounts for students and more, makes clear that Laval is taking a near national leading role in urban mobility. And if this list seems like a lot it is because it is. There has been and probably will continue to be some opposition and even missteps as with the ill-fated blue and white curb stripes to slow traffic around schools. But this is part of a normal learning curve. The overall successes put's Laval in the front ranks.
Demers also made the permits application process for developers and entrepreneurs simpler and more streamlined. He has vastly overhauled it for the better, making it easier for small Nd mid-sized business. He has also added a host of municipal resources to help businesspeople kickstart their projects, from consultations to tax breaks and more. This has been a crucial part of revving up the Laval renaissance.
Through all this, this administration has continued a commitment to acquire land for preservation and protection, while boosting the tree canopy of Ile Jésus. And
it's newly unveiled agricultural consolidation plan will be Laval's first measured and coherent policy to fully and responsibly exploit and husband the considerable agricultural prowess of Quebec's third largest city.
This is quite a "bilan" for a reinvigorated city. A city that is one of Canada's four or five fastest growing. A city that has successfully absorbed new immigrants whose arrivals have increased 122% during the Demers era. Under Marc Demers, Laval is not only a regional leader but a national one as well.