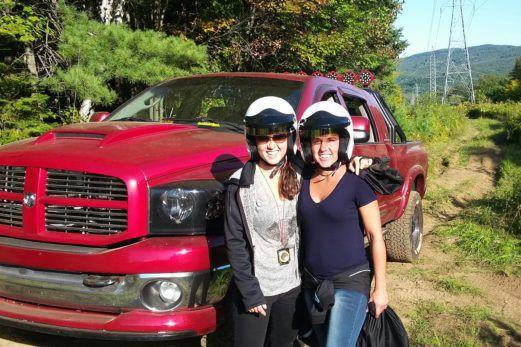 Last year at this time, childhood friends Tanya Purcell St-Michel and Kirkland resident Emilie St-Laurent decided they would take part in a charity rally race that will see the two braving the desert in Morocco in a 4 x4 next October.
"Tanya had the reason to take part and I like to challenge myself but the humanitarian aspect of the trip was the main factor," St-Laurent told The Suburban.
The two will be taking part in the Cap Fémina adventure, an event only for women that includes a racing aspect with pairs taking on various courses using their orienteering skills in the rally race format.
In the race, there is no GPS allowed. "We will trek through various stages of track and sand dunes in the dessert, with only the help of a compass and a road book to guide them," said St. Laurent. "Daily qualifying is based on the ability to navigate the desert while achieving daily mileage goals."
The humanitarian component takes place at the end if each day's race, the event runs from October 3rd to the 15th. "We will have the opportunity to meet local people, immerse ourselves in their culture and hand them over several commodities," said St. Laurent. "In addition, we will have the opportunity to help in the reconstruction of a school, leaving a lasting mark of our passage and giving back where it is needed most."
The childhood pals want to raise $18,500 for two local charities as well.
Despite having no rally experience, Purcell St-Michel and St. Laurent have been taking seminars on driving off road as well as "learning how to orientate with a compass because speed is not a factor in the race but rather precision," said St. Laurent.
The local charities that St. Laurent and Purcell St. Michel are supporting are Les Oeuvres Léger Feed A Child Program and the Crohn's Disease Foundation. To find out more about these charities, go online at www.leger.org/actions-au-quebec/feed-a-child and www.crohnsandcolitis.ca.
The two friends' adventures can be followed via Facebook at https://www.facebook.com/team381/?ref=bookmarks