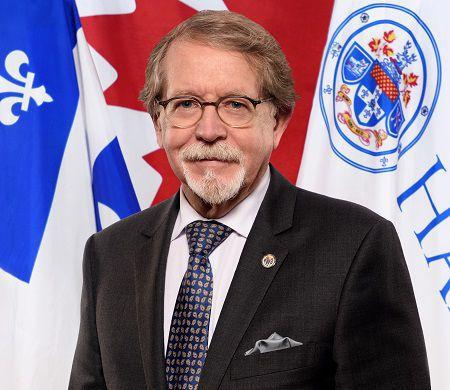 A demolition committee meeting at Hampstead council 6:30 p.m. tonight, July 3, is expected to attract numerous tenants from affordable apartment buildings on Côte St. Luc Road which are proposed to be demolished.
The developers involved plan to replace the two neighbouring 12-unit buildings with one nine-storey building containing 90 units.
Residents who would have to move if the project is approved are objecting. Building tenant Sharon Hyman wrote that she and her neighbours received a notice about the proposed demolition "out of nowhere.
"I found that there is a Régie du logement law against evicting anyone, for any reason, over the age of 70 who has lived in an apartment building for over 10 years and is low-income," she wrote. "There are several people who fit that description in my building, including one lovely couple in their near-80s who have lived here for 45 years. I will fight for them, and anyone else not as fortunate as I am in life."
Hyman was referring to the following Rental Board provision: "The owner-lessor may not repossess a dwelling if the lessee, or the lessee's spouse, is 70 years of age or over, has occupied the dwelling for at least 10 years and has income equal to or less than the maximum threshold to qualify for a dwelling in low-rental housing."
Hyman added that others are affected as well, including families with schoolchildren.
"I spent the afternoon speaking to my neighbours, trying to comfort people," she wrote. "There are children upset, people in tears, older tenants panicking, and one neighbour who uses a wheelchair explaining that it takes a year and a half to find adapted housing.... There is no concern expressed by anyone involved with the project for any of the hundreds of people whose lives have been turned upside down.... Shame on the landlords and politicians." (One resident in a wheelchair, Marie Pontini, was shown on CBC News struggling to climb the stairs of town hall on Queen Mary Road to register her objection to the demolition proposal.)
We contacted Mayor William Steinberg, who responded to several questions, the first in response to Hyman's post that while the Mayor is strongly concerned about Quebec's multi-cultural community through his strong opposition to Bill 21, the religious clothing law, the tenants in the Côte St. Luc Road buildings are themselves diverse and multi-cultural.
"If our Mayor truly cares about diversity, he should care about the disruption of a decades-old community," Hyman wrote."
Steinberg responded that he does care about diversity, "which is why I have taken a strong stand against Bill 21."
"However, that does not mean we should freeze all development on Côte St. Luc Road," he added. "The buildings are almost all very old and many are in poor shape. Area residents can have the opportunity to object to the project, first via a petition, then a register and a possible referendum that could halt everything.
"The request for a register can only start after a consultation meeting scheduled for July 15," Steinberg told The Suburban. "If there is a register, all who are eligible to vote can sign the register. Approximately 10 percent of the eligible voters need to sign the register to trigger a referendum. Everyone in the zone where enough people signed can vote in the referendum." joel@thesuburban.com