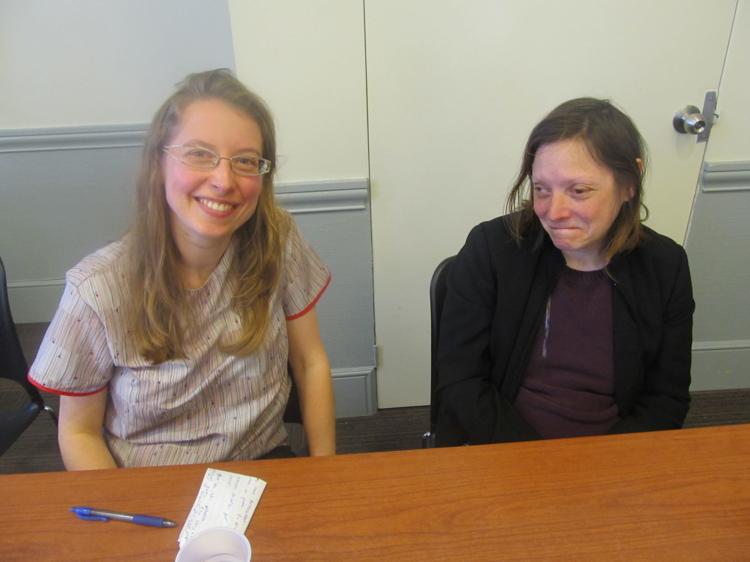 Faced with a growing shortage of decent palliative care throughout the province, several doctors believe that patients are often encouraged to consider medically assisted suicide as an acceptable choice instead of seeking the decent palliative care they will need until the end of their lives.
"Our patients are facing a burden, a lot of financial stress and a lack of personal autonomy, " said Montreal's Dr. Paul Saba. "So we should do what we can to provide them with the care and support they need to help them live instead of the medical care they need to die."
As a family physician who also happens to be the head of the city's 'Physicians' Coalition for Social Justice', Dr. Saba went on to say that that the laws that govern a patient's right to die "...are not being respected, and until that's done, the law needs to be stopped or (at least) suspended."
According to Saba and several other doctors who were present at last week's press conference, the government's inability to provide sufficient funds for palliative care is forcing (at least) some patients to consider seeking medical help to end their lives. Since Québec's Medical Aid in Dying law came into effect in 2016, Dr. Saba told The Suburban that doctors and workers have already noticed that access to palliative care has been reduced while a mounting number of patients request medical assistance to help end their lives
According to Dr. Laurence Normand – Rivest, every suicide is a tragedy, especially as she believes that it reflects the zero-sum society by which the needs of a rapidly aging population comes up short against the bottom-line thinking that defines the budgets that define the delivery of efficient health care in Québec. As it only costs the province $10 per shot to end someone's life, Dr. Normand — Rivest believes that medically – supervised euthanasia will become the standard option compared to what it will cost to provide patients with the long-term – and possibly expensive – palliative care they will need during the final days of their lives.
For others, including Lisa D'Amico, Québec's 'end of life' law has added another dimension to a life that's already defined by a daily grind that includes equal measures of agony and petty aggravation. Born with cerebral palsy, D'Amico's short but forthright testimony described a life that's been reduced to little more than a stark choice between endless rounds of brain-numbing medication and the appeal of a single needle that's bound to put an end to everything.
"I don't have access to any kind of physiotherapy or hydrotherapy to handle the pain," she said. "All I've got is the choice between more pills, and a needle that will put a definite end to everything."