Hockey 911, a major fundraising evening put on last week by the Montreal General Hospital Foundation, attracted 450 people to the snazzy 1909 Taverne Moderne next to the Bell Centre. The unique format of storytelling followed the same path as a hockey game, which included a warm-up, three periods, intermissions and an overtime. The dynamic Michel Lacroix served as PA announcer and entertainer Gregory Charles did a standout job with the interviews.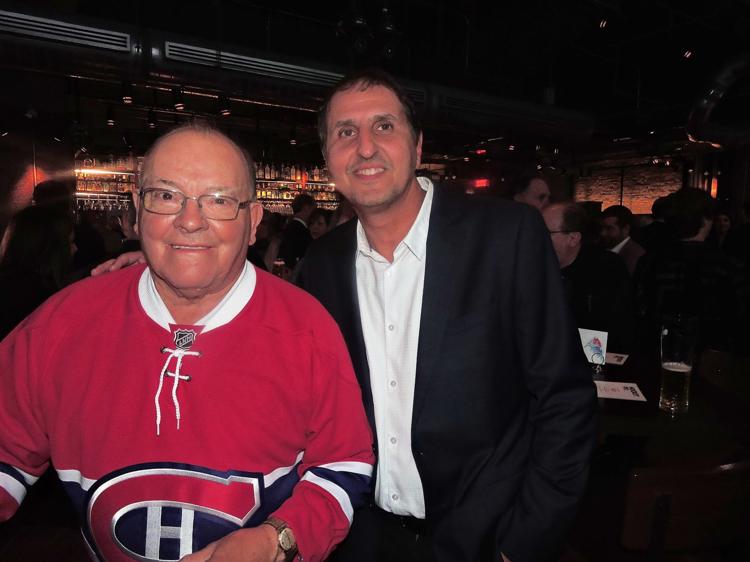 Canadiens hockey greats Bob Gainey, Chris Nilan, Trent McCleary, Serge Savard, Scotty Bowman and Yvan Cournoyer joined legendary Habs physician Dr. David Mulder and former team physician Dr. Eric Lenzner on stage to reminisce on memorable moments, some tragic and some humorous, of the long-standing relationship between the Habs and the hospital. The evening also served as a tribute to the late Dr. Douglas Kinnear, who tended to the team's medical needs through 12 Stanley Cup victories. The stories told at this event were quite simply fascinating, just about guaranteeing a sequel for 2020. McCleary shared the moment Dr. Mulder saved his life after he got hit in the throat by a puck.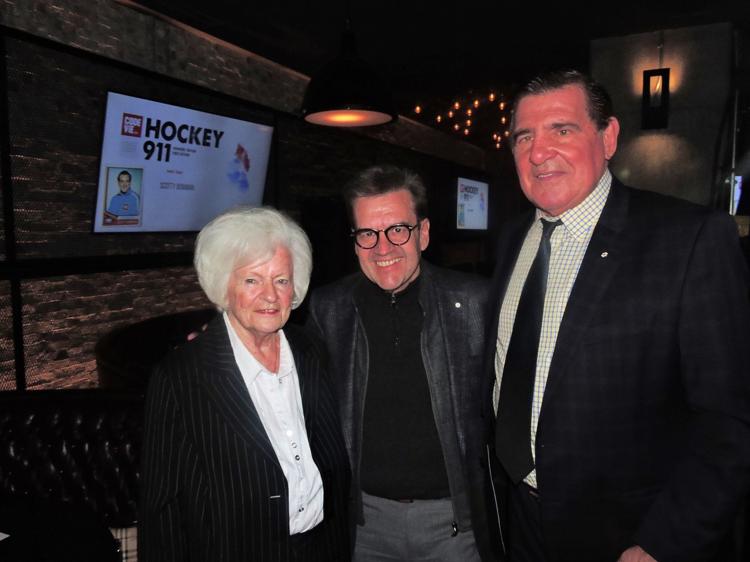 Dr. Mulder served as the evening's co-chair with Andrew Molson and Francois-Xavier Seigneur and an organizing Committee of Charles, Dr. Gregory Berry, Dr. Dan Deckelbaum and Dr. Tarek Razek. They were serving up Bell Centre hot dogs, burgers, poutine and chicken wings before and during the event, complete with an open bar. Charles kept the crowd respectfully quiet, with the intermissions opening the door for banter. Spotted among the crowd was former Montreal Mayor Denis Coderre, Senator Tony Loffreda, Dr. Mitchell Bernstein, ICRF President Jeffrey Bernstein, Habs owner Geoff Molson, ALDO Group COO Matthew L. Marchand, CHOM"s Terry DiMonte and his wife, Bell Media promotions guru Jessica Dionne and MUHC GI Chief Dr. Alain Bitton.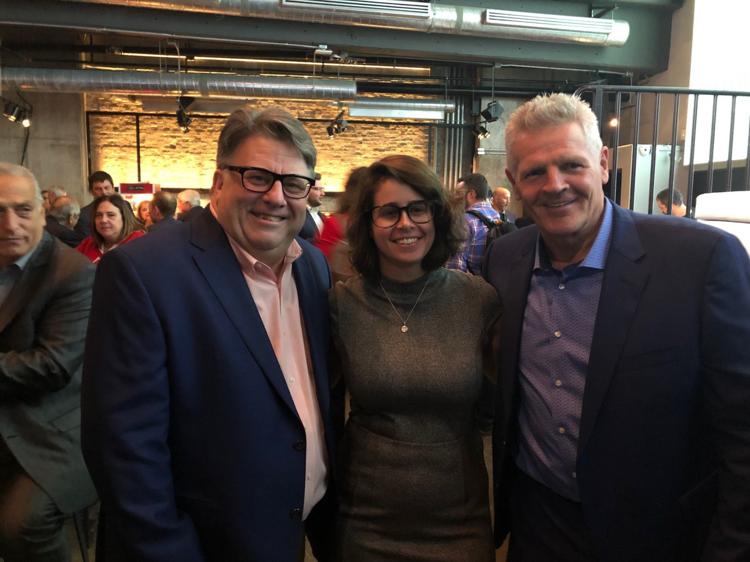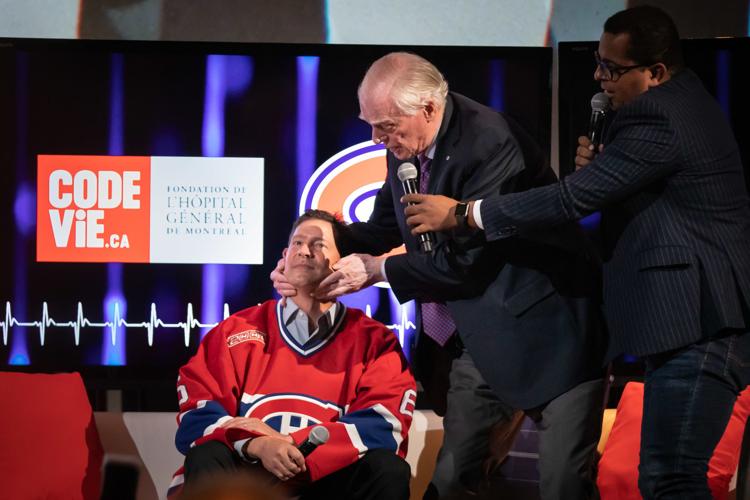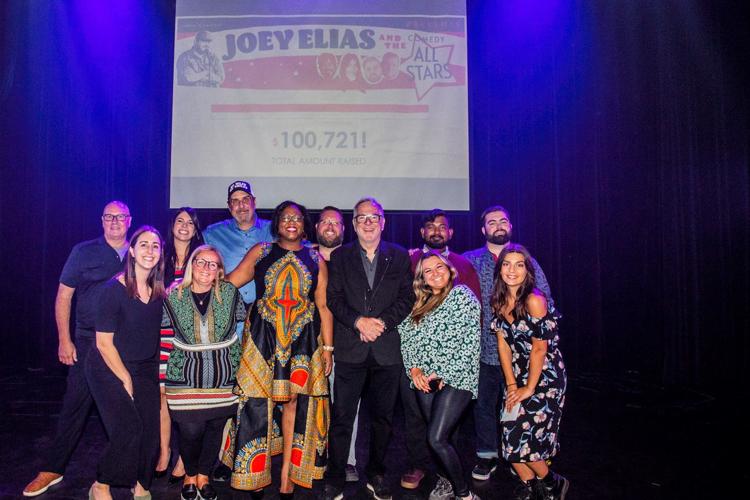 ON YOUR OWN: For the eighth year running, Media Experts presented Joey Elias and the Comedy All-Stars: An Evening of Hilarity in Support of On Our Own (O3), rallying the media, advertising, and tech worlds, and supporters together under one roof to raise $ 100,800 for this organization that positively impacts the lives of young women and their families in Montreal. This brought the grand total of donations raised to date for this non-profit to over $ 612,600. offer parents critical advice and resources needed to attain stability in the workforce.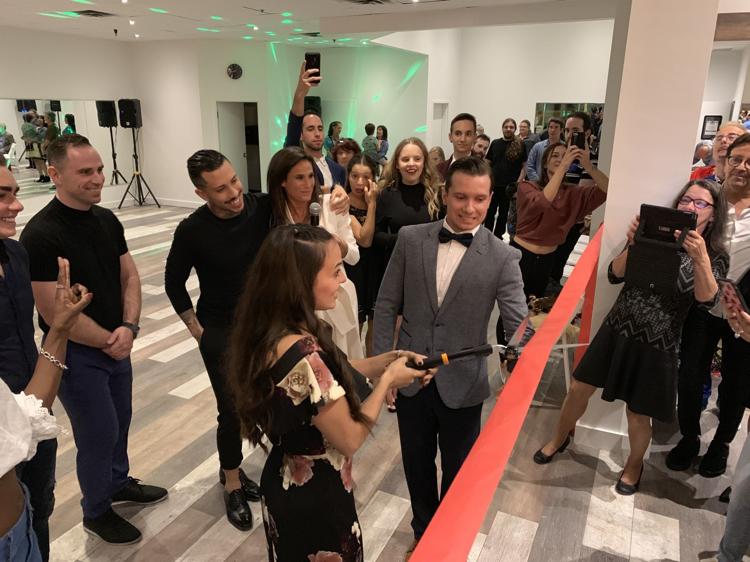 BALLROOM GALA: Juste Danse has taken another step in the right direction. After seven years of growing an urban dance studio specializing in children's competitive hip hop and contemporary, they held a gala opening recently for a new Danse Ballroom on de la Savane. Owner Allyson Kassie teamed up with champion dancers Vincent Corriveau and Bianca Champagne, best known from the TV show Revolution. They cut the ribbon in front of 200 guests.