Following a summer of golf tournaments, the true Society season got underway last week as Maria and Vince Guzzo hosted the 12th edition of La Notte in Bianco at their extraordinary Terrebonne estate.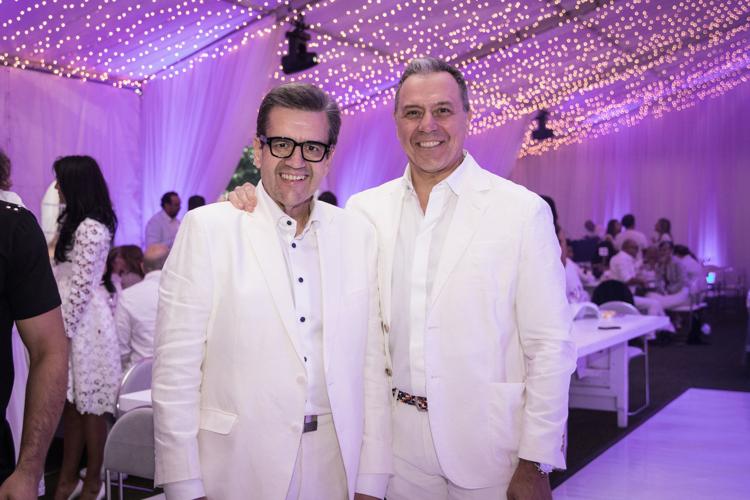 More than $250,000 was raised to benefit the Jewish General Hospital, The Shriners Hospital and Youth Mental Health (Literacy for Dyslexia). Robert Dumas, president and CEO of Sun Life Financial Quebec, was the honouree. The 350 guests gathered for cocktails on the sprawling Guzzo grounds. It rained heavily that day, but stopped just in time for the big show. "My nickname is Mr. Sunshine and our guest of honour is from Sun Life," Vince told me, "so how could it rain on our parade?"
Guests moved into a giant tent for a full course dinner, dancing to the tunes of The Showmen and a surprise live appearance by American pop singer Crystal Waters known for such hits as Gypsy Woman, Pure Love and Relax.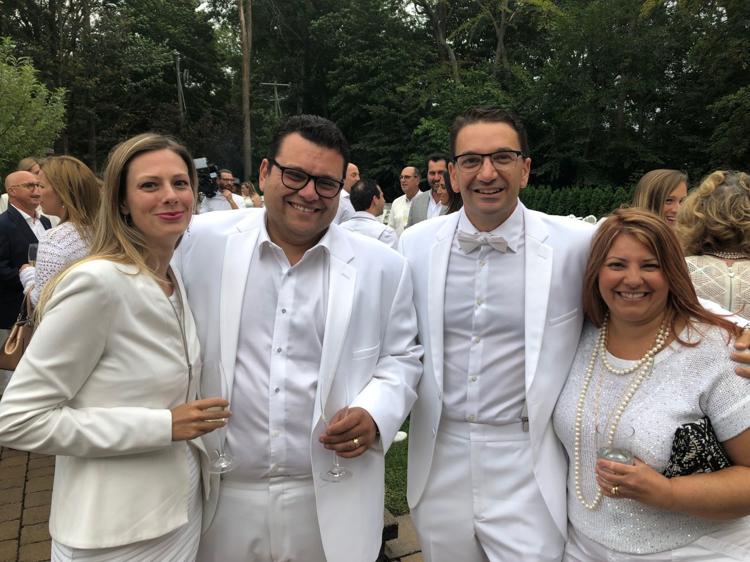 Dumas told me he met Vince Guzzo for the first time six months ago. "He invited me for dinner, introduced himself and at the end of the night asked me to be the honouree," he said. "I was more than happy to support such a worthy cause."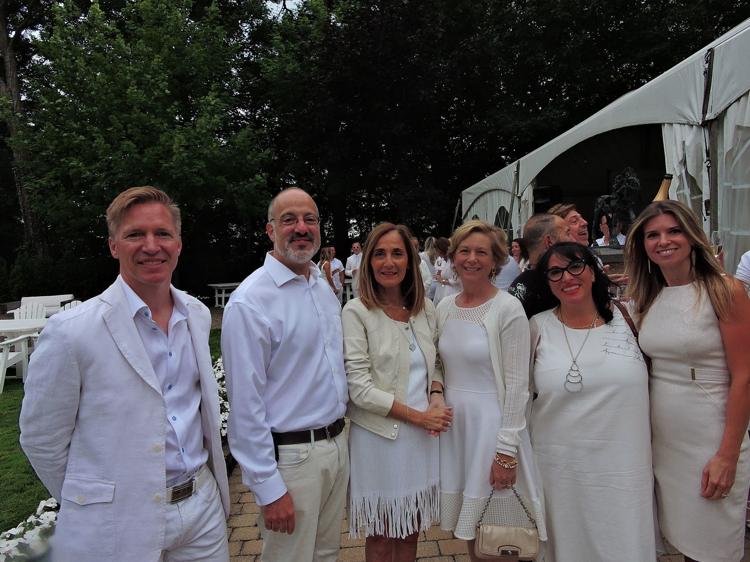 Among the notables, all dressed in white was former Montreal Mayor, the ever so slim Denis Coderre; Dr. Karl Looper, his wife Lisa Hallman, Bram Freedman, Betty Elkaim, Adriana DiPardo and Victoria Salvador from the Jewish General Hospital Foundation; Guzzo executive James Dambreville and his wife Karine Gingras; Conservative candidate for St. Léonard –St. Michel Ilario Maiolo and his wife Josie; actress Julie du Page; Union Lighting chief Bram Naimer and wife Joanna; Ken and Marcy Scott, the latter from Logical Letters and the grateful recipient of the Literacy for Dyslexia gift; master public relations guru Jonathan Goldbloom; and Dollard des Ormeaux City Councillor Valerie Assouline.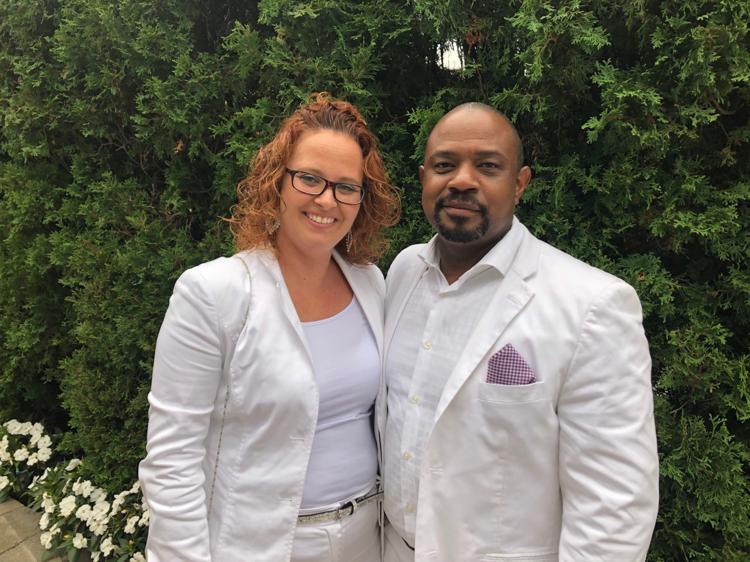 Maria Guzzo serves as vice-president and head of charitable donations for Cinemas Guzzo. She is pursuing a Doctorate in Psychiatry, specializing in youth mental health at McGill University. Vince runs the cinema operation, a real estate division and stars on CBC's Dragon's Den.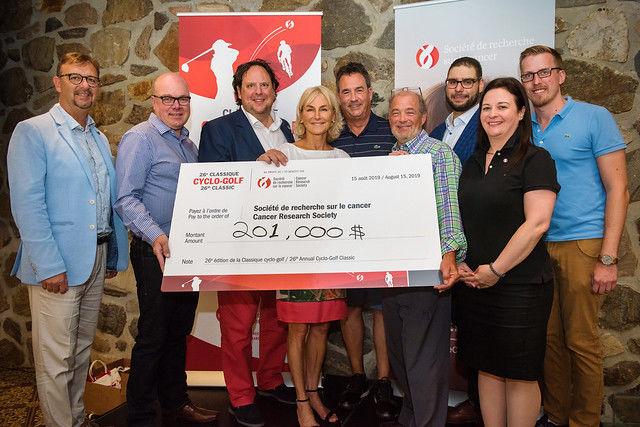 CANCER RESEARCH CYCLO GOLF: A total of $201,000 was raised for the 26th edition of the Cancer Research Society Cyclo-Golf Classic recently to support the most promising cancer research projects in Canada. More than 150 people gathered at the Elm Ridge Golf Club for this 26th edition, to show their support to cancer research.