The MADA Community Centre recently held its annual gala at Le Windsor Ballrooms, recognizing the pillars of the organization after 25 years of service to Montreal's Jewish community. Over 400 people, including family, friends and supporters of the 10 honoree families, attended the event. Guests enjoyed sumptuous cocktails, an open bar, a sit-down dinner, and an artistic display of MADA's food services and were entertained by the featured master mentalist, "Coby" the magician. An enlightening video about MADA's history and personal testimonies of the dedicated honoree families was shown to the guests.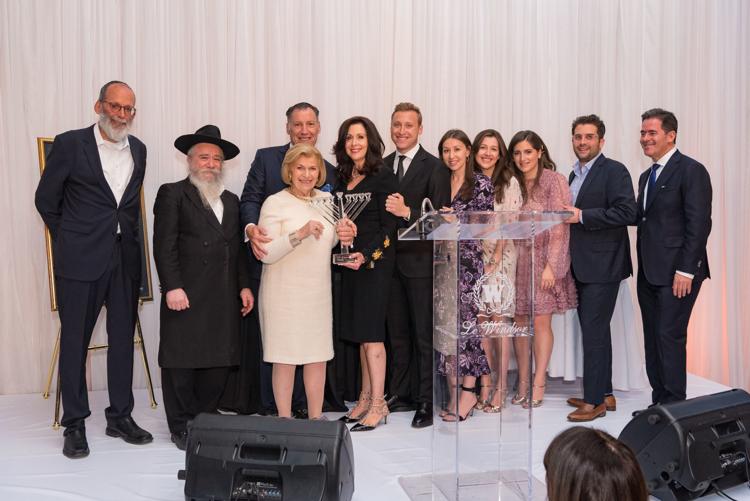 Tributes and awards were presented with personalized crystal menorahs to the 10 couples:Helen & Stanley Cons; Debbie & Robert Cutler; Karen & Murray Dalfen; Ethel & Morty Fruchter; Brenda & Samuel Gewurz; Saryl & Stephen Gross; Andy & the late Carole Harper; Gloria & Marc Kakon; Renee & Martin Lieberman and Karen & David Merovitz. MADA's goal was succinctly expressed by Sam Gewurz who remarked: "I love the vision, energy and optimism to feed all the hungry in Montreal!" Barry Pascal, the event's master of ceremonies, summed it up: "The less fortunate all have a home at MADA!"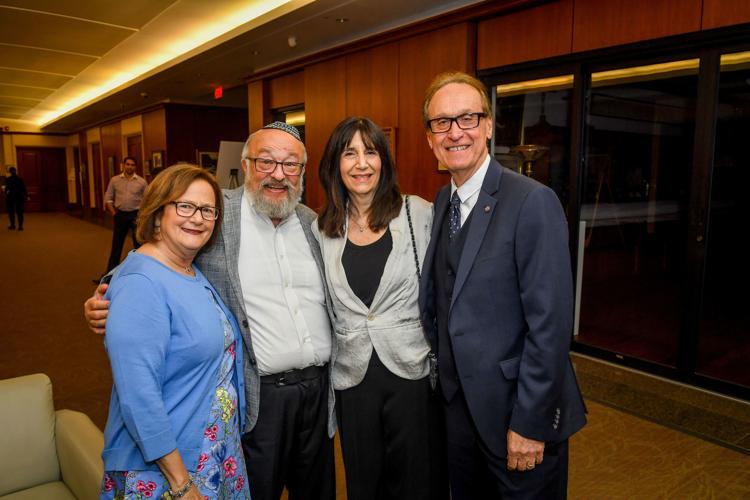 AKIVA GALA: Akiva School in Westmount recently held its 50th anniversary gala as part of an evening of laughter and memories. The Late Night with Akiva School Show host, Head of School, Rabbi Eric Grossman, was joined by a number of guest speakers: his predecessor Cooki Levy, beloved phys ed teacher of 40 years Nick Papanicolpoulos, alumnus Carrie Goldstein Mazoff and Joel Segal, past parent and Akiva board member. The evening also featured a show by Comedy Nest veteran Judy Gold.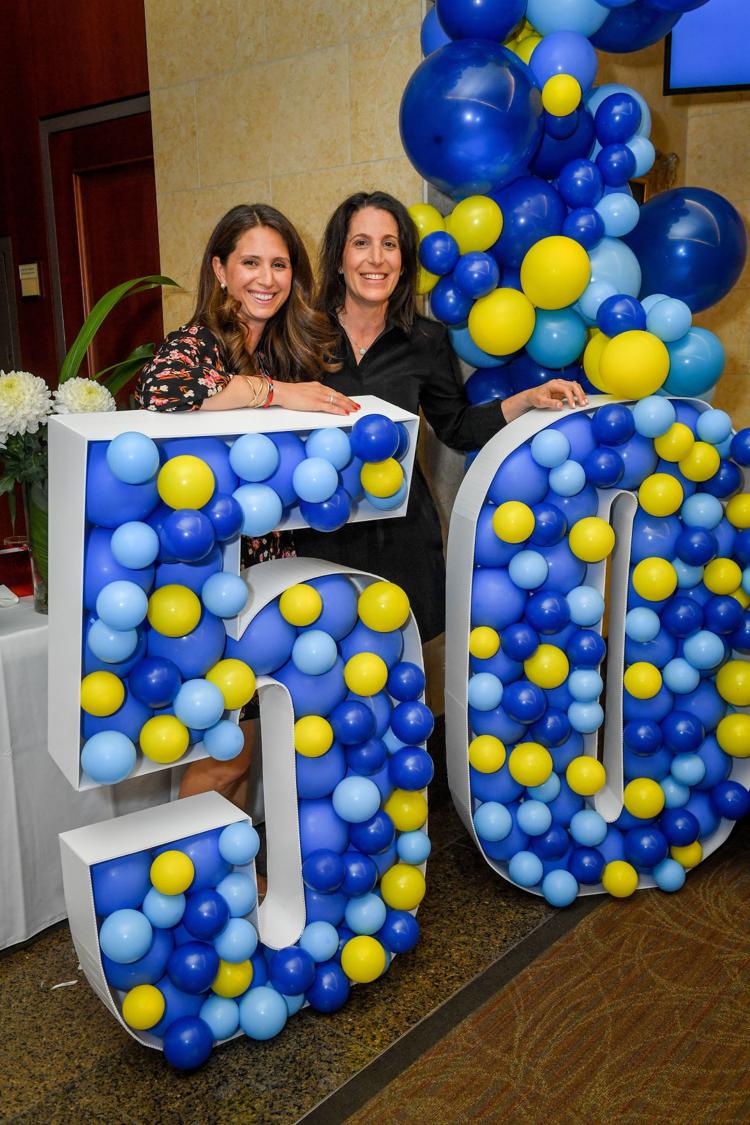 RONALD McDONALD HOUSE: More than 250 people braved a cold June day to take part in the 20th annual Golf Tournament benefitting Ronald McDonald House. A total of $150,897 was raised, which will enable the residence located near the Ste. Justine UHC to offer new services to families to live close to their hospitalized child at a low cost. The facility is a fully equipped family home that allows 50 families residing there to live as normal a life as possible, cooking a meal, do their laundry, to have friends and be with other families in similar circumstances. Businessman Yanick Laviolette was the event honourary chair. Laurent Lemay remains the president of Ronald McDonald House as well as being a franchisee.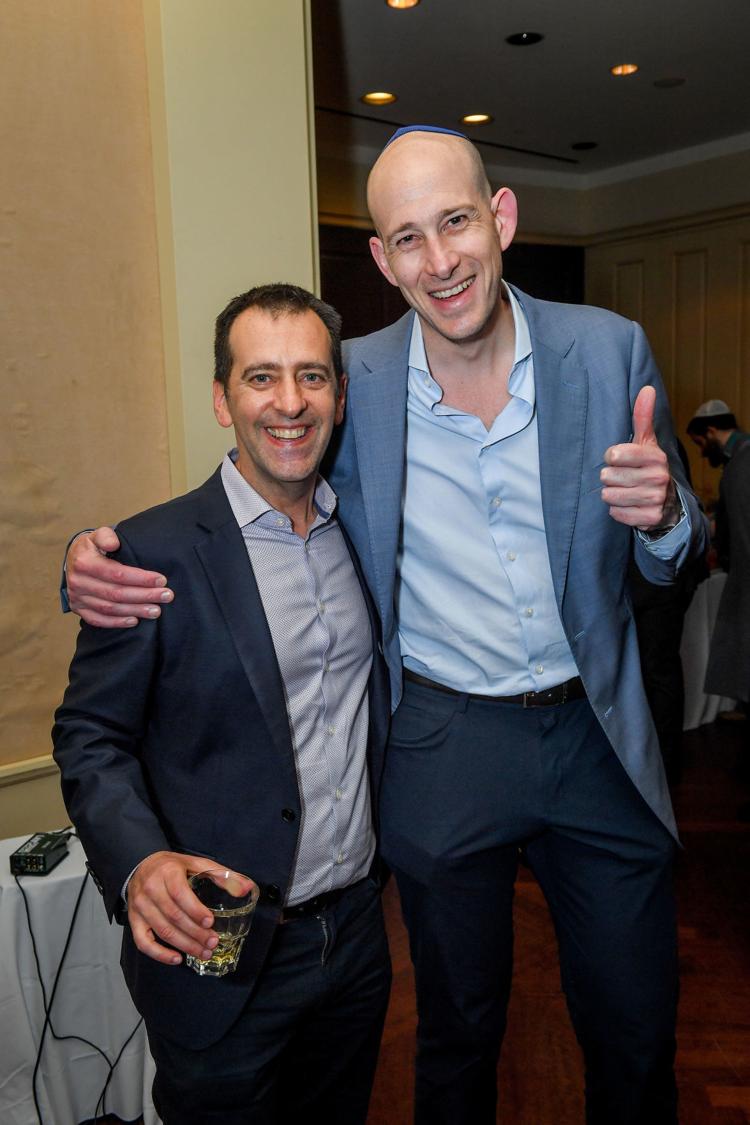 ROLLS-ROYCE COCKTAIL: The Montreal Rolls- Royce/Karma Revero showroom on Decarie Boulevard was transformed into an elegant party room on June 4 as Holand Automotive Group President Gad Bitton hosted his annual customer appreciation evening during Grand Prix du Canada Week.