We are always on the hunt for fun filled activities to do as a family that are enjoyable and adventurous for all. Our latest family adventure was a visit to Granby Zoo. Close to home, yet just far enough that the kids feel as though an exciting adventure lies ahead, which of course is does!

The Zoo is open through all four seasons, each bringing a slightly different flair to the day. In the spring, the flowers are blossoming and the animals are all fresh after a long winters rest allowing everyone to see them and their surroundings in a state of renewal. Then comes summer, who doesn't love summer?! Well the best part about summer is not only the warm weather, glowing sun and majestic animals, you are also able to cool down in the refreshing water parks. Whether you feel like relaxing on the lazy river, bouncing around in the wave pool, getting water dumped on your head in the water park or relaxing with the kids in a very child friendly wadding pool, refreshing fun is had by all. Let's not forget about visiting Granby during the fall. The trees are full of color, the air is fresh and the beautiful leaves cover the ground. Last but not least, the winter months. Yes, that's right, the Zoo is open during the winter with 90% of it's animals all waiting to be seen and don't forget to bring your skates as there is a beautiful skating rink that awaits.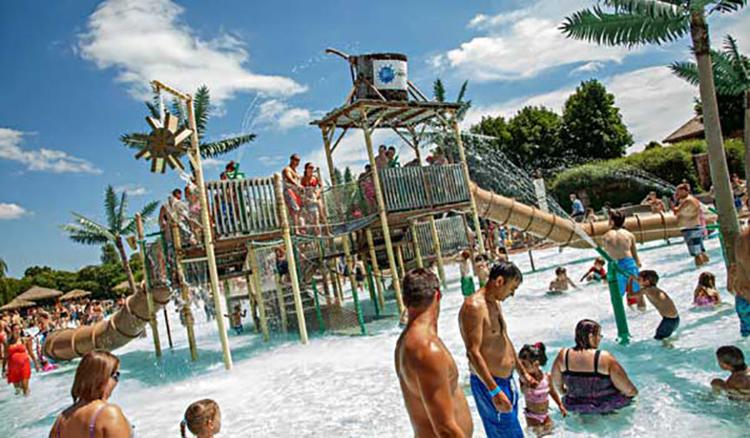 This year we choose to visit the zoo during the summer, primarily because the kids absolutely love the Amazoo water park but of course we saved the best for last. Upon arriving, we decided to visit all the animal exhibits first, followed by lunch and then ended our visit with the water area. Although it was a hot sunny day and the zoo was packed full of people, we had an amazing, fun filled day.  Be sure to plan for a long day as there is so much to see and do and make sure to leave time to visit the amusement park as well.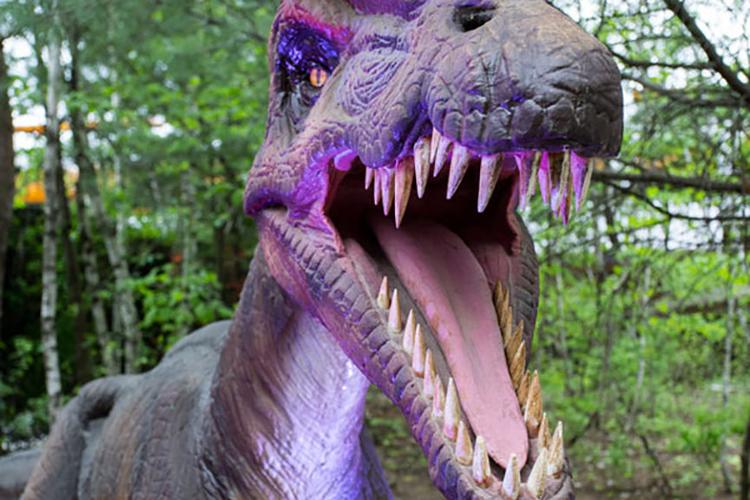 The highlight of our visit was the Dinozoo Park. The dinosaurs were so lifelike and enormous; the kids truly could not believe their eyes! They have learned about dinosaurs in school and this exhibit brought their imaginations to life. We saw 21 different types of dinosaurs in their enormity; we watched them move, heard them roar and the kids were even able to push buttons and to control their movements themselves. They were in such disbelief but thankfully this time around, these extinct creators did not scare the kids like they did the last time we visited.
With 1,500 animals to observe, a waterpark for those hot summer days, a winter wonderland and of course an amusement park that provides countless hours of fun, Granby Zoo is not only a day of fun, but a place where memories are made. There is nothing better then seeing children completely fascinated and awestruck with smiles from ear to ear!