Special Weather Statement in effect for Montreal, southern Quebec and Eastern Ontario for 10-25cm of snow and blowing snow from late Saturday into Sunday.
After a rather mild December and early January, winter weather has started to spread across the country in earnest. Early Friday morning, temperatures are around -20C (-4F) across southern Quebec, along with a gusty northwest wind. Windchill values are as cold as -30C. The cold air poured into the region behind low pressure, that produced 5 to 10cm of fluffy snow across southern Quebec on Thursday.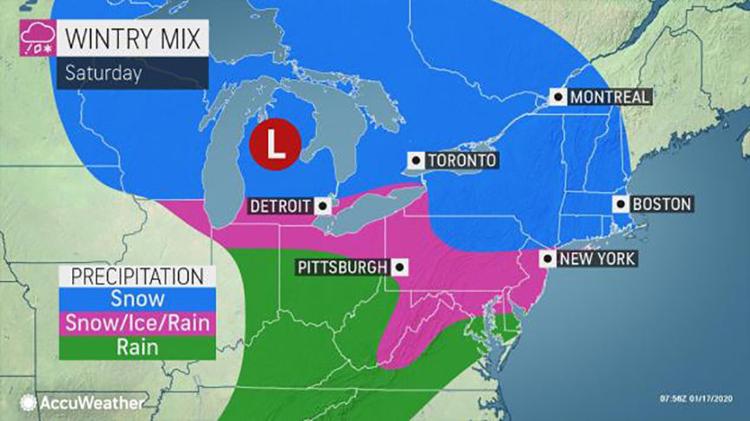 High pressure will dominate on Friday in Montreal, with abundant sunshine and cold temperatures, the high will be -14C (7F). Friday night will be mostly clear and cold once again, with overnight lows of -20C. On Saturday, clouds will increase rapidly as strengthening low pressure travels down the St. Lawrence Valley. Expect snow to spread across eastern Ontario and southern Quebec during the afternoon and evening hours. The snow could be heavy at times overnight into Sunday morning. At this time, amounts will remain below warning levels for Montreal, but could approach them in Ottawa. A general 10 to 15cm is possible across southern Quebec, with as much as 25cm in eastern Ontario. Winds will be rather gusty throughout the storm, up to 50km/h. Expect areas of blowing and drifting snow. Travel will be impacted across the region. The snow should taper to flurries on Sunday. Temperatures will remain cold throughout the period and into next week.
More snow in Vancouver than Montreal
The cold is just a small sample of what western Canada has been experiencing over the last week. Overnight lows have been in the -30s and -40s across Alberta and Saskatchewan, with windchill values as cold as the -50s. The cold has even seeped in coastal regions of British Columbia, where Vancouver has received more snow in January, 34.5cm, than Montreal, 23.6cm. Even Victoria has recorded more snowfall, with 29.3cm falling to date.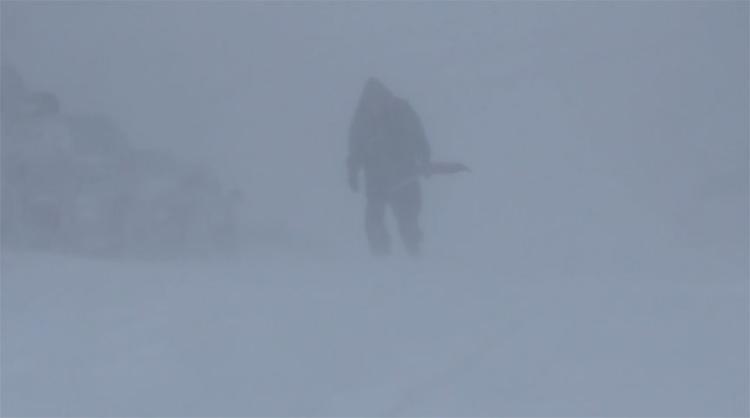 Massive Newfoundland Blizzard
A massive winter storm is prompting blizzard warnings across portions off eastern Newfoundland on Friday. The Avalon Peninsula is being hammered with 50-75cm of snow and winds gusting over 100km/h. Zero visibility has resulted in widespread closures in St. John's. The storm is forecast to persist into the overnight with even stronger winds, approaching 150km/h along the coast. Storm surge flooding is expected, with waves of up to 12 metres forecast. A state of emergency has been declared in St. John's.
It appears the colder weather is with us for a little while now, certainly to close out January and even into the early portions of February. This is in stark contrast to the above normal temperatures that have dominated Montreal weather since the start of December.