As of 1:30pm, winds are still gusting over 80km/h, Hydro Quebec is reporting 907,000 clients without power, including 146,000 in Montreal. Over 400 lineman are on the job in very difficult and dangerous conditions.
As of 11:20AM power outages continue to rise across Quebec as wind speeds are in the 95 to 100km/h range in Montreal. Peak gusts have reached 106km/h at Trudeau Airport and 113km/h at St. Hubert Airport. The Montreal Fire Department is responding to numerous calls for trees down, and in many cases they are across power lines. Be extremely vigilant today outdoors.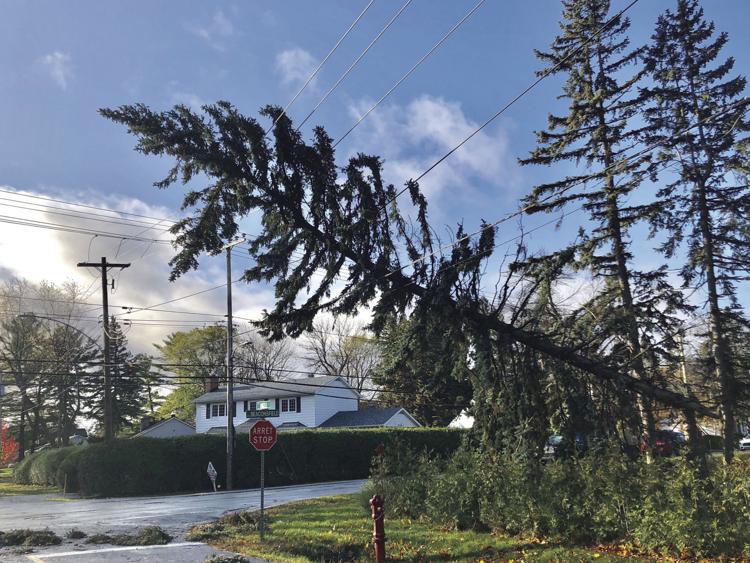 Wind Warning in effect for Montreal as winds top 100km/h.
A very deep fall storm is lifting into central Quebec Friday morning, after producing record setting rainfall and near hurricane force winds. on Halloween.
Hydro Quebec is scrambling crews across the southern portion of the province Friday morning, as winds topped 100km/h at Trudeau Airport. A private wether station on Ile Perrot reported a gust to 119km/h between 7am and 8am. Strong winds will persist through about 11am in Montreal, before easing off to under 50km/h. The weather will remain breezy for the balance of the day.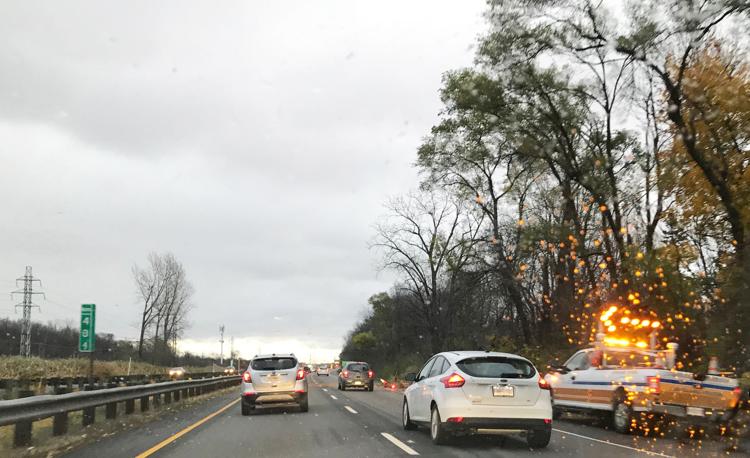 The strong winds have resulted in widespread power outages across southern Quebec, including over 60,000 in Montreal and the South Shore. The power has left many intersections in the dark, snarling the morning commute in Montreal. This is especially true on the West island. In addition to the power outages, trees and branches are down in several locations, including one that fell across Highway 20 at Woodland. That branch was struck by several cars. As expected, construction cones are everywhere. Travel with great care today.
From our vantage point in Saint Laurent we have witnessed several aircraft aborting their landing at Trudeau Airport due to the fierce crosswinds.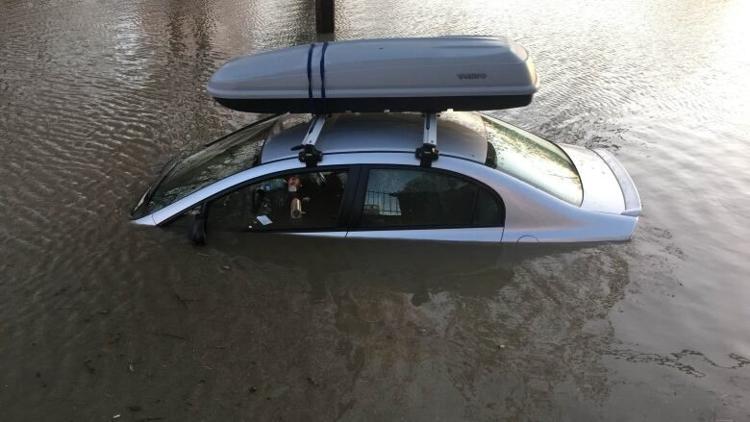 Record rainfall
The other aspect of this storm was very heavy rain. Montreal recorded its wettest Halloween in over 100 years, with just over 61mm falling. That raised the monthly precipitation total to 250mm (10 inches). Even more rain fell southeast of Montreal, with close to 100mm in parts of the Townships. Flooding is occurring along several rivers in northern Vermont and southern Quebec, with evacuations underway in Sherbrooke along the Saint-François River and near Cowansville.