Tuesday, November 19, 8:30AM UPDATE: Freezing rain warnings have been extended across metro Montreal this morning, as the snow that was expected, has fallen mostly as light freezing rain. Up to 5mm of ice accretion is forecast before precipitation changes to to flurries later this morning.
The freezing rain has made a mess of the morning commute, with numerous multi-vehicle accidents reported across the city and up into Laval and the North Shore. Seven cars collided near Morgan Road on Highway 40, with another 20 vehicles involved on Highway 640 in St Eustache. Highway 20 near the Dorval circle was another scene of a major accident closing all lanes for a time. Schools were closed across the Eastern Townships as well as in St Hyacinthe on the South Shore.
Previous Post: After a sunny but very cold weekend, clouds are on the increase to start the week. Montreal had yet another record low this month, on Sunday morning at -13.2C (8.2F), crushing the previous low of -10.1C (14F) set in 1980. Monday should remain dry and cold, with daytime highs reaching -2C (29F) by late in the day. Clouds will begin to thicken this afternoon in response to a coastal storm moving north along the eastern seaboard and a trough moving east from the Great Lakes.
The combination of these two systems will bring a mix of light precipitation into Montreal very late this evening or after midnight. Montreal will remain on the extreme western edge of any major precipitation form the coastal system, but the trough from the Great Lakes will enhance moisture across the city tonight.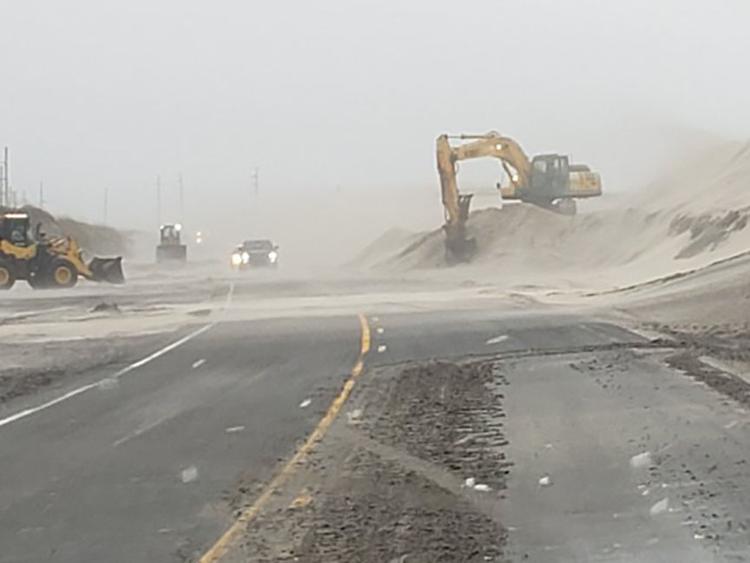 A mix of freezing rain and snow is likely in Montreal by midnight, changing to all snow overnight into Tuesday morning, and ending by afternoon. Accumulations will be fairly light in Montreal, but enough to make roads icy and perhaps force some delays at Trudeau Airport. Look for accumulations of 2 to 6cm for Montreal, with up to 10cm possible across the Townships and into the northern New England.
Townships under a freezing rain warning
Before the snow flies, the Eastern Townships and Beauce can expect 5 to 10mm of freezing rain from late this evening into the overnight hours. Keep this in mind if your travels take you down Highway 10 towards Sherbrooke. Roads will be very icy in those regions. Precipitation amount with this storm system will taper off rapidly as you head north and west of metro Montreal, with very little if any snow expected for the Laurentians and Ottawa Valley.
The balance of the week will feature below normal temperatures, with another chance for snow or rain by late Thursday and Friday.