7PM Update: The forecast remains on track for southern Quebec this evening, with just a few flurries expected as low pressure moves well south of Montreal. It was a very different story from Brockville to Toronto along Highway 401 Sunday afternoon. Heavy snow and freezing rain produced multiple accidents including one involving 30 to 40 vehicles near Kingston. The OPP were forced to close Highway 401 to all traffic. At least one fatality was reported along with 30 injuries, most of those minor in nature. A second accident on the QEW near Niagara resulted in a second fatality. Power was out to thousands of Hydro clients in southern Ontario, most of those between Hamilton, Niagara Falls and London due to freezing rain.
Previous Post: Cold weather will prevail through Sunday across southern Quebec, as the region remains on the northern edge of a strong winter storm. The storm in question has been producing heavy snow, strong winds and severe weather from California into the Great Lakes and across the deep south, during the busy Thanksgiving travel week in the US.
Sunday will be no different as low pressure moves towards Lake Ontario, while a second stronger storm develops off the New Jersey coast and slowly moves into Atlantic Canada. The combination of the two storm systems, will spread heavy snow and freezing rain from the upper Midwest into the Ohio Valley, Ontario and across the northeast.
Montreal can expect increasing clouds this afternoon along with gusty northeast winds up to 40km/h. Temperatures will be cold with, with a high of -5C (23F). Only a few flurries are expected from the storm, with the best chance for that along the Ontario and New York borders.
If you have any travel plans along Highway 401 towards Toronto, Ottawa or south along Interstate 87 into New York, Boston or New England, expect poor conditions with snow and gusty winds. Snow accumulations of 5 to 20cm are forecast in Ontario today, with 10-30cm across New York and New England this afternoon and Monday.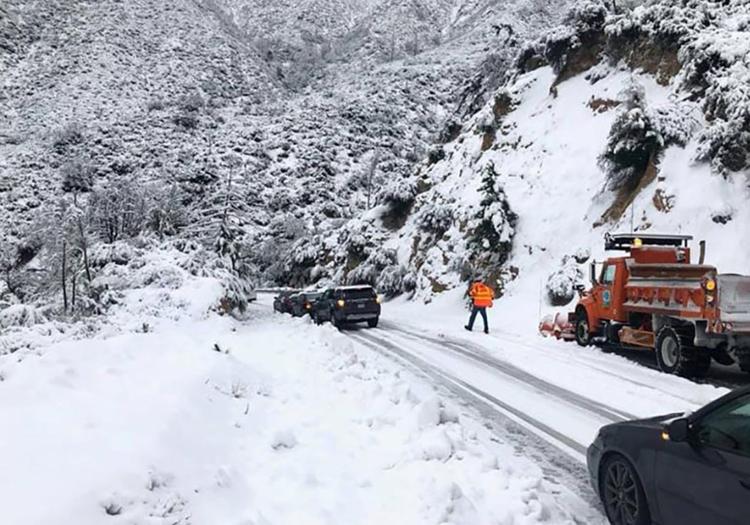 On Monday, skies should clear in Montreal, along with near normal temperatures, with a high of -4C (25F) and a low of -10C (14F). The next system arrives by Wednesday, with a chance for some light snow in Montreal.
Montreal recorded 31.6cm of snow at Trudeau Airport for the month of November. Despite this, only patches remain on the ground. In reality, there is more snow on the ground in several location in southern California, New Mexico and Arizona than in Montreal.