Freezing rain and snowfall warnings in effect for southern Quebec and eastern Ontario including Montreal, Ottawa and Cornwall.
5PM Update: Weather warnings remain in effect across the region late Monday afternoon. Freezing rain has changed to snow across most of southern Quebec. Freezing rain continues to fall along the Ontario border and into eastern Ontario. Roads remain icy and snow covered, gusty northeast winds are lowering visibility in the snow in metro Montreal. Precipitation should become lighter overnight tonight. Snowfall accumulations of up to 10cm are possible for the island of Montreal by Tuesday morning.
Previous Post: Travel is extremely dangerous Monday on highways outside of Montreal due to a combination of freezing rain, snow and strong winds. This is especially true south and west of the city.
A complex weather system consisting of an elongated warm front as well as low pressure over Michigan and a secondary low developing off the New England coast, will send waves of precipitation over southern Quebec and eastern Ontario over the next 36 hours.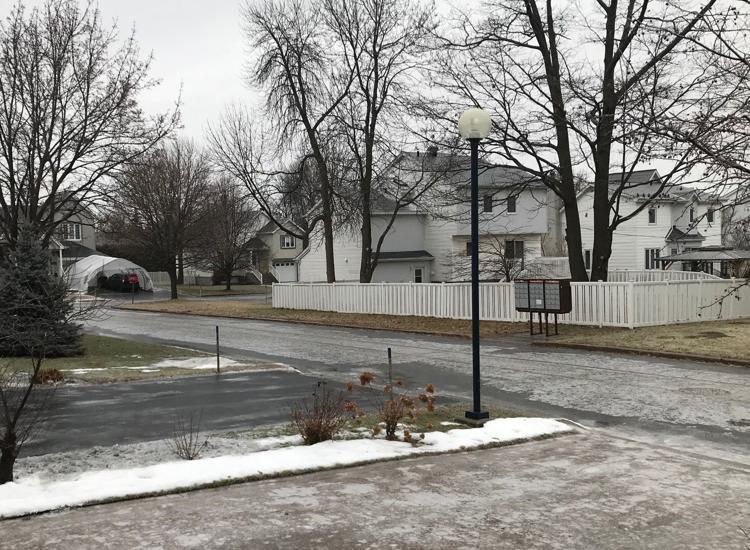 The winter storm forecast for southern Quebec is turning out to be more ice than snow at this time. Temperatures are well below freezing as rain continues to fall Monday morning. This is not a surprise to me as I thought the snow amounts were overdone for our region. That being said, the the freezing rain should change to snow this afternoon and continue into Tuesday. Snowfall accumulations for Montreal, should be in the 10-15cm range, along with 5 to 10mm of ice.
Freezing rain mixed with ice pellets have been falling here on Ile Perrot since 7a.m. this morning. Further southwest, ice amounts are impressive with close to 10mm in Cornwall. The freezing rain has resulted in power outages across eastern Ontario, with 18,000 Hydro One customers in the dark as of 10a.m. Hydro Quebec is reporting 3500 without power, but the storm is only a few hours old in Quebec.
Precipitation is forecast to persist into New Year's Eve. The weather should improve by New Year's Day.