The end is finally near for deadly hurricane Dorian, a name that will certainly be retired after the 2019 season.
Hurricane Dorian roared inland near Sambro Creek, Nova Scotia, just south of Halifax, around 6:15 pm Saturday evening. The category 2 storm, the first of that strength in Canada since Juan in 2003, swept across the province tearing down trees and power lines. A storm surge swept into Halifax Harbour and many neighbouring communities producing damaging flooding. The combination of wind and debris knocked out power to over 500,000 homes at the height of the storm. Numerous trees were torn from their roots by the powerful storm, blocking roads, falling on power lines, homes and vehicles. A large construction crane was twisted and knocked down in Halifax. Schools across Nova Scotia and Prince Edward Island will be closed on Monday, allowing crews to continue the damage assessment and cleanup.
Peak winds observed with Dorian across the Maritimes were 145km/h at Beaver Island, Nova Scotia, 107km/h at Halifax, and 122km/h at North Cape, Prince Edward Island. Heavy rain occurred as well, with 121mm in Moncton, 138mm in Oxford and 90mm in Halifax.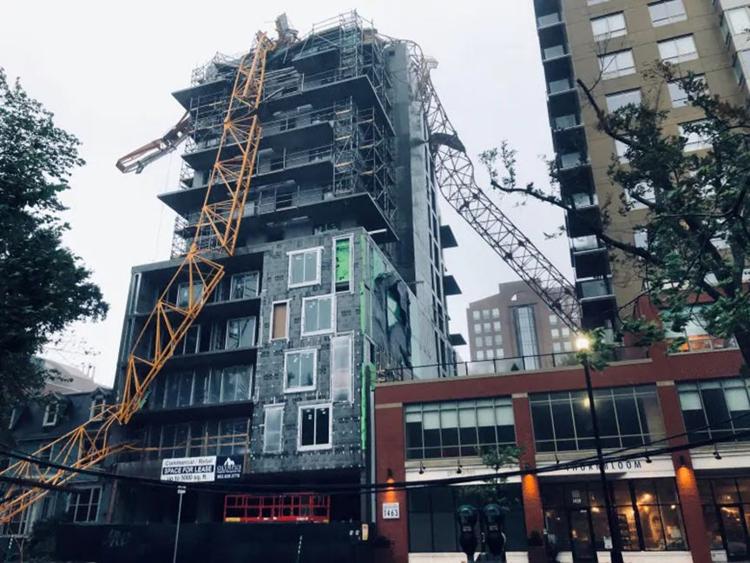 Dorian also produced 120km/h winds across Iles-de-la-Madeleine, Quebec, where widespread damage was reported. A state of emergency is in effect, with power out to over 7000 residents. Hydro Quebec has 30 employees on the islands to complete the restoration.
Dorian is now impacting Newfoundland and coastal Labrador, with 100km/h winds. The storm was located 100km west, southwest of St. Anthony, Newfoundland at 6pm, moving northeast at 37km/h. After the storms two week run of damage and death, Dorian is finally forecast to weaken as it moves into the North Atlantic early this week.