Cole Gurman is a young man on the cutting edge of the worldwide craze for esports. It is not every day you meet up with a 24 year old CEO, but that is the well deserved title he holds with H4X ( pronounced "HACKS), a leading street wear and high-quality performance apparel brand for esports athletes and enthusiasts across the globe.
The son of clothing magnate Jon Wayne Gurman, Cole had a vision. "Every kid in the planet plays video games," Cole said. "Not every kid plays hockey, baseball, football or soccer."
As Cole started to follow competitive esports, he noticed that none of the players had uniforms. "They were in jeans and sweatpants, nothing matched," he said. "It looked sloppy. We came up with the idea of building a brand endemic with esports. H4X changed the look of the game!"
As one of the youngest CEOs in the esports industry, Cole brings a financial background and "millennial mindset" to the apparel brand, with an emphasis on improving player performance. "As a musician I was very into fashion and with my father being who he is, I was pretty much de facto merchandiser at a young age," Cole said. "Esports is a young space. I think it's to your advantage,having a millennial mindset behind you, especially if you're trying to build a brand that derives inspiration from gaming and pop culture. I believe that played a critical role as to why I was appointed CEO by the board of directors that consists of major European co-founding partners and investors. There were many moving variables that attributed to my new role, and the synergy between my eye for fashion and field of study certainly carried weight."
H4X, a division of Moniker Inc.,  was founded in 2015 and it is already considered among the world's leading esport high performance athletic apparel companies. The company creates performance centric designs rooted in the DNA of gaming culture fused with authentic lifestyle aesthetics. H4X was founded with the intention of creating high performance, technical esports apparel when none existed. Cole and his team are building more than an apparel company. They are building a movement towards a new way of bringing innovative apparel to esports and gaming alike.
New Innovation Lab
Everything Cole had been striving for came to fruition on September 17 with the first H4X Athlete Summit. A spanking new innovation lab made its official debut. Located in the Montreal borough of St. Laurent, it was built to host pro gamers and teams to train for competitive tournaments and It features state of the art pc's, peripherals, a decked out stream room, as well as custom designed esports chairs to provide best-in-class comfort.
"Our mission is focused on enhancing players' game play and bring their ability to the next level. From the spectrum of innovative apparel to increasing cognitive bandwidth with new technologies – supporting gamers comes first," said Cole. "We have kinesiologists working hand in hand with our roster of players, monitoring their game play and their reaction time. This really helps drive product innovation and development."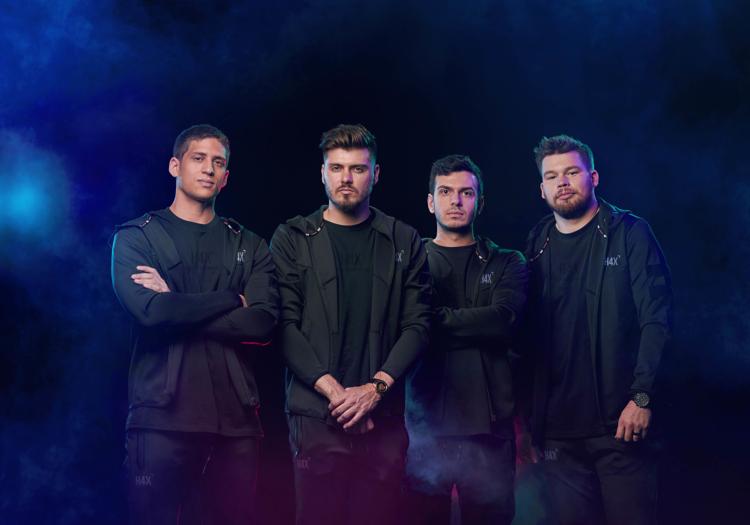 The Athletes
The H4X FW19 (Fall/Winter) collection was unveiled by four new athlete ambassadors:
· CSGO Major champion, Tarik "Tarik" Celik, will now have his very own H4X collection which will drop this fall.
· 33 x COD champion and competitor, Ian 'Crimsix' Porter, has re-signed as one of H4X's athlete ambassadors. His new collection will drop on September 27, 2019.
· Mike LaBelle, (FIFA), has risen to the top of the competitive FIFA world, winning multiple national championships representing America at the FIFA eWorld Cup.
· Tal Aizik, better known as "Fly," is an Israeli professional Dota 2 player who currently plays for Evil Geniuses. He is the co-founder of esports team OG. Aizik won four Dota Major Championships with team OG.
"We are proud to introduce our new roster of esports athletes," said Cole. "Our goal is to inspire gamers everywhere with our product vision, encompassing the gamers cultural interests as a core component of our DNA. With our new athlete roster, we are writing the next chapter of our brand story."
Cole attended the John Molson School of Business in Montreal, has a financial, fashion and performing arts background and knows a lot about esports. He was clearly the perfect fit for this role.
 "Building a worldwide brand is very expensive," Cole  explained. "This one we started from scratch. It was a venture capital project, with private equity. In order to do a brand like this you have to raise capital. We needed to get investors who believed in our vision."
Cole recently appeared on Today's Entrepreneur on CJAD 800.
You can hear the show by clicking here.  Fast forward to the 10:18 mark to listen.