Will Andrew Scheer remain at the helm of The Conservative Party of Canada? It certainly appears so, but if his rank and file feel otherwise then Vince Guzzo is not dismissing the idea of running for the Tory leadership.
Scheer did improve the Conservative seat total to 121 and with Prime Minister Justin Trudeau now leading a minority Liberal government any vote of non-confidence could plunge us into another federal election. It is likely that Trudeau will keep his government afloat for 18 to 24 months, unless he strikes a coalition deal with Jagmeet Singh of the NDP and moves into majority territory.
Scheer was not able to make an impact in Quebec. I credit him for his efforts in speaking French, but like many people I do not think he has what it takes to become Prime Minister. The Tories need a leader who is charismatic, perfectly bilingual and known across the country. That person is Guzzo, who built his movie theatre chain into a powerhouse and opened other businesses in the real estate, construction and restaurant sectors. His starring role on CBC's The Dragon's Den the past two years has created a national stage for his brand and resulted in the nickname "Mr. Sunshine." He has a high profile in the media, is deeply committed to philanthropy and is well connected. Guzzo is also a die hard Tory who did his best to campaign for the party in the election.
"If there was a leadership campaign, I would consider running if the call came from the base," Guzzo said. "Party members would have to feel inspired by putting my name forward."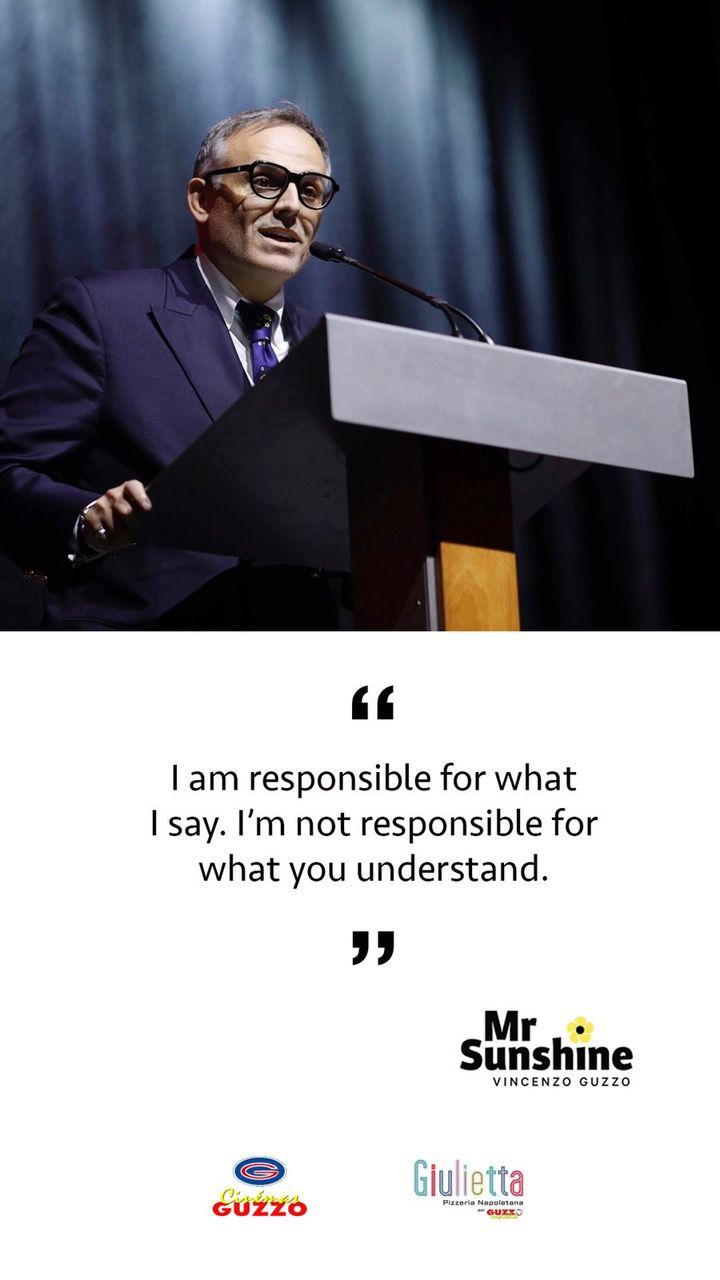 Once again the Tories were unable to win a seat anywhere near Montreal. Guzzo would fix that. Scheer was unimpressive in media scrums, especially last weekend when it was disclosed his party had hired a media specialist to demonize People's Party of Canada leader Maxim Bernier. The most disappointing result of this election is the resurgence of the Bloc Québecois. Guzzo, whose French is impeccable, could make them go away and create a blue wave in the province.
Former Dragon's Den member Kevin O'Leary previously threw his hat in the Tory leadership ring, but he dropped out pretty quickly. "Kevin O'Leary calls himself 'Mr. Wonderful' while people call me 'Mr. Sunshine' and that is the point I am trying to make," he said. "I did not give myself that nickname. The people did. Kevin O'Leary was a guy from Montreal who could not speak French. "
In a lengthy chat with me, Guzzo said all of the right things a voter would like to hear. If Scheer does indeed stick around for the next election, he would be well advised to persuade Guzzo to run for the party in Terrebonne where he lives. This would be a good start. The way I see it, Trudeau will follow the model of Jean Charest when he headed a minority Liberal government in Quebec. Charest only tried to pass popular legislation and that paved the road for a large majority victory 18 months later. I do not believe we will ever be whispering the words "Prime Minister Scheer." Prime Minister Guzzo? The chances are better.