I watched a screener of the new Videotron MAtv program 514 Undiscovered, co-hosted by NDG's Alexa Everett and RDP native (and present-day Sud Ouest resident) Giordano Cescutti. It will air Tuesdays at 7 pm for the next six weeks, beginning Sept. 25.
The show captures the vibrance of Montreal's most obscure communities. As Everett told me, the city is renowned for its eclectic makeup, yet we seldom hear about the inner workings of its underground groups. Each week, she and Cescutti will immerse themselves into two diverse communities to capture a behind-the-scenes look and to dispel common misconceptions. With the help from members of each group, the co-hosts will learn how to dumpster dive, ghost-hunt, perform Burlesque and discuss death at a local café.
"The show breaks taboos and highlights inclusivity, body positivity and feminism," says Everett, who is also a reporter on Richard Dagenais' City Life.
If you do not subscribe to Videotron like I, each episode will be available at www.matv.ca a few days, as well as on Facebook. The show will rerun throughout the week it airs and within the coming months as well! I really enjoyed the screener episode (which will air Oct. 9). The two co-hosts profiled David Acer's Comedy Nest and comedians Jacob Greco and Chantal Desjardins as well as East2West, a Korean pop cover group who teach the hosts a new dance routine and reveal  how they amassed close to one million subscribers on YouTube.
Here is a look at what expect in the other shows
Episode 1 - Cosplay & Roller Derby
Alexa and Giordano join a cosplay photoshoot to see how the role-playing hobbyists bring their fictitious characters to life. They also learn about the process of crafting a costume and how the community copes with post-con depression. Then, the hosts take to the track to learn how to skate, fall and jam with the best Roller derby team in Canada. Members of the female-dominated community explain the complex rules of the game and discuss the potential of it becoming an Olympic sport.
Episode 2 - Street performers & UFOs
Alexa and Giordano uncover the lives of Montreal's buskers. A veteran musician, a gold-covered contact juggler and a fire performer reveal how they draw a crowd, get through the winter and survive financially. Then, the hosts join a Ufologist to investigate the account of a Montrealer who says he witnessed a UFO flying above his home.
Episode 3 - Comedians and K-pop
Described above.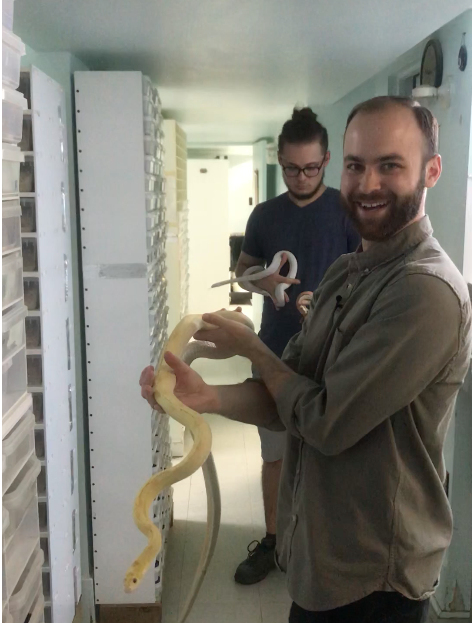 Episode 4 - Death & Exotic Pets
Alexa and Giordano speak with the only Infant and Pregnancy Loss Doula in Montreal to discover how she helps grieving parents. The hosts also help pre-plan the funeral of a middle-aged Montrealer, who is even considering attending the event. Then, Montreal's exotic pet community reveals the common misconceptions about venomous spiders, scaleless snakes and domestic pigs.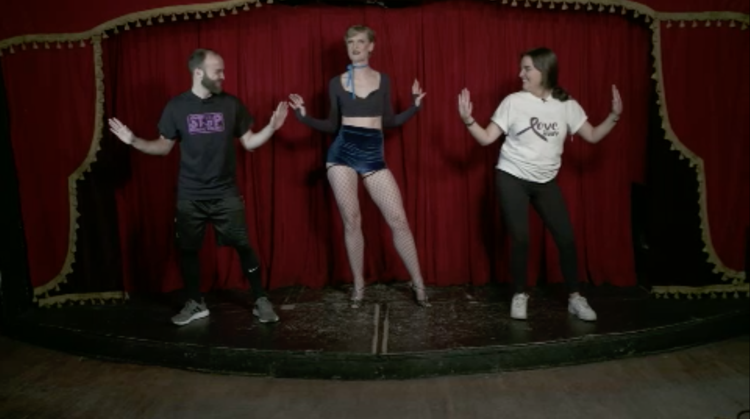 Episode 5 - Spiritual & Burlesque
Alexa and Giordano meet with members of Montreal's spiritual community to ghost hunt. Two local clairvoyant-mediums also dispel misconceptions about their work and the extent of their abilities. Later, the hosts jump on stage at The Wiggle Room to bump and grind with a local burlesque performer before discovering what it takes to survive in the industry.
Episode 6 - Waste-reduction & Homeless
Montreal's waste-reduction community teaches Alexa and Giordano how to recycle fashion items, shop package free and rummage for groceries in the city's "Magic Dumpster." Later, the hosts walk the streets with the homeless to learn about their daily routines and survival strategies.
A little more about the hosts 
Cescutti is a multimedia journalist. His work has been featured on the Montreal Gazette's front page, CJAD 800, TSN 690 and MAtv's CityLife. He also co-hosted more than 100 episodes of an award-winning talk radio show on CJLO 1690. He graduated With Distinction from Concordia University's multiplatform Journalism program. Giordano's journalism career began in sports, interviewing the likes of Rafael Nadal and Steven Stamkos. Having always been driven by local human-interest stories, he has turned his focus to the underground communities in Montreal with 514 Undiscovered. Over the last year, he has also co-hosted bi-weekly painting workshops with residents of women's shelter Logifem. He is currently working as a video journalist the new CityNews program.
Everett is a multimedia journalist. Her work has been featured on the Montreal Gazette's front page, on CJAD 800 and on CJLO 1690. She graduated on the Dean's List from Concordia University with a double-major in multiplatform Journalism and Communications. Having volunteered with various Montreal communities throughout her adolescence, Alexa's passion for telling human-interest stories has continued to grow. She has been co-hosting bi-weekly painting workshops with residents of women's shelter Logifem for the last year. While pursuing her love for television reporting, she got her start with MAtv's volunteer program. She is currently working as a reporter and researcher for MAtv's current affairs show CityLife.