The owners of the iconic Pizza Pita are preparing to shift operations within the next four months from their present-day Decarie Boulevard location to the former Pizza Hut spot at Decarie Square .
I sat down with owners Chaim and Tzvi Shpigelman, who explained that this is a temporary measure that should not last more than two years. This fall construction will begin on a new rental apartment building to be call Romema on the site where Pizza Pita now stands. Once complete, the popular restaurant and catering outfit will return on the ground floor of the new building.
The temporary site at Decarie Square will not serve as a sit-down restaurant. It will be reserved for pickup, delivery and catering only. They will also be offering a "Grab & Go" counter consisting of all the current menu items, as well as a large selection of fresh frozen pizza, pasta and ice cream cakes.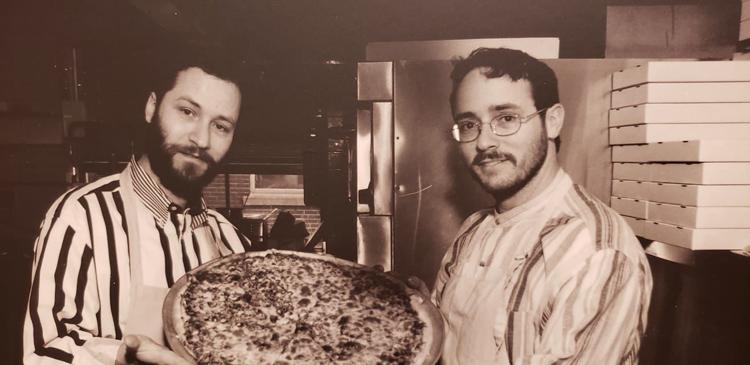 As for parties, the Shpigelmans have that covered. They now own Le Living Room on Pare Street where they host simchas for all occasions.
The new operation will be called Pizza Pita Hamazon. The latter means "food" in Hebrew and is also meant to be a play on words on "Amazon" for they plan to package their pickups and deliveries fast and efficiently like Amazon ships packages. As for the name of the apartment building, the brothers stated "growing up in Jerusalem we lived in an area called Romema. It was very poor and simple. It means a lot to us that we came from there and made a success of ourselves business wise in Quebec. Romema also means 'uplifting' in Hebrew."
When the construction of Romema is complete, the Pizza Pita operations will vacate the former Pizza Hut facility and move into their newly renovated premises.
Originally name Pizza Pita due to its limited menu of pizza and falafel, the offerings grew over the years and now include a varied menu to rival any fast food chain.