It is never easy to review The Just For Laughs Festival's iconic presentation of The Nasty Show for a family newspaper like The Suburban. Simply put: there are no rules here. The stand up performers can be as cruel and profane as they wish. That is what the audience pays for.
I cannot remember the last time I attended The Nasty Show, but I was happy to be among the media invited to opening night at MTelus (formerly known Metropolis) on Ste. Catherine Street East. On this particular evening we had the bonus of mixing with the host, the quick and absolutely crude Bobby Lee, and the five performers: Big Jay Oakerson, Andrew Schulz, Jessimae Peluso, Comedian CP, and Bonnie McFarlane. There was a strong media turnout and it was interesting to watch chief publicist Charlene Coy and her team work their magic as everyone seemed to get the soundbites they needed.
Best known for his roles on MADtv, Lee currently stars in ABC's Splitting Up Together. This marks his JFL debut, The Nasty Show runs until Saturday, July 27.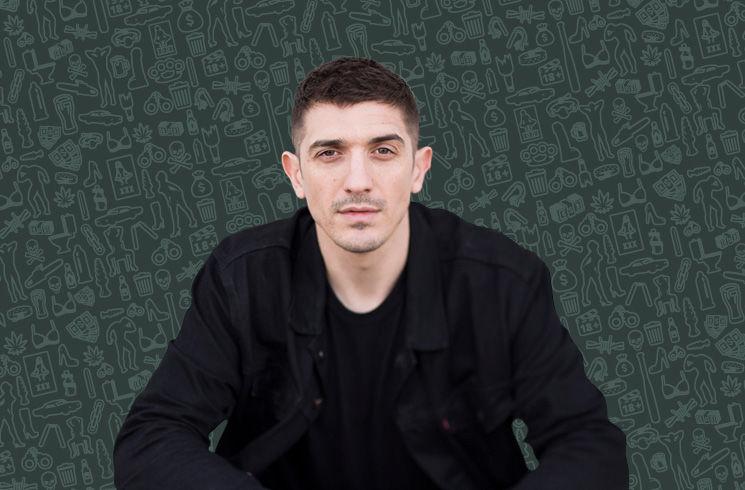 Unquestionably The Nasty Show is back and will hands-down be the filthiest, most shocking and taboo show of the festival. This humorous-yet-raw comedy series pushes the boundaries and encourages audiences to check their political correctness at the door… let go and laugh! As the promo for the show reads: "Prepare yourself for a night of kill-or-be-killed comedy featuring some of comedy's dirtiest minds, and see for yourself why this is one of the festival's longest-running (and nastiest) shows. "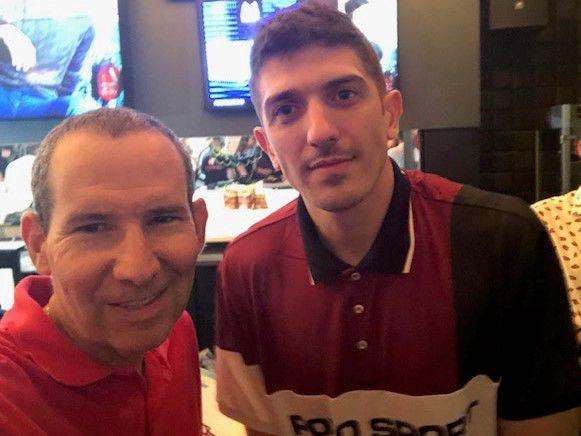 Andrew Schulz
While each of the comics were greeted with great appreciation from the audience, Andrew Schulz was clearly the favorite of the night. A native New Yorker and internationally touring stand-up comedian, he is known for his hilarious and unapologetic comedy. Schulz challenges conventional wisdom with a NYC tone that is often idiotic, at times brilliant, and always hysterical. He was 2018's most viewed stand-up comedian on YouTube, amassing over 30 million views. His latest comedy special, Views From The Cis, has been viewed over one million times. Schulz's debut comedy album 551 was number on Billboard, Apple Music, Spotify, iTunes, Google Play and Amazon Music. His two podcasts – The Brilliant Idiots and Flagrant 2 – receive over 400,000 listens per episode.
Schulz recently starred in the sitcom Benders, which is now on Netflix. He co-stars in the Hulu dramedy There's Johnny. He can also be seen in Amazon's Sneaky Pete and the most recent season of HBO's Crashing. Schulz can be seen on the big screen in Whitney Cummings' film The Female Brain. His soon-to-be-released films include: Write When You Get Work and Feast of Seven Fishes. While at MTV, Schulz starred in numerous shows for the network including Guy Code, Girl Code, Jobs That Don't Suck, and Uncommon Sense.
I had a chance to chat with Schulz before the show. He confided that he is no stranger to Montreal. "I had a girlfriend from here," he said. "She lived on the West Island. That is all I will say about her."
Given the type of raunchy comedy he provides, I asked him how his significant other handles it. "Yes I am in a relationship now," he said. "This is what I do. When I date someone I explain that clearly."
As for YouTube adoration, Schulz says he is elated with the reaction. "I apppeciate the fact that I have such a loyal following on the internet," he said. "The internet is where it is at. Online you can be your true self. I put my material up there and I am in control. On TV you have to follow more rules. I still have not got on opportunity to do my comedy on TV."
A new Chapter of Views From The Cis drops every Sunday at Youtube.com/TheAndrewSchulz
In his Nasty Show bit, Schulz's no holds barred material focuses on abortion, female circumcision, sonograms and more. "Remember sonograms in the 1990s," he said. "It looked like you did not pay your cable."
Bobby Lee
Lee joked about what it is like for him to sleep with girlfriend. "She says I sleep with my mouth open," he said. "She told me that spiders can climb inside your mouth when sleeping like little Bill Cosbys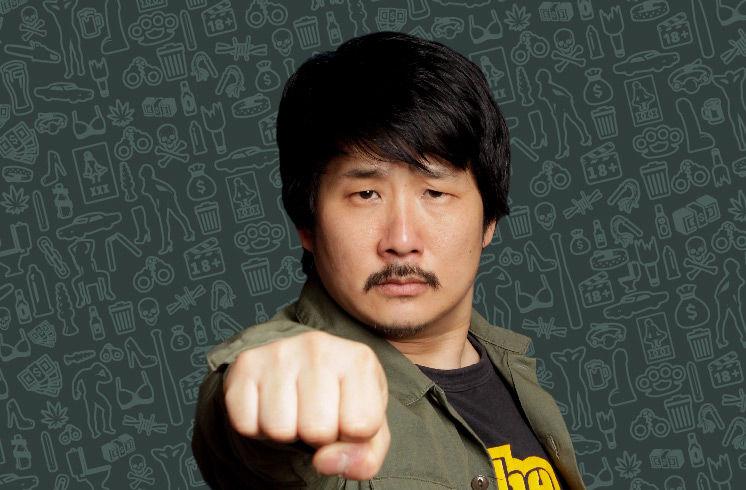 Besides Mad TV, Lee his known for his podcast Tiger Belly, one of the top if its kind in the world. He currently stars on ABC's Splitting Up Together and also starred on the NBC show Animal Practice and Netflix's LOVE. He has also been touring the country year-round with his hilariously unpredictable stand-up. Lee's film credits include The Dictator, Pineapple Express and Harold & Kumar Go to White Castle.On TV, he was a regular guest on E!'s Chelsea Lately, has appeared in Curb Your Enthusiasm, and has performed stand-up on both Premium Blend as well as The Tonight Show.
Jessimae Peluso
Peluso was very edgy and after she started off with some very risqué material she said it like it is: "This is a legendary show. I get to say what I want!"àPeluso is known for MTV's Girl Code, Safe Word, TBS's Deal With It, NBC's Last Call w/Carson Daly, E!'s Chelsea Lately, FOX's World's Funniest Fails, VH1's Hip Hop Squares, AXS' Gotham Live, TruTV's Comedy Knockout, and multiple appearances on Comedy Central's @Midnight. Chick be workin'! She has been featured at the Moontower Comedy Festival, New York Comedy Festival, Boston Comedy Festival, North Carolina Comedy & Arts Festival, Women in Arts Comedy Festival, on Kevin Hart's LOL Live network and here at Just For Laughs. She has contributed to Cosmopolitan Magazine, High Times Magazine, DOPE Magazine, Self Magazine, GQ.com, Playboy.com, MadeMen.com, and was highlighted in the Huffington Post as "one of the funniest comics to follow on twitter." She can be heard weekly on her Sharp Tongue and Highlarious podcasts. She also has a weekly Facebook live show called Weedsday every Wednesday that raises awareness for Alzheimer's disease.
Bonnie McFarlane
McFarlane began by telling the audience that she is atheist, a feminist and vegan. "I am married," she smiled. "This is my 13th and final year."
McFarlane hails from Northern Canada,  but is still always cold. A national headlining comedian, her radio and television credits includes an HBO special, two Comedy Central specials, as well as multiple appearances on the Tonight Show and Late Show. She directed an award winning comedy documentary called Women Aren't Funny starring Joan Rivers, Rosie O'Donnell, Sarah Silverman, and Maria Bamford. The film now airs regularly on cable television and is available on Sundance Channel OnDemand. She followed that up with writing her own memoir called You're Better Than Me, published by Harper Collins. Recently Bonnie wrote and directed a short filmed starring Nikki Glaser and Josh Segarra called Anything Boys Can Do, which was accepted into the Houston and Vancouver film festivals. In 2018, the Huffington Post listed her as one of the funniest females you should know. Marie Claire Magazine listed her as one of the 50 Funniest Women Right Now. McFarlane also co-hosts a national radio show on Sirius XM with her husband based on her podcast My Wife Hates Me.
Big Jay Oakerson
As for Oakerson, what I liked best was his targeting of some people sitting in the audience. He poked fun of one couple who met at a fundraiser. Oakerson has been a stand out at comedy and music festivals around the world for the last two decades including Just For Laughs Montreal, Toronto, Vancouver and Sydney Australia, Comedy Central's Colossal Clusterfest, the New York Comedy Festival, SXSW, Moontower Festival, North By Northeast, and Mayhem Festival, among others. He has also appeared on multiple television shows including his first one hour special Live At Webster Hall which premiered on Comedy Central in June of 2016 followed by his own half-hour special on Netflix which premiered in 2018 as part of the hit series The Degenerates. He is the host and creator of the all crowd work show What's Your F#$king Deal?! which streamed on NBC's Seeso. Other appearances include FX's Louie, Comedy Central's Inside Amy Schumer, The Late Show with Jimmy Fallon, Comedy Central's The Comedy Jam, and This Is Not Happening as well as the hit IFC show Z-Rock.
Oakerson has recorded three albums, An American Storyteller and two volumes of The Crowdwork Sessions all available on Comedy Central records. He is currently the co-host of The Legions of Skanks and The SDR Show podcasts on Gas Digital Network and of The Bonfire with Big Jay Oakerson and Dan Soder, on Comedy Central Radio on SiriusXM.
Comedian CP Powell
Powell actually opened the show and put the audience in just the right mood. In an interview before the show he said he comes from a strong comedic family. He is currently in post-production on The Bud Gellersen Show, a pilot he is starring in and created for Adult Swim. He is also recurring as "Ned" on the critically acclaimed Comedy Central series Detroiters. Prior to the entertainment business, he was actually a rising advertising executive in Detroit. Since arriving in Los Angeles, he has landed a recurring role on the TV show Empire, performed on All Def Comedy (HBO), created and starred in the TBS pilot The D, and hosted the MTV2 series World Star TV.
For ticket information log on to: https://www.hahaha.com/en/show/nasty-show.