The Sad Music, Sad Comedy Tour, featuring the collaboration between comedian/actor Nick Thune and singer songwriter/legendary musician Damien Jurado, stops in Montreal at L'Astral on Friday night, January 24
Thune has quite the resume. He will appear in the HBO Max romantic comedy anthology series Love Life alongside Anna Kendrick, recently shot the ABC drama pilot Heart of Life, (inspired by the John Mayer song of the same name), released two hour stand up specials (Nick Thune: Good Guy and Nick Thune: Folk Hero), will appear on The Tonight Show with Jimmy Fallon for his umpteenth time on January 27, just shot a starring role in the indie romantic comedy Godfrey alongside fellow comic Iliza Shlesinger and recently appeared in the sci-fi thriller Venom, starring Tom Hardy.
You can see one of his appearances on The Tonight Show here. 
Thune and Jurado met and connected on a special memorial service for their mutual friend and producer, the late Richard Swift. Although operating in very different angles of the artistic spectrum, the artists found out they really appreciated each other's work and ethic. Both Jurado and Thune are natives of Seattle, Washington.
After a successful test run of this collaboration at the Largo in Los Angeles in May 2019, the decision was made to plan a tour together. They each do 50 minute sets and then come out together for the final 15 minutes.
I have never seen Thune live, even though he has been a regular at Just For Laughs. So I spent some time catching some of his performances online. Besides The Tonight Show with Fallon and before that Jay Leno, he also been on Conan O'Brien and The Late Late Show with James Corden.
"A certain type of comedy works for late night shows." Thune told me in a telephone interview. "If you can come up with a good five minute set, you can sell it. Standcup comedians like me are always working on that next five minute set for late night TV. The producers will call and literally ask if you have a new five minute set ready."
Thune has distinguished himself for his deadpan wit, unique style of storytelling and one-liners His most quoted statement is this: "People are writing shorter jokes. The style I've started with was almost trying to keep jokes under 140 characters before Twitter."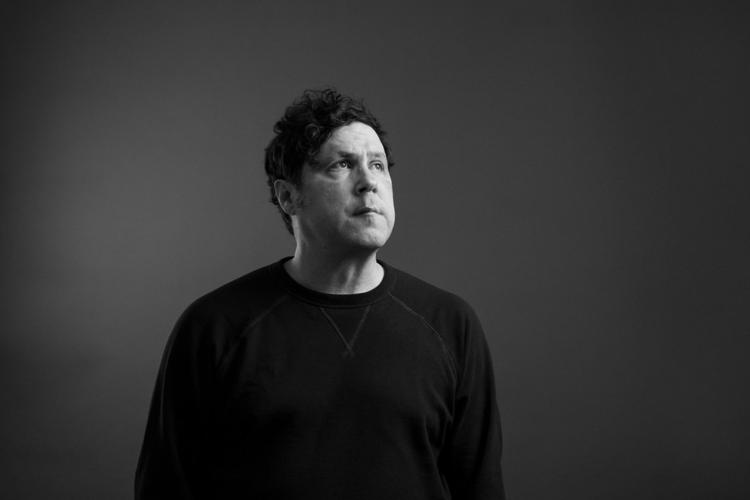 Jurado's music is regarded as being heavily influenced by folk music. Over the years he has released albums on many labels. His solo career began during the mid-1990s, releasing lo-fi folk based recordings on his own cassette-only label, Casa Recordings, beginning in 1995. If you listen to them on this podcast you will what good karma they have with each other
"So far the tour is going great," commented Thune. "It feels like every show is a unique experience."
I wanted to know what Thune's thoughts were about the famous talk show hosts he has rubbed elbows with. "I opened up for Fallon on a tour so I got to know him pretty well," he said. "He is a great listener."
As for Leno, whom I got to meet in person twice in life (with a good impression each time), he noted: "Leno was so supportive of my comedy. I did his show at least 15 times, usually coming on right after his monologue."
Conan too "is a nice guy and very smart. He let me do a couch interview the last two visits."
Then there are the motion pictures he is appearing in. "My roles are all pretty serious," Thune says. "My characters will be funny at times, but I play mainly tormented men."
For details log on the show log on to https://www.sallelastral.com/en/Accueil/Spectacle/1179.