Presentations of Tony Award winning musicals are not so common place in Montreal so the Segal Centre's  decision to bring Once to town for a run that continues until October 28 was a good one. Scratch up another brilliant move by Artistic and Executive Director Lisa Rubin, who is always thinking more than one year ahead of time.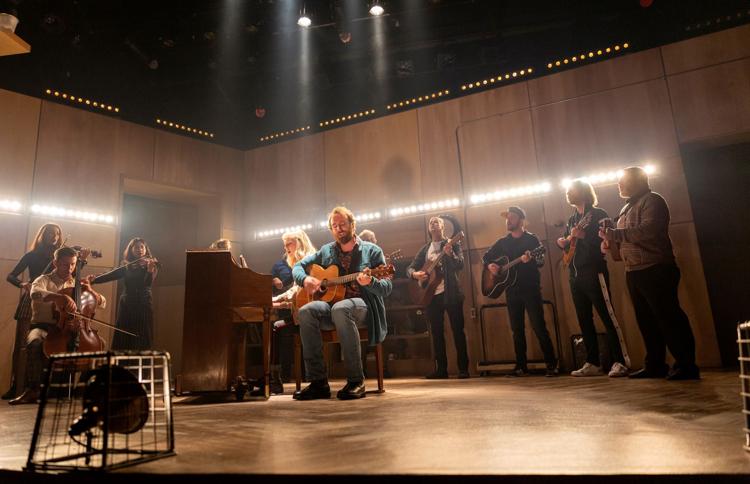 Rubin started off by choosing the right director. In this case, Andrew Shaver is personal friends with Glen Hansard, an Irish songwriter, actor, vocalist and guitarist for Irish group The Frames. He starred in the 2007 motion picture version of Once, which earned him an Academy Award for Best Song. It opened on Broadway in 2012 and won eight Tony Awards, including Best Musical.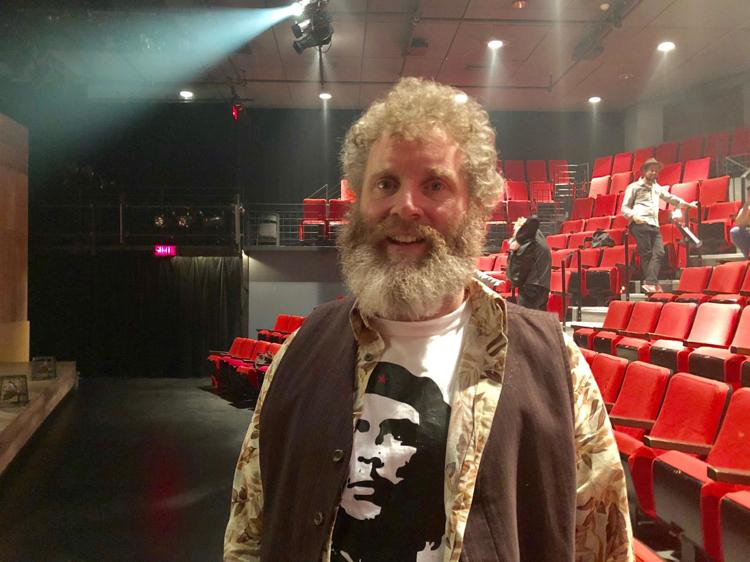 Shaver met Hansard through a mutual friend, Irish musician Bryan Quinn. "Bryan and I were in school together in Paris and it turned out he was doing a show with Glen in Dublin and he took me with him'" Shaver said. "That was back in 2004. Bryan and I did a few projects together, but not for the past decade."
Well wouldn't you know it Shaver reached out to Quinn and he is part of the Montreal cast. "It is unbelievable being here," Quinn told me. "We have an amazing cast and this a truly a beautiful gift for the people of Montreal."
The story takes place in Dublin and follows an Irish musician known as Guy (Montreal busker Greg Halpin) and a Czech immigrant known as Girl (Eva Foote) drawn together by their shared love of music. Their unexpected friendship quickly evolves into a powerful but complicated love story. The show strikes an unforgettable chord in audiences and speaks to the power of music to connect us all.
In order to be part of this cast, Shaver and Rubin could only accept quadruple threat performers who could sing, dance, perform instruments and act. Halpin and Foote are making their professional theatre debuts and doing so well. Halpin is an established Montreal musician and songwriter who has played in bands Honheehonhee and Lakes of Canada. He toured his solo acoustic release, Notes from a Bedroom, by playing concerts in other people's bedrooms across North America. This tour was documented in the short film, These Beds Together  that premiered at the Segal Centre earlier this summer.  Here is the trailer. When he's not singing on stages or in bedrooms, Greg can often be found performing on the platforms of the Guy-Concordia Metro.
Foote is a recent graduate from the National Theatre School of Canada. She has appeared in the St. Lawrence Shakespeare Company's productions of As You Like It and Taming of the Shrew. In the summer of 2016, Eva released her second EP Funeral Walking, and plans to record and release her first full-length record in 2019.
When I spoke to the 22 year performer, she was still pinching herself. "It is funny how things work out," she said. "I was approached by someone who wanted to be my agent and he asked me what kind of show I would like to be in. I told him Once and then this audition came up in the very city I had been attending theatre school for three years."
Foote said she saw the film at the age of 13 and she instantly learned the music. What has been the best musical experience of getting this part? "I actually learned to play piano for this role," she responded.
While the songs are all quite memorable, Falling Slowly is likely the one that will stay with you most. It begins with Halpin on guitar and singing the words "I don't know you but I want you all the more for that…" while Foote plays piano and sings as well. The entire cast then joins in. It is a beautiful scene which will stay with you well after the presentation."
Some other songs to take note of include If You Want Me, Broken Hearted Hoover Fixer Sucker Guy, When Your Mind's Made Up, Fallen From The Sky, Gold, Leave and Lies. If you are like me, you will be on YouTube pretty quickly to remember it all.
Also joining the cast for the first time at the Segal Centre are Eric Digras (a co-founder of Automatic Vaudeville), Olivier Gervais-Courchesne (Juste pour rire's Grease), Jon-Alex MacFarlane (Toronto and 1st U.S. National Tour of Once), Marie Mahabal (Theatre Calgary's The Light in the Piazza), Sophie Paradis (Le p'tit monde de Laura Cadieux), Matthew Raudsepp (Juste pour rire's Grease), Mahalia Golnosh Tahririha (Belfry Theatre and GCTC's The Last Wife), and Mia Czarnecki and Liv Simcha Chaimberg sharing the role of young Ivonka. Veterans Al Goulem and Justin Rutledge (both featured in the META-winning production of The Graduate) are also part of the cast.
There was a unique pre-show the night we went as about a dozen cast members entered the lobby and began to perform, just like buskers minus the guitar case for cash donations. At one point they signaled the audience to follow them inside and soon after the show began.
Perhaps Rubin can follow this great show up by bringing Hansard himself to perform here.
Tickets are on sale at 514.739.7944 or at www.segalcentre.org.