The transformation of the former PF Chang's location at Rue des Jockeys/ Decarie is now complete and the newest La Cage: Brasserie Sportive (previously known as La Cage Aux Sports) officially opened on February 27.
This marks the 42nd La Cage location. Surveying the two level, 317 seat restaurant, Groupe Sportscene President and CEO Jean Bédard called it one of the nicest venues in the entire chain. PF Chang's closed at the very end of September, with the Carrefour Laval spot remaining in operation. Five months and $1.5 million later, they are ready for business.
Emile Haykal, who oversaw PF Chang's in this very spot, could not be more excited with his new role as the general manager here. In fact, he worked with Bédard to keep more than 30 of his staff working during the transition. They were assigned to different La Cage locales and then spent the past three weeks at Decarie in training. There is an open kitchen and beautiful bar, two gigantic video walls and a slew of regular-sized TV screens showing the most important sporting events of the day and night. I believe this venue will  become a hub for sports fans all over the West End, TMR and for the thousands and thousands who come through this very central area each day.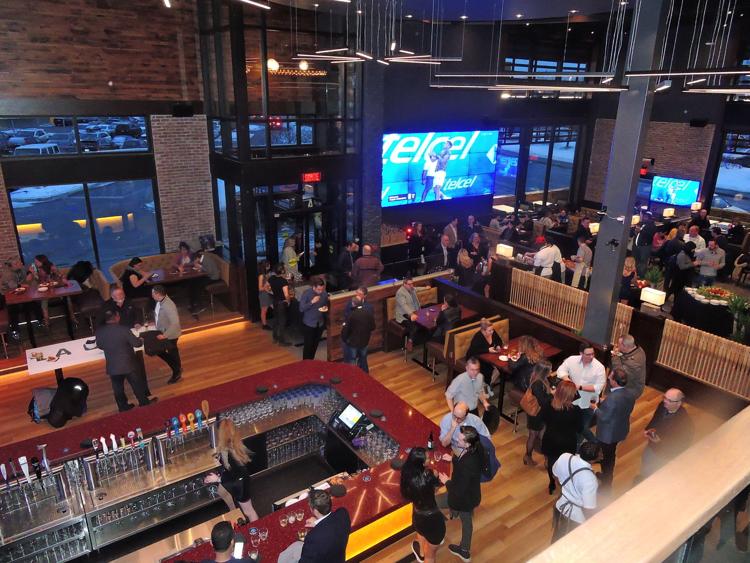 One of the reasons for La Cage's name change was to emphasize a completely new image. La Cage Aux Sports was exactly that – a sports bar known for fast food and their famous chicken and ribs. The menu is so diversified now with great appetizers and starters, tartares, salads, poke bowls, burgers, sandwiches, steak and among desserts – the Moishes Millefeuille. Yes, in case you missed it Groupe Sportscene owns Moishes as well. Lenny Lighter continues to manage the iconic St. Laurent Blvd. steakhouse and he was on hand to toast the new Cage Decarie location. Also dropping by was Jimmy Kosmas, the owner of the highly successful Table 51 Restaurant next door. "I wish them well," he said.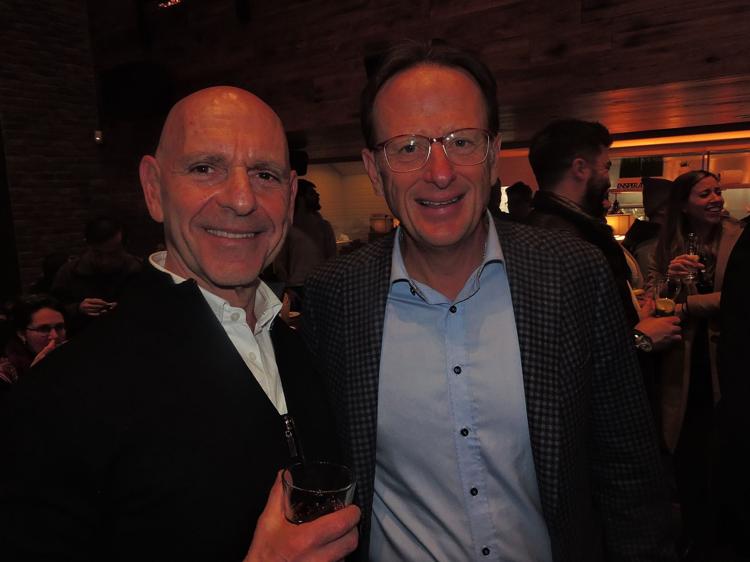 Marc Pelletier, vice-president of marketing and communications for Groupe Sportscene, said that if you blindfolded someone and brought them inside this venue they might never believe they are inside a Cage restaurant. "We have been in a rebranding mode for five years," he said.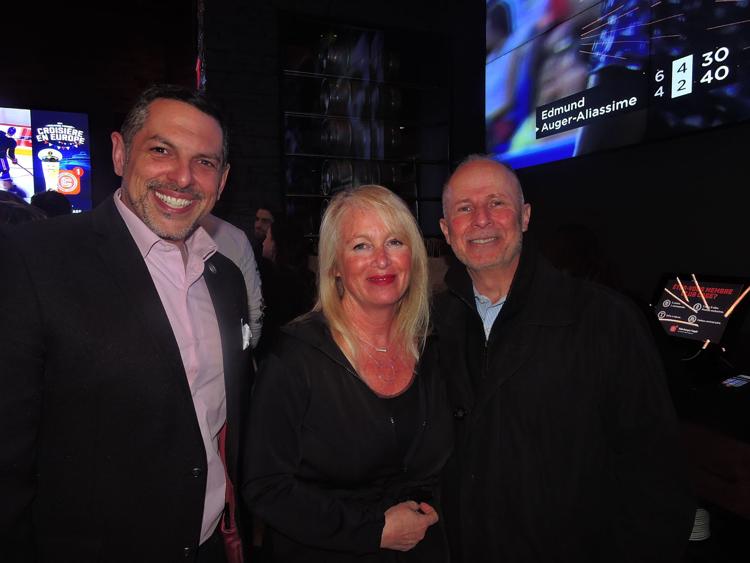 A revamped Carrefour Angrignon location will be the next to reopen in a few months time. And after closing the Pointe Claire restaurant last year, Bédard said he and his team wish to open somewhere else on the West Island.
The new location is at 5485 rue des Jockeys. For more information call 514-731-2020.