Jason Finucan pulls no punches in his newly published book about his own battles with mental illness. Following the formal launch of Jason: 1 | Stigma: 0 at the Whitlock Golf and Curling Club last month, I received my preferred e-copy version and proceeded to binge read it.
I met Jason a number of years ago when he was handling media relations for a Montreal private school. He would eventually move on to become a full-time mental health advocate via his company called StigmaZero. The book was a natural way for him to let it all out there. And he does a masterful job. Not only does Jason tell his story, but he educates readers on the plight of so many others.
More than 120 people attended the launch, snapping up over 100 books. Part memoir and part how-to, this engrossing book is the culmination of a lifetime of unique personal experiences with illness by Jason.
Early on in the book we learn about Jason's experience with a heart defect, leading to open heart surgery in 1988. Through his ordeal with a major mental illness (bipolar disorder leading to hospitalization in 2005), he realized that the stigma still surrounding mental illness was unnecessarily making his diagnosis of bipolar disorder far worse than it needed to be. And this problem was happening everywhere.
"Despite significant gains in awareness in recent years, mental illnesses like clinical depression or anxiety disorder are still treated far differently than physical illnesses, like cancer," Jason says. "As a result of the confusion, isolation and lack of support created by stigma, there is an increase in the number of people suffering with untreated mental illnesses or, tragically, dying by suicide. 
"After each episode of clinical depression, my mood would suddenly shift to long periods of hypomania, during which I'd experience the opposite of depression."
In the book Jason shares his alarmingly candid personal experiences in an engaging storytelling style. He offers insight on how we perceive illness in our society today, the important role of empathy, and what we can all do to effect change. His goal is for everyone to understand this important topic so they are empowered to make a real change and ultimately join his vision for future without stigma.
"Mental illness can be treated, but stigma can be cured," Jason says.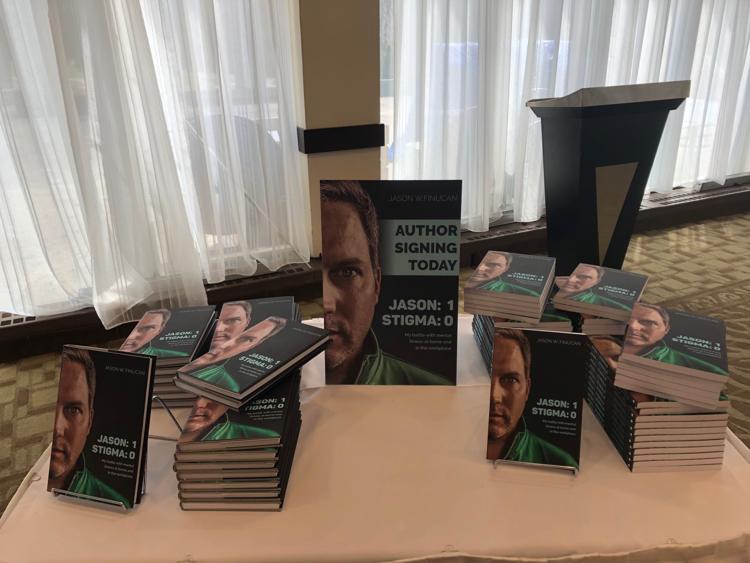 "I wrote this book with one goal in mind: that you may learn from my mistakes and successes, as well as my misfortune and luck, to help eradicate stigma from our lives and workplaces," he states "A key conclusion I have come to is this: the stigma is, in fact, worse than the illness itself. It is devastating to experience the symptoms of a mental illness, and even more so to be officially diagnosed with one. In that way, there is no difference when compared with a physical illness such as cancer. However, unlike cancer, a diagnosis of mental illness is quickly followed by internal and external stigma, which profoundly worsens the situation. Despite significant gains in this area in recent years, stigma still surrounds mental illness, causing a lingering lack of empathy and understanding. All too often, blatant discrimination results. This stigma, and all that comes with it, is inappropriate, unnecessary, and offensive. It causes so much additional pain, and, even worse, it creates delays in people seeking help when they experience a mental illness. This, in turn, leads to significant delays in diagnoses and treatment strategies. Most tragically, this increases the number of people who die by suicide each year. We have the power to change all of this by ending the stigma."
There are dramatic moments in this book, particularly a family intervention that had him hospitalized. "The fact that this step was necessary—and the best thing for me— didn't make what came next any easier," Jason shares. "But like the old cliché says, when you hit rock bottom, you have nowhere to go but up. I hit my rock bottom, but finally being diagnosed and given a clear course of treatment became the first two rungs in the long ladder I'd climb back to health."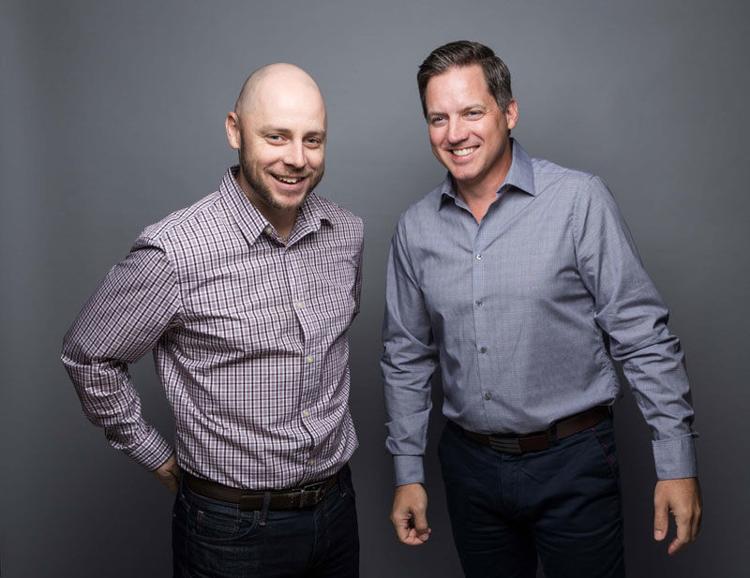 A highly sought after professional speaker, Jason is also the instructor of the StigmaZero Online Training Academy, which features the comprehensive program Create Your StigmaZero Workplace and can be found at www.stigmazero.com.
Jason shares his personal experiences, both in this book and through his keynotes, with impactful storytelling techniques. In order to make this difficult topic accessible and consumable, Jason blends his stories with rigorous research in order to mobilize knowledge and perspective.
An avid golfer and curler, Jason and his wife Anna reside in St. Lazare.
The book is available at Amazon.com and via other links on his website.
website: www.stigmazero.com
linkedIn: jasonfinucan